Business
'Now is our time' – businesses urged to back County Durham's UK City of Culture 2025 bid
County Durham's "time has come" to be the country's next cultural beacon – and businesses can play their part in lighting its way to success.
That's the message from bosses behind the bid to secure the area UK City of Culture 2025 status, which they say will create thousands of jobs and inject hundreds of millions of pounds into its economy.
County Durham is up against Bradford, Southampton and Wrexham County Borough for the accolade, after the Government whittled down a longlist of bidders.
More than 500 businesses, including Newcastle Building Society and Hays Travel, have already pledged their allegiance – raising £425,000 in the process – to the bid, which, if successful, will see the county follow Hull and Coventry as Britain's next culture capital.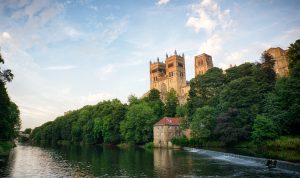 But, as the clock ticks down to a decision from the Department for Digital, Culture, Media and Sport on which areas have made the final cut, local officials have made another plea for the region's commercial landscape to throw its support behind County Durham's proposition.
Promising to unlock hundreds of millions of pounds in visitor spend and tens of millions of pounds of investment, they say the bid will also create and support thousands of new jobs and catalyse hundreds of cultural enterprises.
And Sally Dixon, assistant director – partnership and communications at Beamish Museum, who is business engagement lead on the bid – which is being spearheaded by Durham County Council, Durham University and Culture Durham – says it represents a real watershed moment for the county, as well as the North East.
"We're on a very exciting journey, and one in which we've got a tremendous cultural sector to coalesce with," Sally – pictured below, third from right, with members of County Durham's UK City of Culture 2025 bid team – tells North East Times.
"Collaboration is what we do in the North East; we come together for the good of the region.
"This is the most exciting thing I've worked on, and the response we've had so far from businesses has been phenomenal.
"They've really got behind what we are trying to achieve, and we've had wonderful support from companies of all sizes, as well as organisations such as the North East England Chamber of Commerce.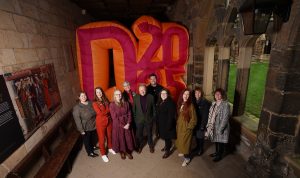 "The North East has gone for City of Culture status three times and been unsuccessful, so it's very much Durham's – and the wider region's – time.
"County Durham would have the title of UK City of Culture 2025, but the status and prestige would benefit the entire North East."
And Sally says the economic benefits would be transformational.
She says: "You only have to look what it has done for previous recipients – it brought more than £90 million investment into Hull, which held the title between 2017 and 2020, and experts say it is delivering more than £100 million to Coventry.
"But our legacies would stretch further.
"We believe securing the title would help create 2500 jobs in County Durham's creative industry and help set up 200 creative enterprises.
"Almost 1000 businesses and organisations will be directly supported by the title, and it will create a £41.5 million spend, with at least 50 per cent of contracts going to local suppliers.
"Furthermore, securing UK City of Culture status would attract more than 15 million visitors to County Durham and the wider region, who would bring additional £700 million spending, and support the creation of a further 1800 tourism jobs.
"Those are ambitious numbers, but they are achievable numbers."
And Sally says the omens are positive for County Durham's bid, given 2025 is already set to be a bumper cultural feast for the county and wider region.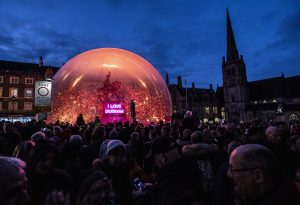 She says: "It feels like we've got an alignment; as well as the City of Culture title being awarded, 2025 is also the 200th anniversary of the Stockton and Darlington Railway.
"Shildon, in County Durham, is the world's first rail town, so there will be great celebration around that.
"And 2025 is a Lumiere year too.
"We've got ambitions to position Durham as the UK's home for light and create the world's first sustainable light festival – and building on Lumiere [pictured above] with the title of UK City of Culture would be incredible."
Sally adds: "We've got a real track record of leading and delivering on cultural events over previous years, but success with this bid will take it up to the next level and accelerate the journey we are already on.
"And it really does feel like now is our time."
'Sharing our wonderful part of the world with a global audience'
Here, a number of business leaders backing Durham's UK City of Culture 2025 bid reveal why they've thrown their support behind the campaign – and why others should do the same
Bill Fullen, chief executive at County Durham-based housing association Believe Housing
We know Durham has a rich heritage, a vibrant cultural offer and incredible talent in every corner of the county.
UK City of Culture 2025 status would let us build on that and share our wonderful part of the world with a global audience.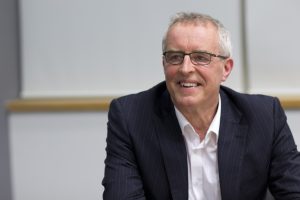 It would bring social and economic benefits to the county and help lift up people and communities who need and deserve this opportunity.
We believe in the power of culture to inspire individuals, unite communities, break down barriers and transform lives.
That's why we're backing the bid.
Jonathan Moreland, managing partner at law firm Swinburne Maddison
We are very proud of our Durham roots.
With a client base that includes many of the region's key businesses and organisations – including Durham Cathedral – we have prioritised the growth of our firm within the city, choosing to expand our head office at Aykley Heads and nurture local talent.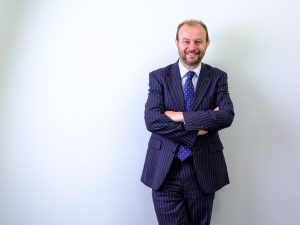 As a region, Durham offers a unique blend of history and innovation, with pioneering technology companies and first-class professional services firms.
We would encourage any other businesses who care about Durham to back the bid and help take this extraordinary city (and county) to the next level.
John Johnston, chief executive at Bernicia
We are proud to back the bid as we understand the power of culture and the importance it plays, not just in our day-to-day lives but in our businesses too.
UK City of Culture 2025 status would drive new economic growth and bring new employment opportunities, which are much needed following the pandemic.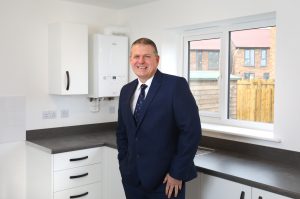 The community sense of pride in heightened national and international media exposure would also be hugely beneficial to Durham, with the focus being on an inclusive cultural experience for all sections of the community.
Stuart Fearn, head of customer contact at Newcastle Building Society
It's easy to see how success will spark a range of long-lasting benefits and help create amazing opportunities within our communities across the county.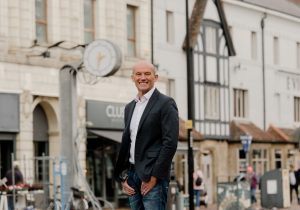 Durham is an extraordinary place with extraordinary people, and we're proud to be part of the community.
This exciting bid should energise the business community right across the region, helping to amplify every social, cultural and economic gain.