Business & Economy
200-job boost as aviation firm Willis confirms £25 million Teesside International Airport plans
An aviation firm is pressing ahead with £25 million plans it says could create 200 jobs.
Willis Lease Finance Corporation – alongside wholly-owned subsidiary Willis Aviation Services – has kickstarted the planning process to create an aircraft maintenance base at Teesside International Airport.
It hopes to build hangars on 13 acres of land, with an application expected in the coming weeks.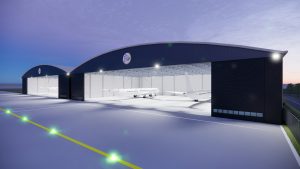 The company, which already carries out maintenance, storage and disassembly from a hangar at the airport, has also taken over the site's Jet Centre.
Bosses say they hope to extend operations at the base, building on existing ground handling services for business, private aviation, military and cargo flights.
Tees Valley Mayor Ben Houchen, who fulfilled a 2017 election pledge when returning the airport to public ownership, said: "Our routes and summer holiday flights are hugely important to the success of our airport.
"However, for any airport to really thrive, it has to be about more than just holiday flights.
"It is multi-million-pound private sector investments that will truly secure our airport's future – and this is potentially the largest we've seen in years."