Business & Economy
A unique approach to digital engineering  
Much like the trajectory of the many construction developments it supports, Wilson Gray Consulting's standing is rising at a rapid rate. With its expert digital engineering services helping contractors progress eminent schemes across myriad sectors, it is gaining ever-increasing market traction. Here, Steven Hugill speaks to partner and operations director Lewis Clark, and associate director and digital construction specialist Lee Nichols, to find out more.
www.wilsongrayconsulting.com
LinkedIn: Wilson Gray Consulting
Lewis Clark and Lee Nichols pose for the camera, its repetitive clicks providing an alternative soundtrack to the usual murmured bustle of Wilson Gray Consulting's (WGC) high-ceilinged office.
The scene is different too for the shoot's two protagonists.
For Lewis and Lee are more accustomed to life behind the scenes at the digital engineering consultancy, combining their knowledge and technological expertise with the Prestwick Park business' wider team to put WGC in the spotlight.
And it's a glow that is becoming ever more illuminated.
From supporting the development of Teesside University's £35 million BIOS biomedical building, to work at RAF Leeming, new Aldi supermarkets, the soon-to-open Northumbria Health and Care Academy, in Cramlington, and London's £400 million One Leadenhall skyscraper, WGC's catalogue is as enviable as it is varied.
Supporting the design, technical management and co-ordination of mechanical, electrical and public health (MEPH) systems from stages zero to six, the firm ensures contractors and organisations are able to deliver safe and financially sound schemes, many of which are covered by the Royal Institute of British Architects' multi-stage MEPH Plan of Work charter.
And a key factor in its success, says partner and operations director Lewis [pictured, above, right], is WGC's digital engineering prowess, which provides distinction in a crowded market.
He says: "We take a conceptual design and make it buildable – we breathe life into it.
"We're very aware of risk aversity in construction, and we aid the mitigation process through our expert design and due diligence, and our unique approach to stakeholder engagement.
"It really sets us apart."
Led by associate director Lee, the company's 13-strong digital engineering team provides support across an entire project.
And its impact is profound, with many developers choosing WGC – which employs nearly 30 staff and will soon complement its Tyneside office with a London base – to transform blueprints into reality.
They include SES Engineering Services, which has selected WGC to support the creation of Teesside University's Middlesbrough-based BIOS learning hub, highlighting its "can-do attitude and unique approach".
Lewis says: "We go further than other consultancies, not least because of our internal capabilities, which include our talent pool, led by Lee, which has specific experience in detailed design and design for manufacture and assembly (DfMA), which is a key contributor to net-zero carbon construction targets.
"Our services ensure a project is successfully built, commissioned and handed over.
"And that is reflected in the unique process we adopt on all projects.
"SES Engineering Services know what we deliver; we're helping them with BIOS, but we're also supporting them on the new Whitley Bay High School and are supporting SES' parent company Wates Construction on the development of a new £25 million Welsh net-zero school."
He adds: "We're a crucial piece in the wider construction jigsaw, and, over the past few years, a lot of tier one operators have chosen to work with us.
"Dornan Engineering, under a construction management arrangement with Multiplex, engaged our services on London's 37-storey Leadenhall tower.
"We've worked with Sir Robert McAlpine on Battersea Power Station, and, more recently, T Clarke approached us to support them on a new project for the Ministry of Defence at RAF Leeming."
Such partnerships, says Lee, are, in no small part, thanks to WGC's attention to detail, with its team's proficiency complemented by next generation technology.
He says: "We build before the build – our software means clients can view a project in the exact manner it is going to be installed, further demonstrating key stakeholder engagement.
"They get full visibility of progress, right down to the closest possible millimetre.
"And it is getting us noticed; clients are hearing what we're doing and wanting to engage our services.
"It is having a large impact on our ability to aid the progress of net-zero developments too.
"We're capable of prefabrication design, and because we go that far with our modelling, we are able to offer detailing of services to maximise off-site manufacturing.
"Such ability is really helping us push on."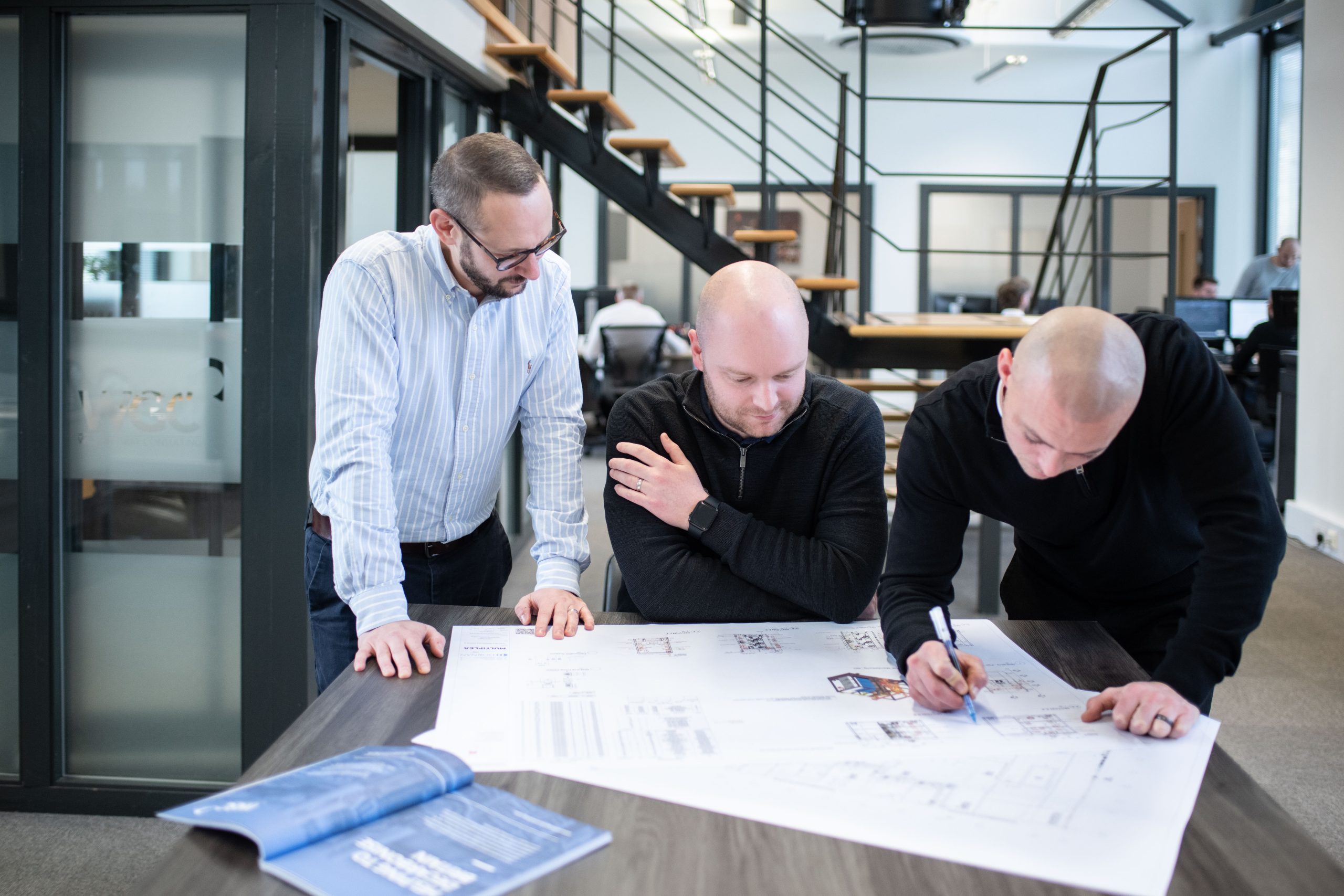 The demand, reveals Northumbria University graduate Lewis, comes too from WGC's project co-ordination support, which allows clients to clearly map out build journeys through four-dimensional construction sequencing.
He says: "Our unique approach has been very well received, because it enables the flow of information, which is linked to a build sequence, to be released at strategic times.
"We focus on tangible areas, looking at priority points, to provide greater structure and focus."
This includes, says Lee, the ability to sub-divide a development, which allows for more efficient management.
He says: "If you have a building with a 10,000m2 footprint, it is very difficult to oversee the entire space at any one time.
"So we split it into zones, and agree timescales with the client for each area, linking in procurement, technical submissions, workshopping of pertinent project protocols, such as builders work in connection (BWIC) and the increasingly important aspect of fire stopping.
"Once complete, we move to the next zone, repeating the process until all are completed."
Lewis says: "Our processes mean we understand the intricacies of a project, and are able to clearly plan towards the issue of key construction information with risk items mitigated.
"If DfMA is required for the scheme, we work closely with the logistical management team to influence tower crane positioning to maximise site logistics and efficiency.
"We fast-track construction issue information and expedite the process."
He adds: "It seems obvious, but the construction industry doesn't always work in a logical process, and this is often the reason for project delays.
"Our understanding of design sequencing is imperative to a project's success, and it all starts in the pre-construction phase.
"And it is why our processes set us apart.
"They have really boosted our portfolio, and they mean we're well set to continue our momentum with a strong forward order book, working alongside many tier one operators nationwide."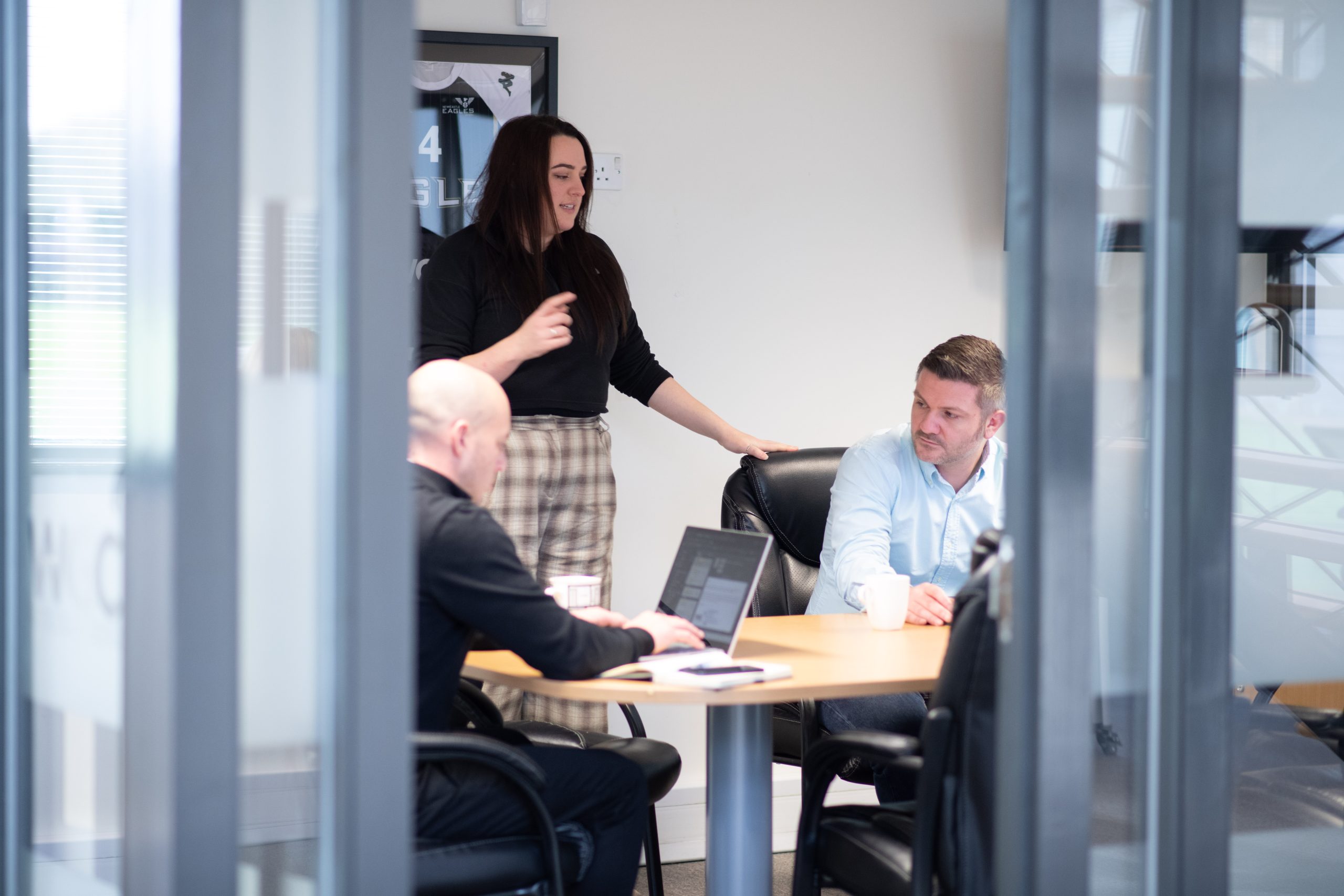 'Set apart from others'
"We are proud to be working alongside Wates at Teesside University to deliver a new facility offering high-quality, leading-edge laboratories for science and clinical subjects," says Jonathon Darwin, operations manager at SES Engineering Services.
He adds: "As part of our delivery strategy, we identified Wilson Gray Consulting as a preferred strategic partner to deliver the digital engineering package.
"It was their can-do attitude and unique approach to delivery which set them apart from the others.
"Wilson Gray's focus on design integration and collaboration is imperative to ensuring they deliver a successful project for all stakeholders."