Business & Economy
Armstrong Watson announces Association of Apprentices partnership
Armstrong Watson has strengthened its commitment to providing top-class apprenticeships for young people by partnering with the Association of Apprentices (AoA).
It comes as the firm celebrates its rising stars during National Apprenticeship Week, running from 6-12 February 2023, and in a year that the business has seen a 100% increase in the number of students embarking on a career in accountancy.
The new AoA partnership will enhance the experience Armstrong Watson offers apprentices and follows recognition the firm received in 2022 from the Department for Education when it was named one of the UK's top 100 apprenticeship employers in the UK.
The AoA supports apprentices by providing additional resources, access to advice and guidance, and connects them with other students and social groups.
Armstrong Watson has taken on trainees for as long as it has been in existence, with some existing Partners starting out as students, and for many years has taken on cohorts of trainees under the apprenticeship umbrella.
The business provides trainees with fully-funded Association of Accounting Technicians (AAT) and Association of Tax Technicians (ATT) apprenticeship programmes, combining study with on-the-job learning within its accounting teams. Students then have the opportunity to progress onto the ACA Graduate Scheme to become chartered accountants.
There are currently 47 trainees studying towards their AAT or ATT and a further 49 completing a level 7 chartered accounting or tax qualification.
Owen Losh, started his AAT apprenticeship in 2020 after achieving his A levels at William Howard School, Brampton. He has recently been accepted onto the ACA scheme, which he will start upon completion of his apprenticeship.
He said: "Having worked since my school days, university wasn't for me and a work environment was much more appealing. However, I knew that qualifications were important and Armstrong Watson's apprenticeship programme was an ideal fit for me. I started with nine other students who'd left sixth form which made the transition easier and allowed us to share ideas to benefit our learning and growth rate.
"Having lived in Carlisle my whole life I knew of Armstrong Watson and how highly praised the business is by so many local people. When I saw it was a top 30 UK Accountancy firm -and is now in the top 100 apprenticeship employers  – this gave me the confidence I would be supported and provided with opportunities throughout my career to help me get to where I want to be. Armstrong Watson's partnership with the AoA shows how much they value their apprentices and want to help them grow.
"Another reason that Armstrong Watson appealed to me was the plan that they have a plan in place for apprentices. Getting accepted onto the ACA, for me, was of massive importance as I focus on progressing myself and this gives me a great opportunity to keep doing so while getting the necessary experience."
Paul Dickson, CEO and managing partner, said: "It's essential we invest in the next generation of accountants and advisers. As a business, we are passionate about making a positive impact to people's lives, and one way we achieve that is by investing in young people to enable them to achieve a professional qualification that sets them up for life with a rewarding career.  We have a long history of growing our own talent and those who join us will not only have the opportunity to become future business leaders, but as a top independent UK firm, they will work at the cutting edge of legislative and technical changes in accounting.
"We strongly believe our people are our business and we invest in ambitious individuals who are keen to launch their careers and take advantage of the development we offer. When we heard about the opportunity to partner with the Association of Apprentices it was too good to miss. This platform enhances the training experience for our apprentices as they start out on their professional career journey. Supporting our colleagues with their personal and professional development is vital to us."
Armstrong Watson is the latest to join a whole host of leading UK businesses to become a corporate member of the Association of Apprentices including the BBC, BP, Channel 4, AON, the NHS, Royal Mail and many more. To date, Armstrong Watson is the only accountancy firm outside the top 4 to represent the accounting and financial services sector in the UK.
Applications are currently open for up to 20 new trainee positions on the AAT and ATT apprenticeship schemes at Armstrong Watson.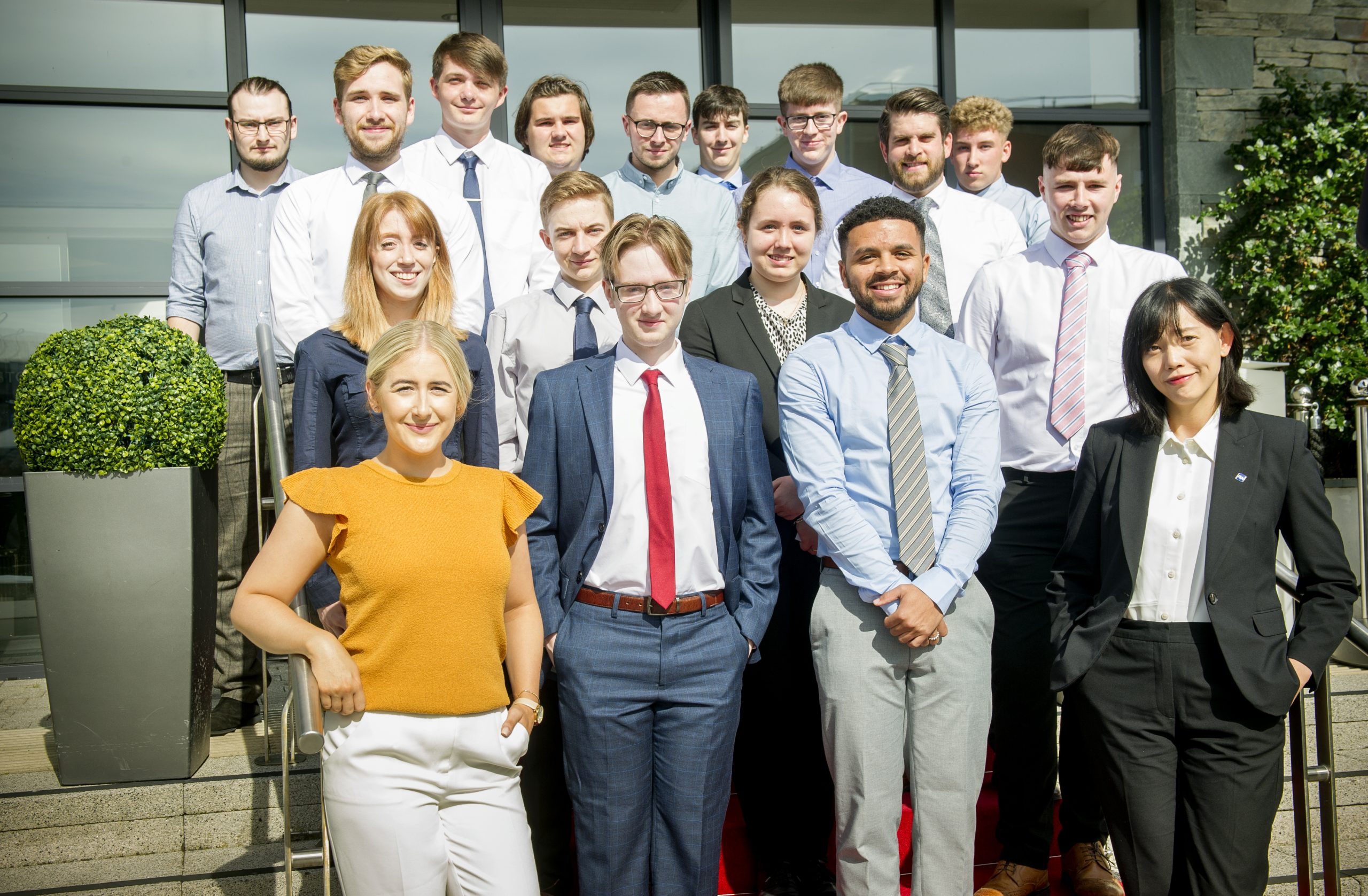 Visit www.armstrongwatson.co.uk/careers/school-and-college-leavers for more information.