Business & Economy
Bernard Interiors shortlisted for honours at SBID International Design Awards
An interior design studio has been shortlisted for two industry accolades.
Bernard Interiors is nominated in the 'healthcare and wellness' and 'residential apartment under £1 million' categories at the SBID International Design Awards.
The Newcastle-based firm was selected as a finalist for the first honour for its work on the interior design of Audley Nightingale Place, with its delivery of a project on the Golden Mile Marbella Apartment securing judges' attention in the latter.
Completed during lockdown last year, Nightingale Place [pictured below] is the first central London development for Audley Villages.
Known as a 'sanctuary in the city', facilities include a restaurant, bar bistro, library, lounge, spa and cinema.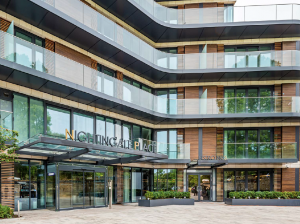 Design inspiration was taken from the adjacent Clapham Common, popular culture and London life.
Bernard Interiors was commissioned in 2019 to design the interior of a luxury apartment on Marbella's Golden Mile [pictured below], which has been reconfigured to include three en-suite bedrooms and a large open plan living space.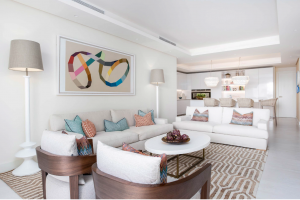 Jen Bernard, founder and managing director of Bernard Interiors, said: "We're absolutely delighted that we have been shortlisted for two honours.
"It's also fantastic to be recognised in both commercial and residential categories.
"Both projects were completed during a very challenging year, so these results are testament to the hard work and dedication of the team."
To complete the final stage of the judging process, the public is now invited to vote for their favourite projects at www.sbidawards.com
Accounting for 30 per cent of the results, the vote closes at 5pm on September 10.
Winners will be announced at a London ceremony in October.