Business & Economy
Delivering a taste sensation at Wynyard Hall
Adding to Wynyard Hall's already exclusive offer, The Glass House restaurant is home to plot-to-plate dishes that truly delight. Here, North East Times Magazine looks at the endeavour's unique offer, which has more than caught the attention of guests' palates.
Synonymous for years with wedding and events luxury, Wynyard Hall's latest venture is providing guests with a fresh indulgence to savour.
Taking inspiration from the venue's exalted history – which once saw it host royalty, aristocrats, politicians, diplomats, artists and writers at the invitation of the esteemed Londonderry family – The Glass House restaurant is a plot-to-plate dining pioneer.
Complementing estate-grown produce with the finest locally sourced fruits and vegetables,  The Glass House offers fresh, seasonal and authentic taste sensations across delights such as sustainable cod, slow cooked beef cheek and caramelised cauliflower.  
Guests can enjoy panoramic views over the kitchen garden, or sit by the fire with an English wine – paired  perfectly with seasonal small plates – while observing where the produce they are consuming, from carrots and beetroot to herbs and less well-known ingredients such as oxalis and micro kale, has been cultivated.
While wedding and other function guests can enjoy the opulence of the main hall, The Glass House, which stands within the venue's walled garden area, has a relaxed ambience and is aimed at everyone, from dog walkers, who can enjoy a drink in the bar and a 'puppaccino' for the pooches, to families out for lunch. 
The restaurant also boasts something a little more intimate.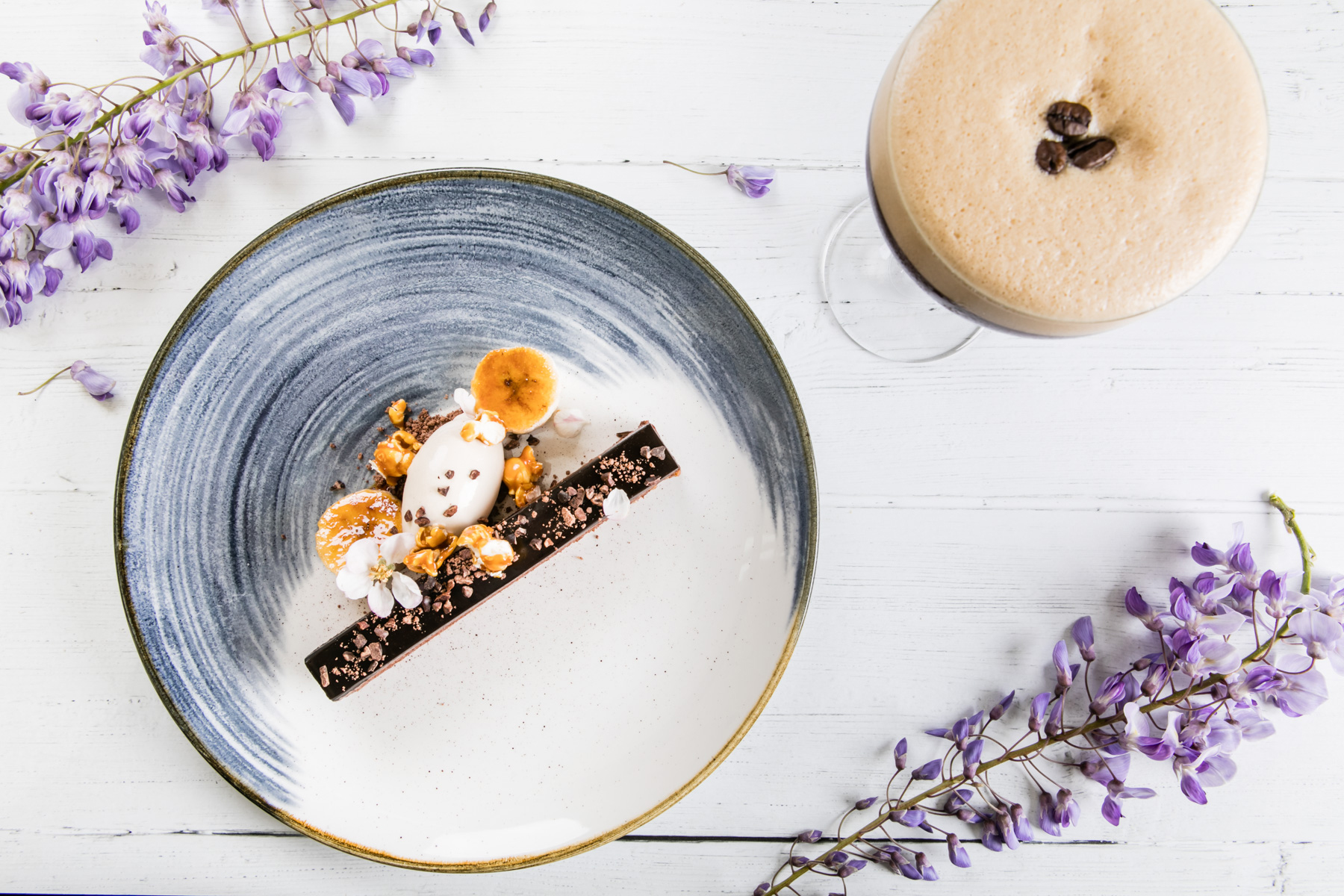 An eight-seater private dining area is ideal for those extra special occasions, such as birthdays and anniversaries, and also provides the perfect spot for an exclusive meeting.
Marc Lomas, executive head chef, says: "It's important for us to mention the history when we curate dishes. 
"While it's great we source all our produce locally, it's important we highlight too the origins and feel and embrace the culture and history of why we have a plot-to-plate restaurant. 
"The grounds in which the ingredients are grown tell a story of their own, having once already been a kitchen garden to the Londonderry family.
"And it is a great privilege to continue that story into the menu we offer today.
"It allows you to appreciate the food you are eating a little more."
And guests now have the option to enhance their experience further with a stay at one of four luxurious, self-catering cottages housed within the Wynyard estate, which inspire and enchant, and come with flawless interiors to match. 
Combined with their breathtaking surroundings in 120 acres of historic parkland and rolling countryside, the cottages, which can sleep up to 12 guests, are the perfect setting for a quintessential staycation for friends, families and loved ones. 
With easy driving access to The Glass House, it makes it the perfect spot for a wonderful midweek or weekend treat.