Business & Economy
Fairstone grows again with Hereford financial firm deal
A wealth management firm has expanded further after completing a Herefordshire takeover.
Fairstone has bought Complete Financial Planning.
Bosses say the deal brings 11 advisers and staff, more than 1300 clients and in excess of £170 million of funds under management into the Newcastle-headquartered group.
It comes after Complete Financial Planning – which is led by principals Mark and David Rawlings, and specialises in pensions and investments – joined Fairstone's downstream buy out acquisition model in March 2020.
David said: "The Fairstone proposition provides an opportunity to work closely with one of the UK's largest Chartered financial planning firms, to build our business together.
"We have been working closely with the Fairstone team over the past three years, and the integration has been virtually seamless.
"Fairstone shares the same cultural values and integrity as we do when it comes to putting clients first and foremost, making us an excellent fit."
Lee Hartley, Fairstone chief executive [pictured, below], added: "Complete is a quality firm with first-class individuals, who share our commitment to exceptional service and ambition to grow.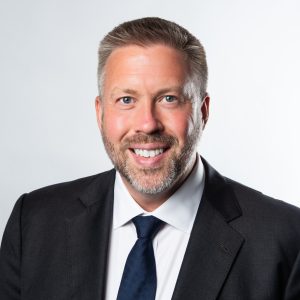 "They joined us at a rather difficult time globally, but we worked closely with the team throughout the integration phase to provide the support and framework to grow the business."
Fairstone, which incorporates one of the UK's largest Chartered financial planning firms, operates from more than 40 locations across the UK, overseeing £13.5 billion of funds under management for more than 45,000 clients.