Business & Economy
Fairstone pledges further growth after East2West and Brentwood acquisitions
A wealth management firm has vowed to continue expanding after completing two takeovers.
Newcastle-headquartered Fairstone has bought firms in the Scottish Highlands and Yorkshire.
Bosses say the deals – for Nairn's East2West Financial Services and Huddersfield's Brantwood Financial Planning, respectively – have added £250 million of funds under management to the business.
And Fairstone chief executive Lee Hartley [pictured below] says "several" more deals are in the pipeline as the firm seeks further growth.
The acquisition of East2West, which specialises in pensions and investments, brings 1000 clients into Fairstone, as well as three advisers and three support staff.
Brantwood supports high-net-worth individuals and SME business owners, with its arrival into Fairstone delivering more than £150 million of funds under management and four staff.
Lee said: "We have a truly differentiated business model, which is proving to be an attractive proposition across the sector.
"East2West and Brantwood are both quality firms with first-class individuals, who share our commitment to exceptional service and vision to flourish.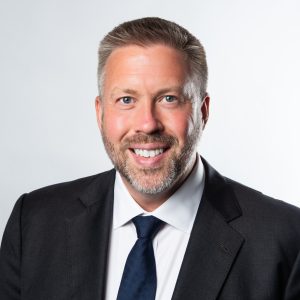 "Over the past two years, we have worked closely with the teams at both firms, supporting their progression and funding their organic growth.
"We go into 2022 in an extremely strong position and look forward to announcing further expansion."
Moira Ness, East2West principal, said: "Fairstone's proposition really appealed as the firm strives for excellence in the advice market and is independent, professional and committed to Chartered status."
Paul Dickinson, Brantwood principal, added: "After talking to a number of different organisations, Fairstone was the only company that genuinely understood the reasons that had made us a successful business.
"And, crucially, they don't seek to impose barriers to the continuation of this success."