Business & Economy
Fastest 50: No containing the momentum
With an investment deal spurring expansion in an already buoyant market and a maiden appearance on independent law firm Ward Hadaway's esteemed North East Fastest 50 list, Cleveland Group is very much a company on the move. Here, Steven Hugill speaks to Andrew Thompson, the Stockton-headquartered firm's recently appointed chief executive, to learn more about its successes and plans for the future.
Andrew Thompson sets a black and yellow mug on an equally decorative square coaster, before sitting himself in a boardroom chair.
Through a window over his right shoulder, pleasant early summertime sunshine looks down on Preston Farm Industrial Estate, light bouncing off its buildings' two-storey glazed frontages.
Over his other shoulder, it's not the weather that catches the eye but something nevertheless similarly cheerful.
Walking a trapeze wire, a smiling cartoon character, taking the form of a shipping container, dominates a white wall, its black outlines accompanied by a caption celebrating its ability and agility.
Appearing slightly incongruous to its surrounds at first glance, the artwork is, in fact, a very appropriate addition.
For business is, after all, a balancing act, a continually lived lesson of when to match stability with purposeful forward motion.
And it's a skill Cleveland Group has more than mastered.
Having been established by Johnathan and Jane Bulmer in 2011 with just one shipping container, the Stockton-headquartered firm is now the UK's sales leader, typically matching 20,000 units with customers every year.
And just like its surefooted animated office mascot, it is moving ahead with great focus.
Having transformed Cleveland Containers – formerly the business' overarching name – into a standalone sales division, it also recently launched Cleveland Modular and Cleveland Hire as accompanying ventures.
Building on burgeoning market demand, which previously saw Cleveland Group supply tailored units for the STACK-branded food and drink hubs in Newcastle and Seaburn, the firm has just completed work on a £1.5 million, 200-unit modular scheme for a global company in Colchester, with two further contracts in its order book.
The clamour is replicated across the hire sector, where Cleveland Group is providing compound operators with steel anti-vandal site and accommodation units, plus support apparatus such as fencing, lighting and temporary power through a network of cross-hire partners.
And with plans to spend £40 million on its product portfolio this year matched by a blueprint to continue adding to its 80-strong team and 15 nationwide depots, as well as a potential shift to a larger head office, the momentum is palpable.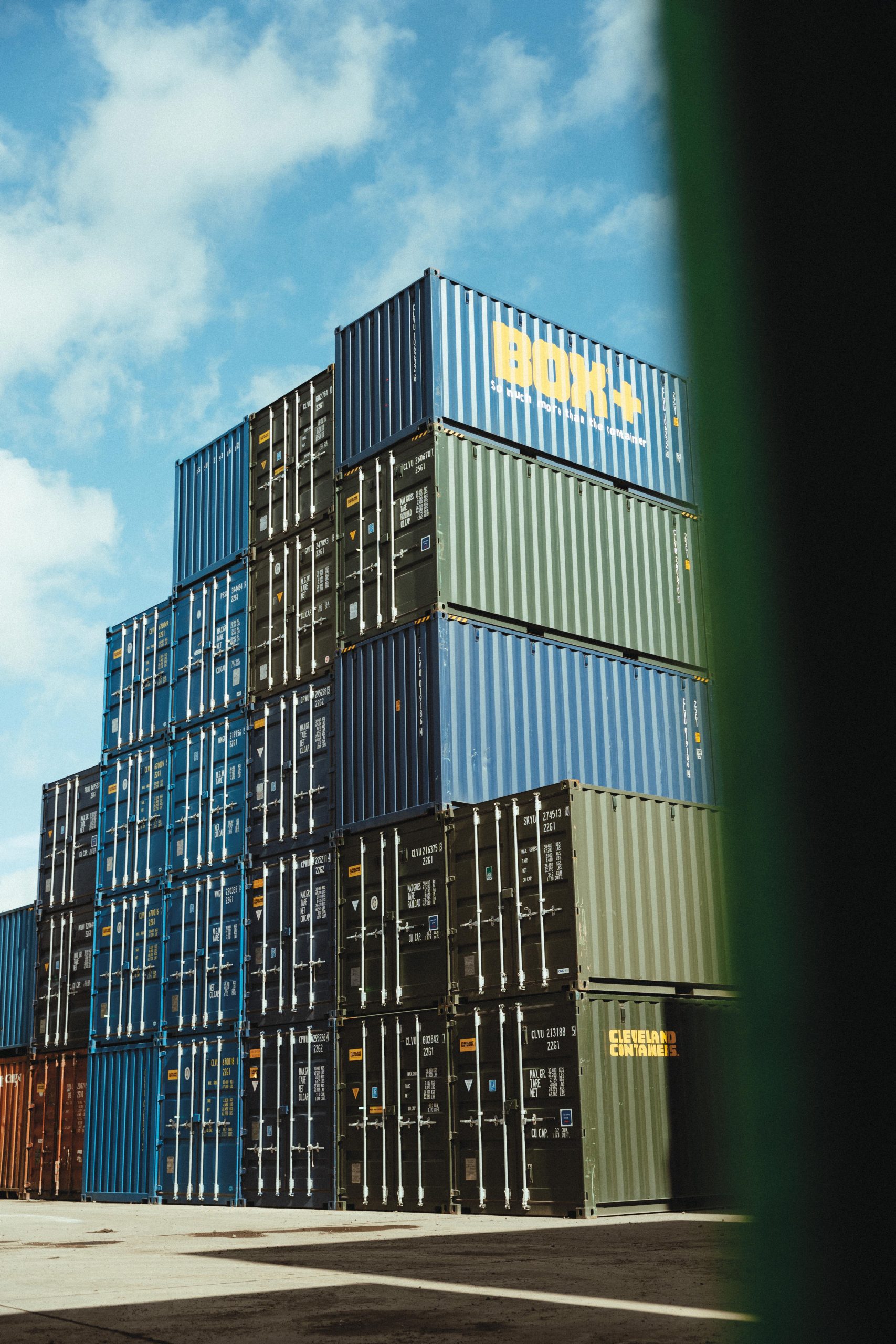 So too is its impact across the North East commercial landscape, with its progress earning a maiden appearance on independent law firm Ward Hadaway's revered North East Fastest 50 list for 2022, which celebrates privately-owned organisations with the largest average annual turnover growth rates.
With its turnover rising 40 per cent, Cleveland Group ranked 16th on the ladder, a feat chief executive Andrew describes as "phenomenal".
He says: "To place where we did was testament to the way Johnathan and Jane drove the business from its foundation.
"Our North East roots are fundamental to who we are – despite our national scale, we will always be here.
"So to be recognised in the Fastest 50 list is fantastic.
"And it really builds on the mood of the business.
"It would be easy to be cautious, but we're confident," continues Andrew of Cleveland Group, which also includes the BOX+ self-storage division that provides new market entrants with container, CAD design and software support.
He adds: "Demand is very strong, and our spending plans on containers, anti-vandal accommodation and modular buildings reflects that.
"Things continue to evolve; there is a real inner-city drive for urban, industrial cafes and bars – they're popping up all over the country. You only need to look at STACK, and the announcements it is making, to see that.
"And we've positioned ourselves very well to service such change.
"We are one of the biggest container modification companies in the UK, and are partnering with Europe's largest modular building manufacturer to continue our growth," says Andrew, revealing all unit adaptations are carried out at the company's Middlesbrough depot.
He adds: "STACK is a great example, but we've also worked with the likes of Saracens Rugby Club and national confined space training centres, and the Gulliver's Kingdom theme park, in Derbyshire, is built from Cleveland Group containers too.
"On the hire side, we're providing things like site offices, canteens, drying rooms and toilets.
"These are a basic set-up for any compound, and they really complement our traditional container business.
"And we're right at the centre of the market's environmental shift too.
"Our units come with door closers, LED lighting and heaters that switch off when a door or window opens – our specification is everyone else's upsell, and that is very exciting."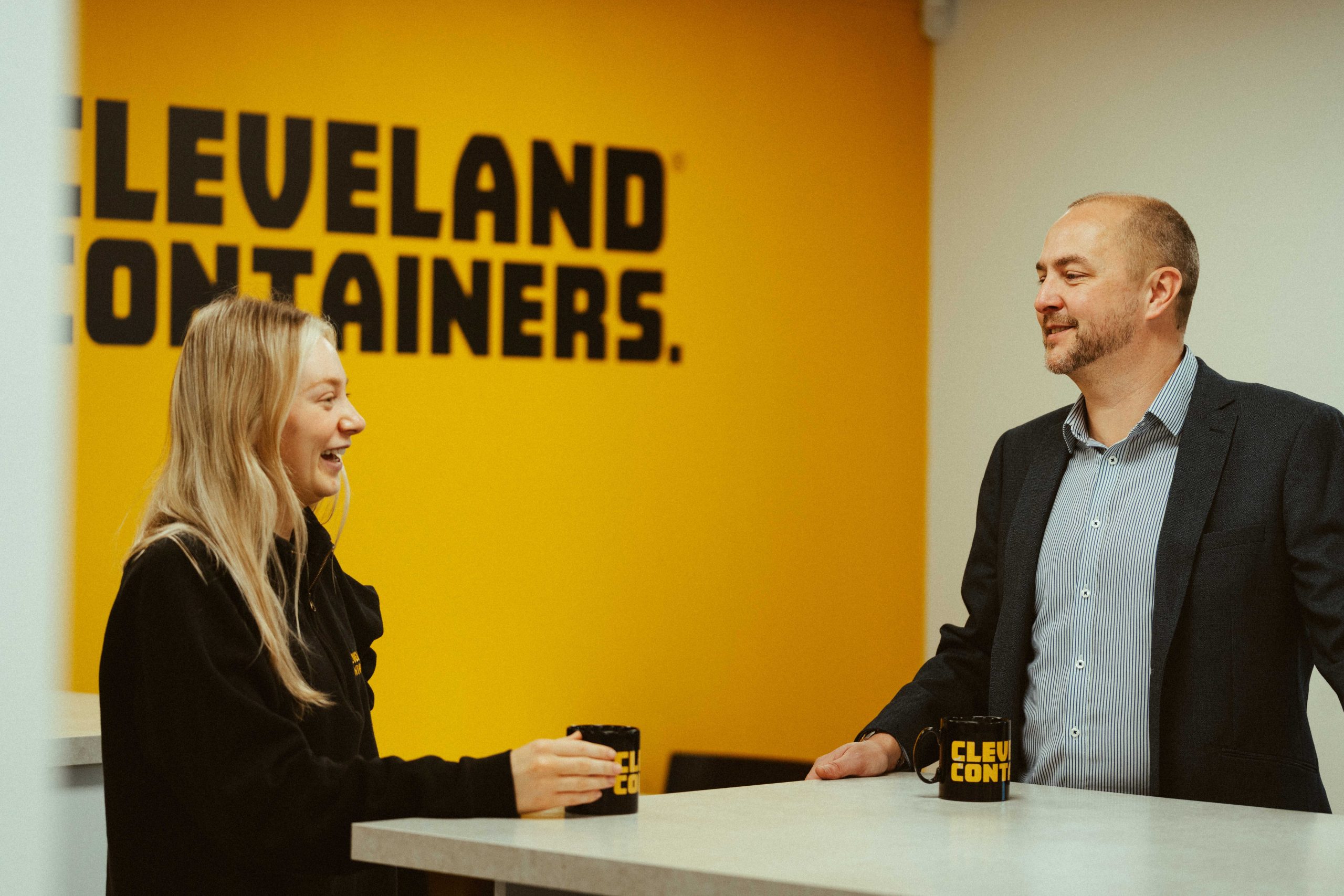 A key facet in the company's growth was the minority investment deal struck last summer with Lloyds Banking Group's private equity arm LDC, which saw Andrew initially appointed chief operating officer and supported a number of further senior changes.
He says: "The whole premise of the agreement was to evolve the business, and it has really allowed us to leverage our scale in the marketplace.
"There's a statistic that says 90 per cent of modular projects use containers, for things like initial groundworks and storage of plant, and the LDC deal has helped us tap into some very prevalent synergies.
"Similarly, it has allowed us to strengthen an already fantastic offer with new faces," says Andrew, who reveals the business is working with Middlesbrough College Group to secure future talent, having recently recruited an apprentice via the training provider.
He adds: "Johnathan and Jane have stepped back into non-executive roles, with LDC's North East head Gareth Marshall and investment manager Naomi McDiarmid joining the board, Jon Hurford arriving as chief financial officer and Richard Tredwin adding a wealth of experience as chair."
And with national demand mirrored by parallel clamour in the North East, most notably across the Teesworks development, where Redcar's former sprawling SSI UK steel site is being redeveloped into a green energy hub, Andrew says Cleveland Group is primed to take further steps forward.
He adds: "There are lots of great things going on, from Middlesbrough's place as a hub for technology to the Tees Valley freeport and the Government moving Treasury jobs to Darlington.
"We've already got a lot of products on site at Teesworks, and are proud to be helping the regeneration work.
"And that project, plus the others we're supporting, makes for a very exciting time and many opportunities moving forward."
Shining a spotlight on inspiring growth stories
With investment fuelling significant market expansion, a growing workforce and an order book listing a number of high profile projects, Cleveland Group epitomises perfectly our North East Fastest 50 list, writes Damien Charlton.
Having started as a traditional container sales business, the company has evolved into a multi- divisional operation.
Using the support of Lloyds Banking Group's private equity arm LDC, it has seized the initiative, rolling out new ventures that are perfectly tailored to clients' shifting needs.
It also stands at the forefront of environmental change, with the market-leading sustainability measures fitted across its unit range demonstrating a business not only aware of
its impact on the landscape, but one that is committed to positive change.
And it is doing so all while retaining its founders' passion for the North East and their people- centric ethos, facets which are being further augmented by Andrew Thompson and his fellow recent arrivals, who are each adding considerable industry experience and insight.
The innovation, agility and downright hard work shown by the team at Cleveland Group is exactly what we at Ward Hadaway celebrate each year in the Fastest 50, which is now in its 24th year.
We work day in, day out with such brilliant SME businesses, and so it gives us great satisfaction
to be able to give something back by shining a spotlight on these inspiring growth stories each year.
That Cleveland Group placed 16th in its first appearance on the North East Fastest 50 list is a tremendous achievement, and one from which the team should take immense pride.
Damien Charlton is a partner and head of the commercial department at Ward Hadaway. He also leads the firm's Fastest 50 programme. A highly experienced lawyer, he has been advising clients across sectors including manufacturing, engineering and healthcare on company and commercial matters for more than 20 years.