Business & Economy
Fuelling innovation and collaboration at NETPark
For more than 15 years, the inventive mind of Andrew Turner has helped develop the innovations of tomorrow from Sedgefield's North East Technology Park (NETPark). Here, he talks about the premier science and technology hub's impact on his eponymous business, highlighting how the dynamic base's collaborative spirit, connections and cutting-edge facilities help bring ground-breaking ideas to life.
A strategic choice
Andrew Turner Inventions' journey began when Andrew set up a modest office within NETPark's Plexus building. 
Since then, the company has evolved remarkably, its sharp trajectory from conceptualisation to commercialisation reflected by its close affiliations with industry leaders such as the NHS and Northumbrian Water.
The company propels ideas from prototype to market, providing solutions that make a meaningful impact on industries and communities.
The choice of NETPark as its home was grounded in key factors such as the campus environment, which sits among a tranquil rural setting, access to specialist support and an ecosystem that fosters innovation. 
Collaboration and networking: A catalyst for success
By actively participating in network events and assuming the role of an ambassador for NETPark, Andrew has become a sought-after connector, introducing like-minded innovators to potential collaborators and partners.  
As a result, the business has embraced the ethos and sense of community, and the opportunity to link with other tenants.
The science park's extensive support services, networking opportunities and introductions to other companies have also facilitated Andrew's continued success.  
He says: "The staff at NETPark are so helpful and supportive.
"They have a bird's-eye view of everything clients are doing, and are able to quickly signpost me in the right direction." 
Andrew's proactive role as an ambassador has enriched NETPark's collaborative environment, providing a solid foundation for innovators to connect, share ideas and ignite new possibilities, as well as grow his own business.
He says: "The networking events really help you get to know what other companies are working on, and the pool of companies around me on NETPark is fantastic.
"Sometimes on a business park, the diversity of firms may not be entirely relevant to you.
"But that's not the case with NETPark; it's common thread of high-tech businesses is so likeminded to what I'm doing.
"And having such resource around me provides greater credibility and reassurance.
He adds: "The key to any project is building the right team around you.
"Companies often have a ready-made business case, they just don't have the solution – and that's where I come in.  
"It could be a mechanical or software-based solution, it could have state-of-the-art sensors or be something that has never been invented before.
"Whatever it may be, I use NETPark's network to find the skills to join a project and make it happen.
"The experiences and connections I've made through NETPark over the years have been fantastic, and they continue to snowball."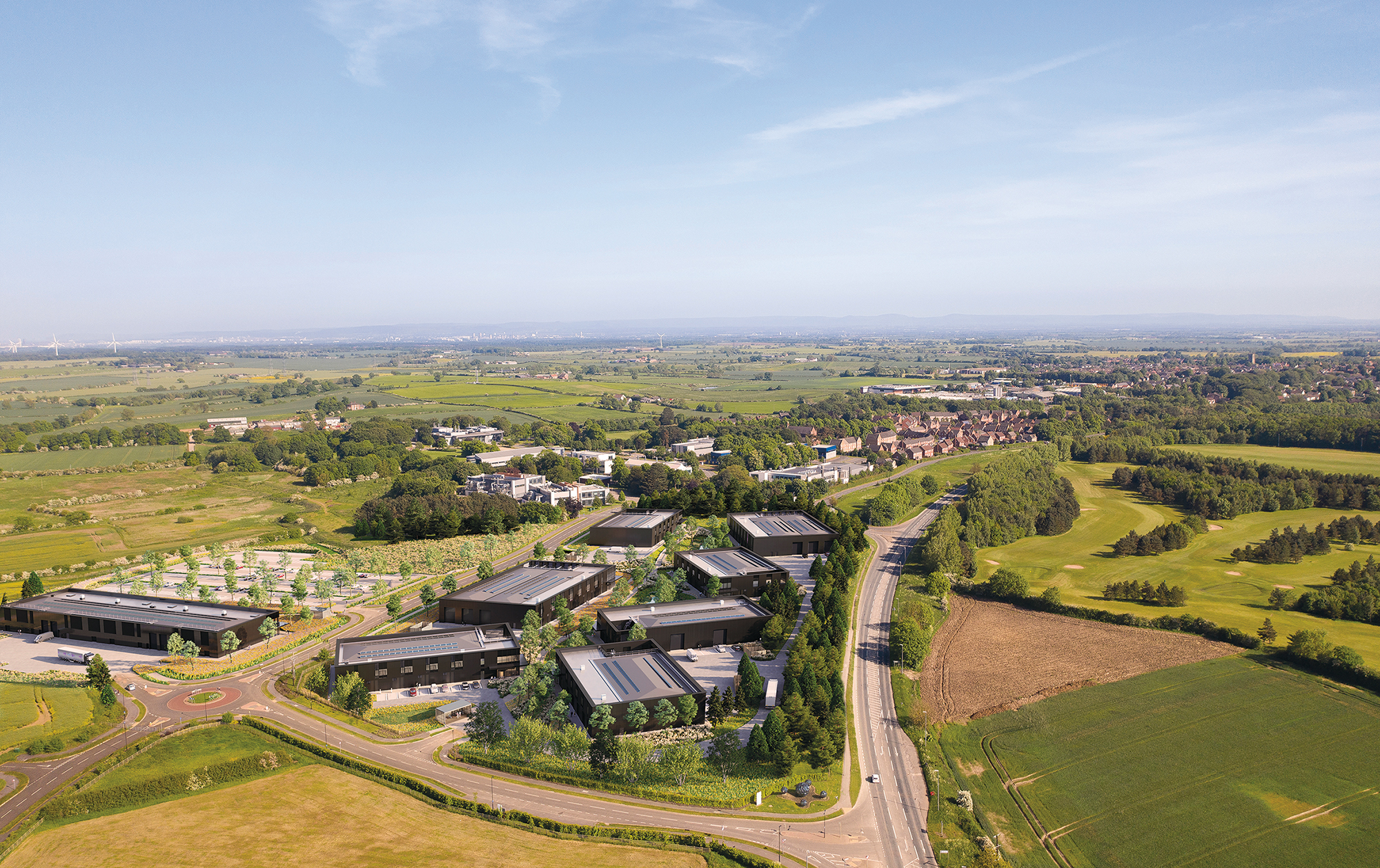 Remarkable success stories and pioneering solutions
Andrew Turner Inventions boasts a portfolio of remarkable achievements, exemplified by transformative innovations in partnership with leading organisations including the NHS.
A shining example of its recent success is LaySafe, a pioneering method for laying utility pipelines, which has been developed in collaboration with Northumbrian Water. 
The product – which recently won a national award – addresses safety concerns and significantly accelerates the pipe-laying process. 
Elsewhere, its Torpedo creation is being deployed in wastewater networks to provide comprehensive mapping services, while its water harvest invention Hydrocells is boosting rainwater reuse and addressing local flooding and pollution concerns.
Both projects are backed by Northumbrian Water.
Additionally, a partnership with fellow NETPark tenant Pragmatic has created the NHS award-winning specimen sample tube transport system Samplepod, further underscoring the power of collaboration within the park's ecosystem. 
And work is now underway on Skin Scan.
Supported by Google, the NHS, the Academic Health Science Network, leading dermatologist Professor Neil Rajan and Macmillan Cancer Support, the venture is developing new imaging technology focused on detecting early-stage skin cancer.
The spirit of entrepreneurship
While a serial entrepreneur and inventor, Andrew's endeavours are driven by a passion for problem-solving and a desire to make a positive impact. 
His unconventional thinking, which often transcends the boundaries of established commercialism, has attracted strategic partners and major players in various industries. 
The company's partnership with Quality Hospital Solutions, in which the NHS holds a stake, exemplifies the alignment of Andrew Turner Inventions' values with those of key stakeholders.
A future of endless possibilities
Andrew's journey at NETPark showcases the potential of innovation, collaboration and community. 
The company's presence has enriched the vibrant landscape of NETPark, contributing to its reputation as a beacon of technological advancement. 
Through partnerships, pioneering inventions and a commitment to problem-solving, Andrew Turner Inventions continues to shape industries, elevate safety standards and inspire fellow entrepreneurs. 
And as NETPark's visionary ambassador, Andrew embodies the spirit of innovation that defines the park and sets the stage for a future brimming with endless possibilities.
www.northeasttechnologypark.com