Business & Economy
Global Procurement Group further bolsters leadership team with three senior hires
Global Procurement Group – the parent company of leading B2B energy procurement and management specialist Northern Gas and Power (NGP) – has further bolstered its leadership team by bringing on board three new senior leaders.
Leigh-Anne Basaraba has joined Global Procurement Group (GPG) as Global Brand and Marketing Director, Carl Bowles has been recruited as Customer Services Director and Simon Hutton joins as Finance Director.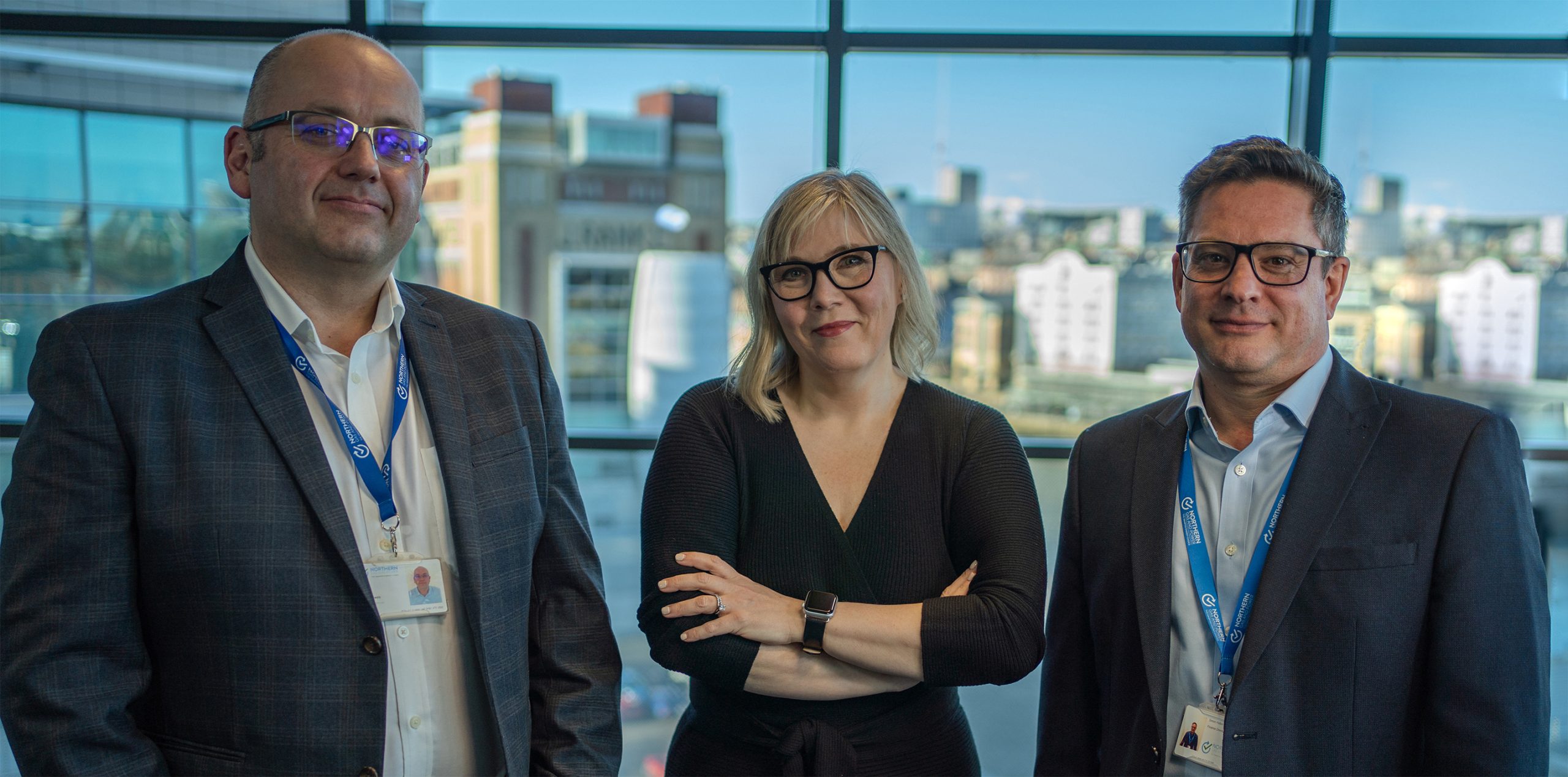 With close to 800 staff around the world and offices in three continents – Gateshead (HQ), Newcastle and Leeds in the UK, France and Malta (Europe), and operations in Chennai (India) and Texas (US) – GPG continues to expand its industry expertise as well as its global footprint.
Leigh-Anne Basaraba is a strategically-focused marketing and brand professional with over 20 years' international client and agency-side experience.
Originally from Toronto, Canada, Leigh-Anne has called the UK home since 2010. Her marketing career started with Sun Life Financial Group of Canada and since then she has worked with some of Canada's leading brands, including Franklin Templeton Investments Canada and DundeeWealth.
On her UK arrival in 2010, Leigh-Anne's career focused primarily on the fintech and investment sectors, notably with True Potential LLP, where she held the role of Head of Group Marketing before moving to Alliance Trust Savings, where she was responsible for overseeing all marketing, communications, branding and Public Relations. Most recently, Leigh-Anne had been providing independent marketing and brand consultancy services.
On her appointment she said: "With this being our tenth anniversary year and our business transformation well underway, I couldn't have joined at a better time.
"I've already seen a real enthusiasm for what's to come. And for me that, combined with the quality of talent and level of commitment we have across the business, makes us uniquely powerful. I'm excited to be able to play a part in shaping the future of our brands and supporting the continued success of our teams globally."
To support the continued development of the successful Customer Services operation, Carl Bowles has recently joined as Customer Services Director. He has nearly 30 years' experience working for corporate brands such as British Airways, Orange, HBoS, Cable and Wireless and npower. During his career, Carl has spent over a decade focused on regulated utilities, where he was instrumental at npower overseeing the customer service and metering services areas.
Prior to joining GPG his last role was as npower's Director of Customer Contact, managing all inbound service channels and contact with customers, from sales through to complaints. He possesses extensive experience of complex large-scale transformation programmes.
On joining GPG, he said: "It's great to join this successful procurement business that is driving the compliance agenda and diversifying its business offers to include new sectors (trading and flexible purchasing). It also possesses outstanding energy management products and solutions to help businesses successfully journey to net zero.
"My emphasis will be to build upon the solid foundations of the Customer Service facility and further improve the support we offer to customers beyond their initial energy procurement; preparing the department for further growth into exciting, new areas of activity."
Simon Hutton is an experienced finance professional who has held numerous senior leadership positions in large, complex organisations, with extensive experience in the energy sector.  Most notably, prior to joining GPG, Simon was the Head of Finance and Performance Improvement for EDF at their Heysham Nuclear Power plant, responsible for providing financial governance and reporting, managing the enterprise risk for the near and medium term and more importantly, developing and delivering strategic performance improvement.
On his appointment as Finance Director, he said: "I am really excited to join GPG; the level of energy, enthusiasm and drive is palpable.  I am looking forward to leveraging my experience of financial governance to build on the solid foundations of the company. I'm also excited to help further develop the strategic corporate structure to ensure the group is set to deliver on its ambitious growth plans, ensuring it continues to provide the very best service to customers."
GPG's Chief Operating Officer, Brendan Garvey, said: "I'm very pleased to welcome Leigh-Anne, Carl and Simon to the senior management team at NGP and GPG. Their appointments, along with the recent appointments of Terri Lewis and Megan Hofmann, reaffirm how we are continuing to go from strength to strength on our transformational journey.
"Their skills and experience will not only help us to maintain our position as the leading B2B energy management specialist in the North East region, but also help us to capitalise on these solid foundations and grow the business nationally and globally."