Business & Economy
Global Procurement Group welcomes Terri Lewis and Megan Hofmann to senior roles
An energy procurement consultancy has made two senior appointments.
Global Procurement Group (GPG) has welcomed Terri Lewis and Megan Hofmann as global talent acquisition director and global organisational development director, respectively.
Their arrival at the business, which trades in the UK as Northern Gas and Power, follows that of chief people officer Brendan Garvey in August.
Bosses say Terri will ensure the firm adopts new talent strategies and embraces emerging technologies and analytics to provide streamlined recruitment that scales on a global level while maintaining a strong personal experience.
Prior to joining Gateshead-headquartered GPG, Terri supported Newcastle Building Society as a consultant within the recruitment division and prior to that managed the national recruitment programme with EE.
She said: "It's exciting to have joined the business at the start of its transformational journey.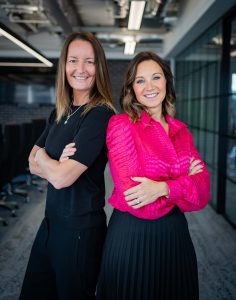 Terri Lewis, left, with Megan Hofmann
"I love a challenge and it's great that I will get to have a direct impact on the organisation during this period of change."
Megan started her career with Orange in learning and development before spending 14 years at Barclays, where she rose to the role of global leadership trainer.
A qualified neurolinguistic programming practitioner, she is passionate about supporting young people and has worked with several local authorities to help young offenders and teenagers.
She said: "I have a passion for helping people reach their potential both professionally and personally, and I'm excited to be able to join the business at a point in its journey where I can have a substantial impact."
Reflecting on their appointments, Brendan added: "These are exceptional leaders in their fields, and we are delighted to have more extremely talented professionals join us at such an important point in our journey.
"Terri and Megan have joined what is already a very talented, committed and passionate team who have successfully built solid foundations for the company."