Business & Economy
Hodgson Sayers praises Nottingham move as contracts flow
A North East-headquartered roofing and building maintenance firm has praised its expansion foresight after securing fresh national work.
Hodgson Sayers says its Nottingham site has picked up contracts across the Midlands and the South – in the process helping it fight back from the effects of the COVID-19 pandemic.
The company, which runs its head office out of Tanfield Lea, near Stanley, County Durham, founded its Nottingham base in 2018, with the endeavour having since been the springboard for work in London, Devon, Derbyshire, Nottinghamshire, Yorkshire and East Anglia.
The company, which employs about 100 staff, is on the Efficiency East Midland Framework and the Eastern Procurement Framework.
Further contracts have been secured with Metropolitan Thames Valley Housing, Derby Homes and Nottingham City Homes.
John Sayers, managing director [pictured below], said: "Like so many companies, we have spent the last 18 months navigating the pandemic, concentrating on the wellbeing of our staff and ensuring we had very effective lines of communication with our clients.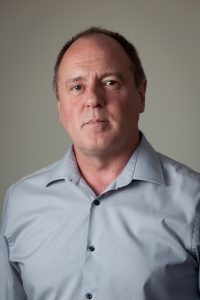 "While it has been an extremely disruptive and unpredictable period in our history, which has also distorted our revenues, it was very satisfying to see that our decision to open a base in the Midlands was assisting our fightback from COVID-19 and that our national footprint continued to grow.
"When one considers that only a short time ago the vast majority of our contracts were in the North East and that now, for instance, we are delivering challenging roofing projects in Surrey and in North and South London.
"We have come a long way."
In the North East, Hodgson Sayers counts Bernicia Group, Coast & Castle Housing, Newcastle City Council, Gateshead Council and Darlington Borough Council among its clients.