Business & Economy
Interview: Louis Taylor, British Business Bank
Banking on success
British Business Bank is launching a £660 million investment package to support small and medium-sized organisations across the North of England. Entrepreneurs and innovators are being encouraged to apply for cash from the Northern Powerhouse Investment Fund II when it launches next year, one of six new Nations and Regions Investment Funds which aims to deliver £1.6 billion of new support to drive sustainable economic growth across the UK. And it will all be spearheaded by Newcastle- born Louis Taylor, who, as Colin Young discovers, has his heart set on adding extra value to his beloved North East through the Government's small business bank.
Louis Taylor hasn't lived in the North East since he left to study law at Cambridge University more than 25 years ago.
The region, though, remains a fundamental part of his DNA.
For while the softly spoken, Gosforth- born British Business Bank boss has spent time in the City and as far away as Vietnam, he's never forgotten his Newcastle roots.
He has Geordie, the black and white cocker spaniel, who proudly adorns his phone screensaver, and a family holiday home near Wooler, in Northumberland, to prove it.
He's also got a family tree whose roots twist and turn around decades in the region, from a grandmother who made wartime parachutes to a father, the late Lord Justice Taylor, who served as Baron Taylor of Gosforth and authored the report into the 1989 Hillsborough football stadium disaster.
"I always consider myself a Geordie, even though I've lived longer out of the region than in it," says Louis.
"My father went to St James' Park a lot when he was a boy.
"He talked about how Dickensian and crowded it was – that and the stench of stewed onions, which was a particular personal dislike.
"My mother, Irene Taylor, was born in Fenham, though her parent's mother came from Belarus as a baby in 1908, when she was about a month-and-a-half.
"My grandparents went on to set up a clothing business on Westgate Road, which they built up through the 1930s.
"By the time conflict had broken out, they had a factory or two, which were converted to wartime production.
"My grandfather was with the RAF in West Africa, and my grandmother was making webbing and parachutes in the factories.
"She ran the business and would be the only woman on committees for the Ministry of Supplies, sitting in smoke- filled meeting rooms drinking tonic or ginger, refusing to drink alcohol while others would have added gin or whiskey.
"After the war, they expanded the business and it became a huge supplier for Marks & Spencer.
"It moved to Team Valley, where they eventually had six factories, which they sold in the mid-1970s.
"They built it from nothing," says the former Newcastle Royal Grammar School chair of governors proudly.
He adds: "They developed the technology for mass production, using a jigsaw to cut layer upon layer of cloth into the shapes to sew; they had that kind of innovation.
"My sister knew some of the machinists, and I remember going to Team Valley as a kid.
"Not too long ago, my cousin drove around there and said one of the factories was still standing, and that you could make out some of the lettering.
"My grandmother set up business 100 years ago and, in a lot of ways, when you look at how much venture capital goes to female founders versus their male counterparts, it is amazing how little
has changed, but also how much has changed.
"The different proportion of venture capital going to female founders is offensively low, and it's not just about the injustice, it's a waste of commercial opportunity too.
"There's huge creativity under female banners and minority founders, who also get a proportionately low percentage of venture capital, and it is something we're really trying to redress at the bank."
Next year, British Business Bank, the Government's small business funding institution, will launch its Northern Powerhouse Investment Fund II.
Nine regions are earmarked across the whole of the North, including three in the North East – County Durham, Tyne and Wear and Northumberland – and the £660 million pot will offer entrepreneurs, in particular, a range of commercial finance options with loans from £25,000 to £2 million, and equity investment of up to £5 million.
The endeavour is intended to build on the successes of the bank's existing regional funds, which have generated more than £1 billion of additional private sector co-investment and supported nearly 2000 companies.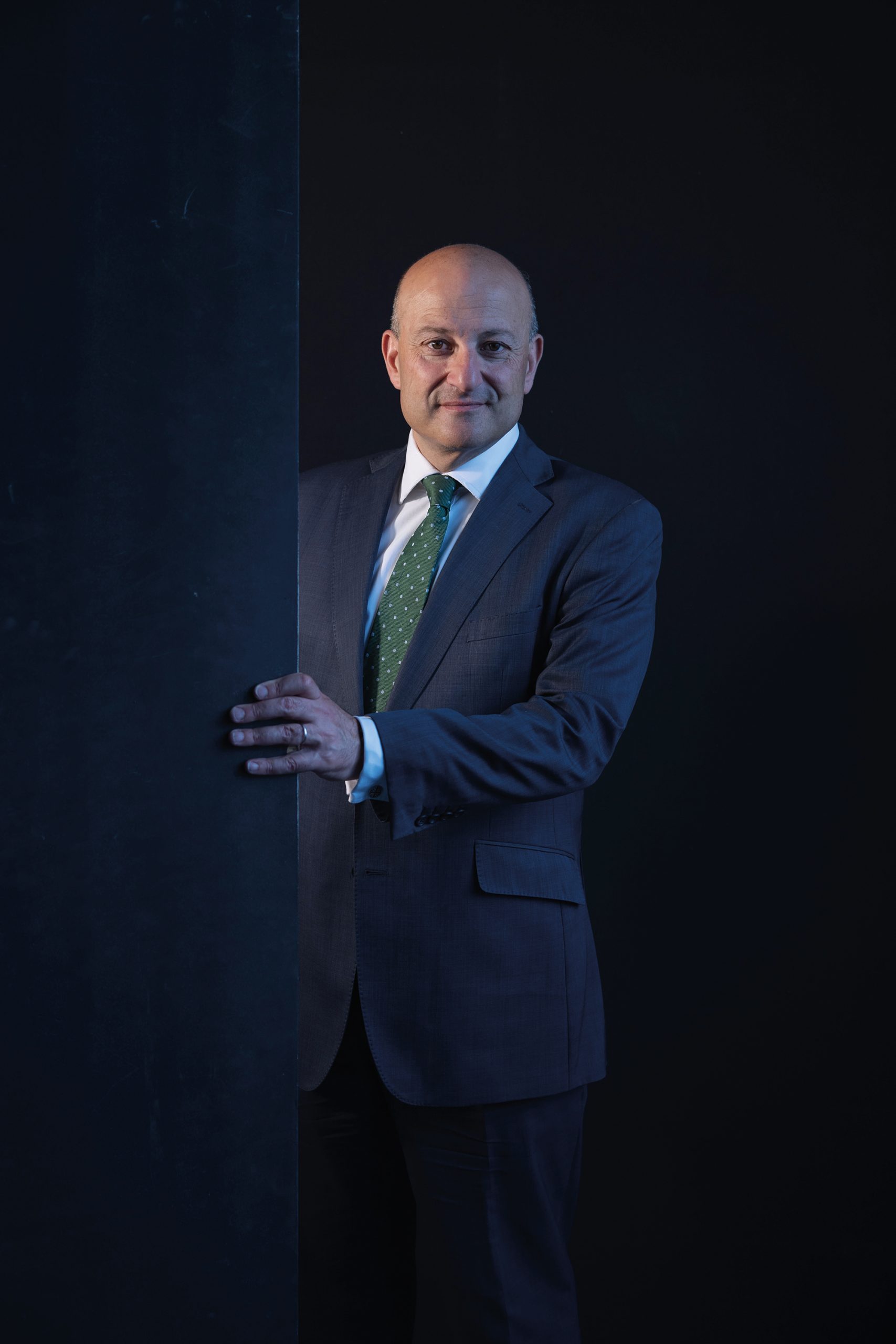 "We've provided close on £250 million to businesses in the North East alone
in our main financing programmes, and we've provided more than 1400 start-up loans up here too," says Louis.
He says: "The investment fund has allocated another £200 million to North East debt, equity and micro-finance, and we have the Regional Angels Programme, which puts money into syndicates of angel investors and individuals that help service that sector and expand their ability to invest.
"And we have Fund Her North, which helps female entrepreneurs across the region.
"So we do support the North East, but we would love to do more.
"There are some great universities here, and we are strong in life sciences, renewable energy, agritech and clean technology, which is echoed across companies from Teesside to Northumberland."
"The creativity in the North East is amazing," says Louis, whose CV includes seven years as chief executive of UK Export Finance, senior roles in London and Vietnam with Standard Chartered Bank, and time with JP Morgan.
He adds: "There are so many examples; adapting oil and gas engineering to renewable energy, developing technology to take organic waste and turn it into sustainable aviation fuel.
"I visit these businesses, and I'm always exhorting my colleagues to go out, meet them and get inspired too.
"We'll make sure the fund managers from the new North East fund are based here – and that they're not just focused on Newcastle or Durham, but the whole region.
"We're getting out to a lot of businesses of different sorts, and we have separate debt, an equity fund and micro-finance funds, managed separately.
"The intent is to get real reach and have real impact.
"It's not about helicoptering in money from Westminster, but landing it in a way that's appropriate for the local economy."
The new fund, says Louis, covers a Northern English triangle from Cumbria to the Humber, which represents a wide net for the Government's economic development bank that was established in November 2014.
However, Louis has already reached out to small businesses, and his work will continue over the coming months as the bank urges operators to come forward and claim relevant finances.
But there's something else on Louis' to-do list.
A career on the road, and with it time working for institutions across the globe, has given him the opportunity to, in his own words, give something back.
After all, he has history up here. And so does his family.
"Maybe you want to take a part in your life which people might be proud of, and make sure where you come from is always improving?," says Louis, who, after speaking with North East Times Magazine, was headed to Northumberland – "probably the best kept secret in the UK" – with wife Kate for a few days of relaxation.
He adds: "My father was a judge and barrister up here before the Hillsborough inquiry, through the 1950s, 1960s and 1970s, and my uncle chaired the health authority too, so there has been quite a strong streak of public service in the family.
"And giving something back has been kindled again in me," says Louis, who is a former chair of trustees for the charity Music in Prisons, which funds music education projects for ex-prisoners and is named in honour of his late mother.
When he does, it will build on his time at Royal Grammar School, and later as its chair of governors, which Louis describes as a "hugely rewarding" time.
He says: "The school went co-ed, and we set up a bursary scheme to assist those who were bright but didn't have the financial means to come to the school.
"When I first joined the governors at the school, we looked at the postal codes represented from the region, because a broad social mix is a really important part of a great education.
"Everybody in the region should have access to the best education, and I'm really pleased that social mix is still present at the school.
"Some might say Royal Grammar School is an ivory tower in the middle of Newcastle, but I think access through the bursary campaign makes it a beacon for aspiration.
"Some guys I was at school with were from incredibly modest backgrounds, yet the school gave them the aspiration, and the ability, to go to university and raise their sights to greater heights.
"I think a lot more people are returning to the North East now after university than when I was there.
"And that's really important, because we must have a way of attracting people back to the region and keeping talented people here."