Business & Economy
Interview: Richy Almond, Novocastrian
Steel in the blood
Sometimes, our paths are simply destined for us.
Born into a long line of metalworkers, whose hands helped craft ships for the world, Richy Almond's certainly was.
He began young, working for pocket money during school holidays at the family fabrication business.
And as he grew, so too did his passion for steel.
His enthusiasm remained undimmed even as he switched to study his other great love – architecture – at Northumbria University, Glasgow School of Art and University of Westminster in the 2000s.
And when Britain was squeezed by financial recession, Richy, who grew up near Newcastle, twined the two together. Although enjoying his time as an architect in London's luxury interiors industry, Richy yearned for the days of steel crafting yore, and – while designing unique metalwork for a Swiss villa – realised he could fuse his passions into a single entity.
The result was Novocastrian.
Describe your craft
My interest is in design in a holistic sense, in how the great architects crafted entire ways of living, designing every detail of buildings, as well as the fittings and furnishings.
Metal is, and will always be, our go-to material.
Steel, in particular, feels as though it runs in our blood, and we are continually exploring ways to elevate such a humble, versatile material into something special.
Where – and how – do you seek inspiration?
Our region's industrial heritage is a fail-safe source of inspiration, from the rhythmic functionality of the railways to the surprisingly-ornate detailing of Victorian ironwork and the beautifully-curved hydrodynamic shapes of a ship's hull.
How important is failure in the creative process?
I think it was Voltaire who said, "don't let the perfect be the enemy of the good", and I regularly repeat it to myself when I become hesitant.
In the creative industries, there's a particular problem with ego, and I believe failure plays a vital role in keeping that ego in check.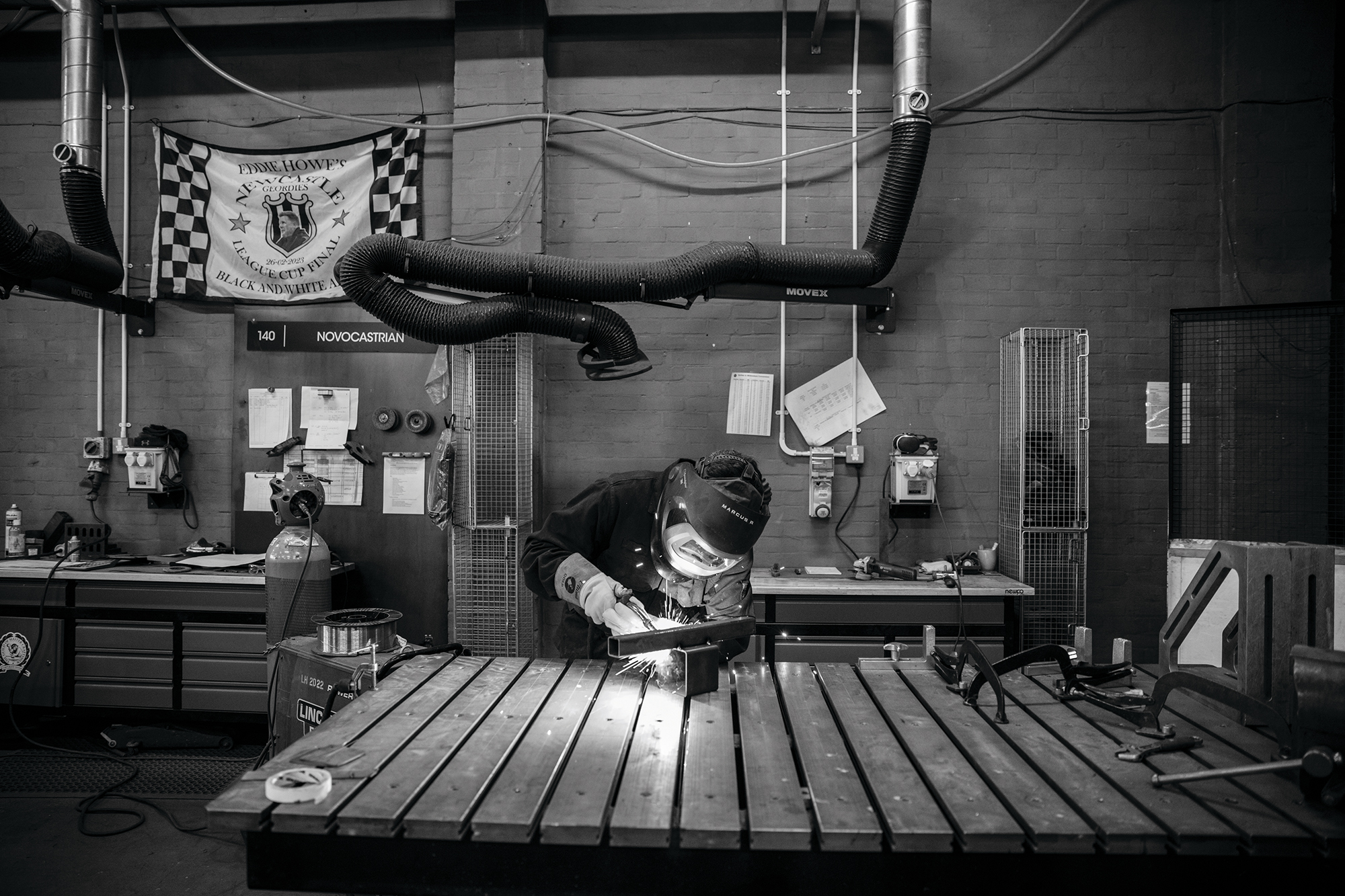 What advice would you give to someone pursuing a creative role?
Find something that inspires you, however unusual, then jump into it.
Experiment, and make as many mistakes as you can.
Cherish all advice that you're offered from those who are ahead of you.
Are you still stoking your architectural passions?
Yes. I remain a practising architect, designing boutique hospitality projects as one half of award-winning duo Lind + Almond.