Business & Economy
Is the logistics and haulage industry ready for the employee, mental health and wellbeing discussion?
Boosting HGV driver salaries is long overdue. However, in an industry at the centre of a global logistics crisis, Emily Pearson, managing director of Our Mind's Work, looks at why we should be offering more appealing working conditions
A recruitment crisis within the haulage sector is exacerbating a global supply chain crunch.
This has already generated headlines as a bewildering array of products becomes unavailable, in turn causing uncertainty and leading to panic buying as seen on petrol forecourts.
The 100,000 HGV driver shortage in the UK is sparking speculation that Christmas and other demand pinch points on the horizon are going to precipitate product shortages and rationing of previously reliable supply chains.
This has sparked fears in consumers and consequently scenes not witnessed since the Winter of Discontent in the 1970s and the immediate post Second World War era.
Alongside these economic and systemic insecurities, the Government has attempted to address the haulage industry driver shortages by loosening visa restrictions for EU nationals with HGV licences, and encouraging boosted salary and benefits in a two-pronged strategy designed to entice people from abroad and from other sectors to fill the recruitment gap.
Unfortunately, this does not consider other challenges at the centre of the driver shortage, namely working conditions which currently don't appear to support the health and wellbeing of HGV drivers.
A recent survey by Haulage Exchange found 50 per cent of logistics companies have seen an increase in employee stress, anxiety and other mental health problems.
Meanwhile, research from mental health charity Mind shows 30 per cent of self-reported work-related illness in the transport and logistics industry is due to stress, depression and anxiety.
However, Emily Pearson [pictured below], managing director of Our Mind's Work, a corporate mental health consultancy based in Ouseburn, feels this is under reported and many more workers in the industry are experiencing distress and poor mental health and may not be able to access the support they need.
She says: "HGV driving is one of the most regulated and dangerous jobs you can do.
"The Metropolitan Transport Research Unit reported in 2018 that HGVs are much more likely to be involved in fatal road traffic accidents than other vehicles.
"As well as the size and weight of the vehicle, this can also be attributed to driver's wellbeing.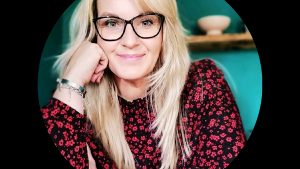 "It's a combination of the physical demands such as long hours and poor sleep for truckers, drivers may be unable to access showers after a days' work, navigating traffic congestion and other road users, not being able to readily access toilet facilities; all these things combine to provide additional stress on the road.
"There is also a prevailing culture within many haulage workplaces that fails to adequately support their driving work force leading to loss of morale, self-worth and poor mental health.
"Transformational change is needed for the industry so that the employee experience is at the heart of a new culture.
"Positive employee experience has a direct impact on business success.
"Employees who feel cared about, invested in and collaborated with, return this positive energy in the way they work, and this behaviour change impacts on the company culture.
"The industry can learn a lot from the employee mental health and wellbeing movement, an agenda which has now become a key strategy in the boardroom which brings benefits including improved reputation, recruitment and retention of talent, higher productivity and engagement, less work-related stress, improved customer experience.
"These benefits give employers an overall return on investment for their commitment to creating a mentally healthy workplace."
Emily highlights the next steps in drawing up a strategic plan to support the journey for culture change, with a duty of care for haulage employees at the centre to support good mental health and wellbeing.
She says: "All drivers and employees deserve to be treated with dignity and respect and to work within a mutually supportive framework that places their wellbeing at the heart of everything."
Top tips to bring mental health on to the agenda:
– Lead from the top with a strategy that includes providing stress prevention and management programmes
– Access while on the road to resources including mental health awareness support and advice, self-help materials and 24/7 employee assistance
– Provide managers and leaders with the tools and capabilities to deliver regular check-ins to understand how drivers are
– Create a psychologically safe environment where workers feel confident enough to speak openly about their mental health without fear of stigma
The professional HGV driver
Hagen Francis, 39, was born in Zimbabwe and joined the British Army in 2005.
He was swiftly promoted to lance corporal serving in the Transport Royal Logistics Corps until 2014, when he entered the road haulage and logistics industry.
He is now based in the North East and has worked as a contractor for several organisations.
He is currently undertaking HGV agency work.
He says: "The system needs to be updated to today's standards – this doesn't just include the recent pay rises we have seen because of the driver recruitment crisis, but a complete overhaul in approach.
"But it's not just about money – it's about working conditions and respect.
"Drivers are an integral part of the economy, but employers consistently fail to recognise this.
"At the end of a long haul, drivers need to be provided with facilities that allow them to rest and recuperate, decompress from the strains and stresses."
The HR & training professional
Sue Alty is an experienced HR and training professional and an expert at supply chain consultancy The Chrysalis Crew.
She delivers solutions with 12 years' experience of working in the haulage and logistics sector for a major supermarket brand.
She says: "The haulage and logistics sector is tough. Historically, it's not geared to accommodate the wellbeing of the drivers within it, lagging behind other sectors.
"Mental health is not part of the lexicon, and the industry also doesn't generally attract enough women into the driver workforce.
"There won't be significant progress until there is renewed focus on working conditions and this leads to action.
"During change-overs after long hauls, there is no thought for quiet rest. I experienced it on several occasions accompanying drivers, often on stressful journeys with difficult noisy change-overs.
"Until these fundamentals in basic working practices are addressed nothing will change."