Business
Laying the foundations for success
Things are changing across Tees Valley. From the redevelopment of sprawling land near Redcar where steel operators, including Corus and SSI UK, once lit the fires of Teesside industry, to an airport rebuilding its flight itinerary after years of permanent service departures, there's a renaissance underway.
Throw in further moves, such as Tees Advanced Manufacturing Park (TeesAMP), which is based on the site of the former Newport Ironworks, and new residential and office schemes in Middlesbrough's town centre, and the shifting landscape becomes more obvious still.
With its new freeport status, a rejuvenated airport, whole Government departments and staff moving to Darlington, and investment, jobs and opportunities throughout the area,
 

Tees Valley is truly alive. Plans continue to be announced on a weekly basis, and the most recent announcements have again put the focus on the prospect of thousands of jobs and serious investment. The Centre for Digital Trade and Innovation, described as a world-first base dedicated to accelerating the digitalisation of international trade, will operate out of Teesside, while, later this year, work is due to start on an SeAH Wind factory, which officials say will create 750 direct jobs and support 1500 construction and supply chain posts as it operates as the world's largest monopile plant for offshore wind turbines from 2026. Colin Young visits Tees Valley to see how such investment is reviving the area.
Colin Young takes a closer look at the evolving environment.
There is surely no better indicator of a region's resurgence and vitality than the number of people travelling to get in and out of the place.
Brought back into public control in 2019 to save it from closure, Teesside International Airport, as it is now known, was serving just two holiday flights a week back then – to vacation hotbeds Bulgaria and Jersey – on top of sporadic domestic and European flights.
This summer, however, will be the airport's first open season since then, and after launching its biggest summer schedule for more than a decade, there will be an anticipated 450 per cent increase on two years ago.
The inclusion of Teesside International Airport on Ryanair's never-ending stream of European destinations is significant, with flights to Majorca and Faro on its list and Corfu due to be added for the summer months. 
And this month, as well as KLM's improved double-daily service to Amsterdam Schiphol, TUI will start flights to Majorca, ahead of an expansion to Antalya next year, and Balkan Holidays' planes heading to Bulgaria will start to take off too. 
That means Majorca, Alicante, Bulgaria, Turkey, Portugal, Corfu, Jersey, Lake Garda, Esbjerg, Amsterdam, Belfast, Dublin, Newquay, Southampton and Heathrow are all now available to the Teesside traveller.
While Manchester and the London airports struggled with passenger demand due to staff shortages over the Easter period, Teesside – and Newcastle International Airport – reported no extreme difficulties as passengers started to make the first proper return to the skies since the pandemic.
With rapid check-in and security services, customer feedback was positive over the holiday period and Teesside's managing director Phil Forster is understandably content as it makes its first tentative steps back into the travellers' market.
"The beginning of our busiest summer schedule in almost a decade got off to a great start," he says. 
"Thousands of people came through our terminal, who were excited to be able to get away on holiday again and find out what our airport has to offer.
"We wanted to make sure our passengers had the smoothest and best start to their holiday possible. 
"Thanks to our multi-million-pound terminal redevelopment, investment in cutting-edge security equipment and a massive recruitment drive, we've not had any problems with the queues, hassle and frustration that have been seen elsewhere. 
"The customer experience has been given an overhaul too, with new bars, new shops – including duty free – and the first Bannatyne spa at any airport in the UK."
Phil adds: "This is just the beginning, though.
"The aviation industry is still recovering from the pandemic, and some are still understandably cautious about flying. 
"The initial reaction to our flights, and passenger satisfaction rates, has been hugely encouraging, however, and the forward bookings we've seen with the likes of TUI are honestly unbelievable."
It is not just the people flying in and out of Tees Valley who will impact the airport now it is back in public hands, the land surrounding it will too.
The second phase of the airport's development is a £200 million business park, and work is due to start shortly on the 270-acres of land on the southside of the site, after years of talk and speculation.
Those new plans were finally unveiled in February by Tees Valley Mayor Ben Houchen, who is confident the new park will create 4400 jobs when fully operational, with 1.9 million sq ft of logistics, distribution and industrial buildings having direct access to and from the A67. 
The additional programme of development at the airport, and part of the ten-year business plan, is a multi-million-pound freight cargo facility, which has been established and boasts the latest in screening technology, offering daily freight services and supporting ad-hoc charters for specialised cargo. 
Elsewhere, across the area, there are palpable signs the long-going talk of investment and redevelopment is finally coming to fruition in areas such as Redcar, where traditional industry has dwindled.
In July, work is expected to start on building the world's largest factory for the manufacture of offshore wind monopiles – the huge steel tubes that form the foundations of the construction of turbines – on Teesworks, which sits within the new Teesside freeport.
Bosses say the freeport will create more than 18,000 highly-skilled jobs and generate £3.2 billion for the local community over five years, with access to a share of £200 million of Government funding to support its 'levelling-up' ambitions.
Freeports are secure customs zones, which allow business to be carried out inside a country's land border, but where different customs rules apply, attracting inward investment and promoting innovation. The Teesside freeport, which opened late last year, has already secured multi-million-pound investment from GE Renewable Energy to build a new offshore wind turbine blade making plant, which it says will deliver up to 750 direct jobs and a further 1500 roles in the supply chain.
Its blades are expected to be supplied to the world's biggest offshore wind farm, the North Sea-based Dogger Bank, helping to power millions of UK homes, and the Government has also committed an additional £20 million to create a new deep water quay to service the offshore wind industry. 
Three more offshore wind parts makers could be housed on the site.
There are also plans to build Net Zero Teesside Power, the UK's first fully integrated, commercial-scale gas-fired power station with carbon capture, utilisation and storage capabilities, to help establish a fully decarbonised industrial cluster by 2040, which is expected to create another 5550 jobs.
Mayor Houchen tells North East Times: "Teesside International Airport's huge summer schedule is the tip of the iceberg of the good news. 
"As part of our freeport, the airport is also kick-starting work on its business park, capitalising on its land to create fantastic, modern logistics and industrial space. 
"Aviation services firm Draken, a long-standing partner, will double the size of its base with a new hangar as it introduces new combat training jets.
"Elsewhere, we have transformational projects taking place at Teesworks, such as SeAH Wind's mammoth offshore wind monopile factory, which is set to create thousands of good-quality, well-paid jobs for local people. 
"It will sit alongside the 
£107 million South Bank Quay, currently in development, which helped attract SeAH, and more, to the site. 
"Net Zero Teesside Power is also leading the UK's net-zero ambitions with its carbon capture potential.
"This is not only putting our scientists and engineers at the heart of developing ground-breaking technologies, but it will also be essential for safeguarding thousands of jobs in our chemicals and processing industries.
"Hydrogen projects by BP and Kellas Midstream, Alfanar's £1 billion investment to develop sustainable aviation fuel, and Sabic's £850 million investment to re-open its hydrocarbon cracker and convert it to hydrogen are just some of the schemes putting us at the cutting-edge of the cleaner, safer and healthier industries of the future."
He adds: "It's not only industry, though, as the Government's commitment to relocate more than 1000 civil service jobs to Darlington is putting our region at the heart of policy-making, while showing local people they can get a great civil service career without having to leave the place they call home."
The Centre for Digital Trade and Innovation, in Middlesbrough, is another major plan, which officials say could cut costs by 80 per cent and generate 
£25 billion worth of SME export growth, with a single transaction said to presently involve as many as 27 documents and 35 agencies, creating as much as £80,000 in costs.
The centre marks a further boost for the south of the region, with Darlington already identified as the home for a new Government economic campus, and set to become home to 1100 senior civil servants across a number of departments including the Treasury, the Department for International Trade and Department for Digital, Culture, Media and Sport by 2025.
Meanwhile, regeneration firm Chaloner Group has unveiled plans for a new urban living development in the heart of Middlesbrough, which, subject to planning, will create 131 town centre apartments.
Located on the site of the Oak Street car park, in Corporation Road, which was formerly the base of Cleveland Scientific Institute, the development will feature one-and two-bedroom apartments above a ground floor offering commercial and hospitality space.
The scheme will be delivered for Middlesbrough Development Company (MDC), through its role as an enabler of investment and growth in the town.
MDC is a wholly-owned trading company of Middlesbrough Council, and through it, the council is engaged in a number of new development and regeneration projects.
And after successfully delivering another important scheme in Middlesbrough – Tees Advanced Manufacturing Park (TeesAMP), which includes record maker Press On Vinyl and process sector operator Sulzer Chemtech as tenants, Chaloner Group chief executive Geoff Hogg says he is excited about its next project – and the ongoing changes to the Teesside landscape.
TeesAMP, which sits on the site of the former Newport Ironworks and close to the town's iconic Newport Bridge, was funded by £12.5 million
from Middlesbrough Council, 
£7.65 million from the Tees Valley Mayor and Combined Authority, and £2.3 million from the SSI Taskforce – the body set up to support regeneration after the closure of the Redcar SSI UK steelworks – and substantial private investment. 
Phase one included a £25 million anaerobic digester, which uses food and biological waste to create power.
Geoff says: "There was huge interest in TeesAMP from the manufacturing sector from the outset, and we're delighted to have almost the whole site leased already.
"We expect the remaining unit to be taken in the near future, which will then enable us to start work on phase two."
Mirroring the buoyant mood is Middlesbrough Mayor Andy Preston, who is administering great redevelopment in the town's centre that has seen GB Bank, XPS, Causeway and First Source move into new office accommodation.
Work is now underway on another site, which will house 450 AXA UK staff.
Mayor Preston, who also recently oversaw Middlesbrough Council's purchase of the town's Cleveland Centre shopping mall, adds: "TeesAMP is just the latest addition to a proud manufacturing heritage, and it speaks volumes about Middlesbrough's drive and ambition.
"Top businesses are coming here because it's simply the best place to be, and they're bringing jobs and long-term prosperity with them.
"And this is just the start."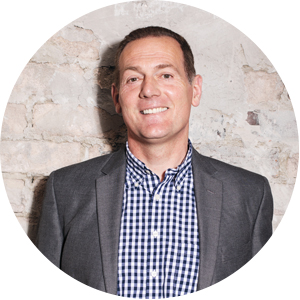 Andy Preston
Middlesbrough Mayor 
"Top businesses are coming here because it's simply the best place to be, and they're bringing jobs and long-term prosperity with them."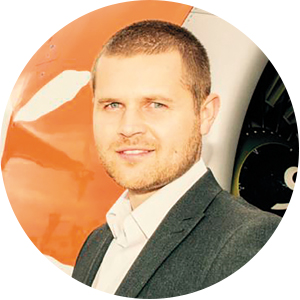 Phil Forster
Managing director
Teesside International Airport
"The aviation industry is still recovering from the pandemic, but the initial reaction to our flights, and passenger satisfaction rates, has been hugely encouraging."