Business & Economy
Metnor Group forecasts record turnover as order book builds
A construction, mechanical, electrical and pressure testing firm is forecasting record turnover after "significantly bouncing back" from the pandemic.
Metnor Group saw revenue and gross profit margins climb in 2021, as its divisions delivered a raft of projects.
However, bosses say the Newcastle-based business is well placed to hit record levels in 2022 and 2023, with "a number of contract wins" secured for the next two years.
According to results for 2021, released today (Tuesday, August 23), group turnover stood £13 million higher than the previous 12 months at £81 million.
Gross profit margins improved from five per cent to 9.9 per cent.
Its Metnor Construction arm turned over £63 million, compared to £48 million in 2020, as new contracts complemented the completion of work delayed by COVID-19.
Work included the delivery of two North East hotels; leisure centres in London, Leicestershire and North Norfolk; and data halls in Welwyn Garden City and Wembley.
Further projects, started in late 2021 and early 2022, include a £17 million scheme for Northumbria Healthcare NHS Foundation Trust.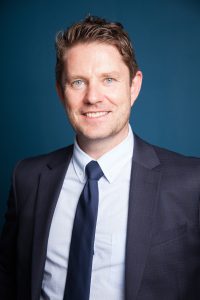 The business' Norstead division, which provides mechanical and electrical contracting services, returned to profit as turnover increased from £17 million to £20 million.
Officials say the operation has already won projects worth £23 million for 2022, with revenue expected to hit more than £30 million at year end.
Completed – and current – projects include the development of The White Room, at The British Museum; London and Kingston Dementia Care Centre; and plant replacement works for John Lewis.
Chris Cant, Metnor Group chief executive [pictured, above], said: "Despite a challenging couple of years, we're really proud of our growth and the calibre and scale of our new client wins.
"COVID-19 was no doubt a difficult time for all businesses, but by remaining agile, staying true to our values and investing in our team, I'm proud to say we have come out stronger, with both turnover and profitability up on previous years.
"With a strong order book for the rest of 2022 and beyond, we're optimistic about the year ahead."