Business & Economy
More jobs in pipeline as Esh Construction unveils £1.5 million drainage move
A building firm says more jobs are in the pipeline after launching a £1.5 million drainage venture.
Esh Construction has founded Esh Drainage Solutions.
Bosses say the endeavour – which has created more than 15 posts – will deliver drain and sewer unblocking, CCTV surveys and high-pressure water jetting.
And they say recruitment will continue to rise as the business expands across the North East.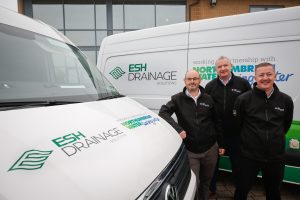 David Pratt, Esh Construction divisional director, said: "This is a huge milestone, and is testament to a significant amount of hard work which has gone on behind the scenes to make it possible.
"At a time of growing uncertainty within the economy, it is great to welcome a full new team through the creation of 15 jobs.
"Esh Drainage Solutions will bolster our offering to clients across frameworks, and internally to our group divisions."