Business & Economy
My Property Box grows with financial services venture
An estate agent has launched a financial services arm.
My Property Box, which has offices in Jesmond and Darlington, says the move will provide clients with a "comprehensive property service".
Bosses say the venture, known as My Property Box Financial Services, offers advice on residential and buy-to-let mortgages, as well as life insurance, income protection, critical illness cover and buildings and contents insurance.
The service is being overseen by Emma Morley and Olivia Wells, who between them have more than 20 years' experience in the financial services sector.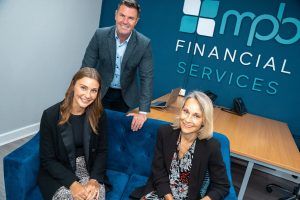 Pictured, above, are Ben Quaintrell and financial advisors Olivia Wells, left, and Emma Morley
Ben Quaintrell, managing director, said: "Despite the continued growth of the business, we stand by our founding principles of delivering an efficient, user-friendly and value-for-money service across lettings, sales and property investment.
"The launch of My Property Box Financial Services is part of this commitment and enables us to provide clients with a real one-stop shop."
Emma, who is also a landlord and met Ben after using My Property Box to manage her rental properties, said: "We are dedicated to finding the best deals and products available to suit each client."
Olivia added: "My Property Box Financial Services has customer service at the core.
"Our utmost satisfaction comes from ensuring every client feels genuinely valued and fully supported."