Arts & Culture
Sage reveals £10 million Gateshead events arena naming deal
A North East-founded software firm has revealed a £10 million deal to sponsor a major regional arena and conference campus.
Sage has added its name to the sprawling visitor attraction planned to open on Gateshead's quayside by 2024.
Known as The Sage, bosses say the 54,500sq metre building will deliver a £70 million annual economic boost and create 2000 jobs.
Under the terms of the deal, one area of the development will be known as Sage Arena, with exhibition and conferencing space to be branded as Sage ICC.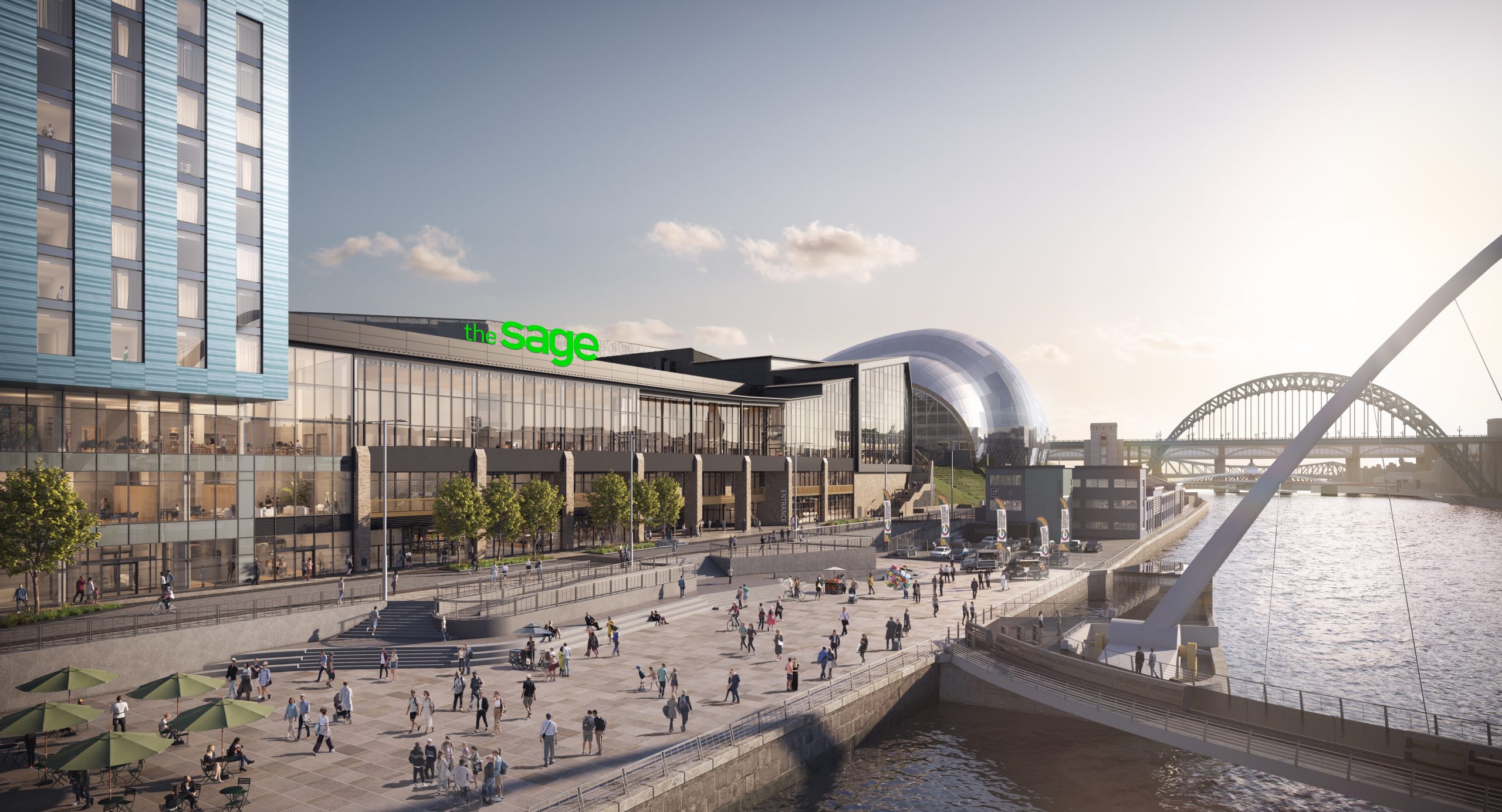 Officials say it will be the North East's largest business and entertainment district, and will welcome more than one million visitors every year.
The Sage will sit between the BALTIC Centre for Contemporary Art and Sage Gateshead.
Steve Hare, Sage Group chief executive, said: "Sage's heart has always been in the North East, and this announcement embodies our purpose – to knock down barriers so everyone can thrive.
"The Sage brings the world to the North East's front door, providing a platform to celebrate the region's brilliance.
"We are committed to making sure The Sage is an inclusive venue by giving access to all, no matter their background.
"We believe it will unlock the huge potential the North East has, attracting greater investment and innovation."
Councillor Martin Gannon, leader of Gateshead Council, said: "The Sage is a great example of our aspirations for Gateshead and the wider region.
"The project creates jobs, as well as training, education and supply chain opportunities, and will attract millions more visitors to the North East.
"The Sage will showcase regional strengths to a global audience and maximise opportunities for inward investment and repeat tourism.
"The council is proud to be leading on this development and delighted to have Sage, a homegrown, global business, join the project as our naming partner."
The Sage will be operated by ASM Global, whose UK portfolio already includes Newcastle's Utilita Arena, Manchester's AO Arena and the SSE Arena, Wembley.
Tom Lynch, ASM Global's senior vice president for Europe, added: "This ambitious and transformational development will create a genuinely unique events campus with an iconic waterfront location, so it is fantastic to be teaming up with an equally iconic North East brand in the form of Sage.
"ASM Global has enjoyed over 25 years of success in the North East and we look forward to joining forces with Sage to take live entertainment, conventions and exhibitions to new heights, and cement the region's reputation as a sought-after business, leisure and cultural destination."
Founded in a pub in Newcastle 40 years ago by graduates from Newcastle University, Sage has grown to become one of the UK's biggest tech companies, with operations and customers around the world.
The business recently opened a new £20 million global headquarters on Cobalt Business Park, North Tyneside.