Business & Economy
North East Automotive Alliance Expo returns for seventh year
A flagship automotive event is returning for its seventh year.
The North East Automotive Alliance (NEAA) Expo will take place at Sunderland's Beacon of Light in September.
It will feature Nissan's UK vice-president for manufacturing Alan Johnson [pictured, below] as guest speaker, who will discuss the firm's ongoing switch to greener motoring through its £1 billion EV36Zero hub.
The event will also include an SME Zone, which organisers say will offer vital support to firms looking to expand their market presence, with exhibition stands also set out for companies to showcase products.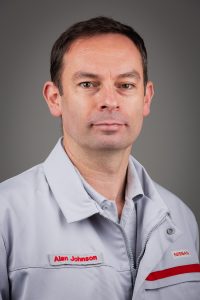 Alan Johnson, Nissan UK vice-president for manufacturing
Paul Butler, NEAA chief executive, said: "The Expo events are an industry highlight, with many attendees coming away with new contacts and business leads.
"Following the recent announcement by the Society of Motor Manufacturers and Traders, that the North East is at the centre of Britain's first 'electric decade,' having received £4.1 billion of the £10.8 billion invested throughout the last decade in to electric vehicle and battery production, it is evident the heartbeat of UK automation is in this region."
Alan added: "Now is a key time for our industry, and I'm looking forward to hearing from the wider North East automotive sector, as we look forward to our bright electrified future together."
Last year's event attracted more than 670 delegates and 120 exhibitors, with organisers saying it helped instigate in excess of 110 meet-the-buyer appointments with ten of the region's largest automotive companies, including Nissan and Komatsu.