Business & Economy
North East digital sector: 2023 outlook
A great opportunity to lead the tech discussion
The tech sector is one of the bright spots in a somewhat wobbly UK economy, punching above its weight against the giants of the US and China, and leading the way in Europe.
In the North East, the industry is continuing to accelerate, with firms attracting inward investment and seeing record growth, with £2 billion revenue in 2022 and employment for 30,000 people across 3000 creative and digital businesses.
But despite the achievements, Newcastle and the wider region are not the first names on the lips of many an investor. So why is this, and what can the tech sector in the North East do to climb to the top of the pile?
And while the demand for tech is unrelenting, becoming ever more omnipresent in our lives and communities, is it all for the greater good?
These questions, and many more, were discussed during high-level thought leadership discussions hosted by Womble Bond Dickinson, alongside North East Times Magazine, Invest Newcastle and UKTN, at a packed theatre in The Catalyst, on Newcastle's Helix development.
Two panels, featuring industry experts and thinkers, debated the key issues of the region's place in the tech pecking order, how to retain talent and how to ensure tech isn't used and abused.
In a welcome speech to the assembled audience, Caroline Churchill, a partner at Womble Bond Dickinson, who specialises in non-contentious commercial, technology and data protection work, extolled the strengths of the North East – opportunities for growth, a skilled and flexible workforce – but warned of the challenges ahead.
"Collaboration between businesses, the public and private sector is needed," she said.
"Not just in Newcastle, but across – and between – the regions."
Panellists:
Paul Armstrong –
Managing associate at Womble Bond Dickinson
Sarah Daun –
Partner at Womble Bond Dickinson
Dawn Dunn –
Digital and tech sector lead at Invest Newcastle, which is part of NewcastleGateshead Initiative
Chris Fraser –
Founder and chief executive at Aspire Technology Solutions
Stephen Hall –
Senior partner at Deloitte
Phil Jackman –
Director at CyberNorth
Clare Loveridge –
Vice president and general manager EMEA at Arctic Wolf
Dan Moffatt –
Chief technology officer at onHand
Nic Palmarini –
Director of the National Innovation Centre for Ageing
Rachel Pattinson –
CDT manager at Open Lab in the School of Computing at Newcastle University
Steven Hugill –
Chair of the Digital for Good discussion. Editor of North East Times Magazine
Robert Scammell –
Chair of the Tech on the Tyne discussion. Editor of UKTN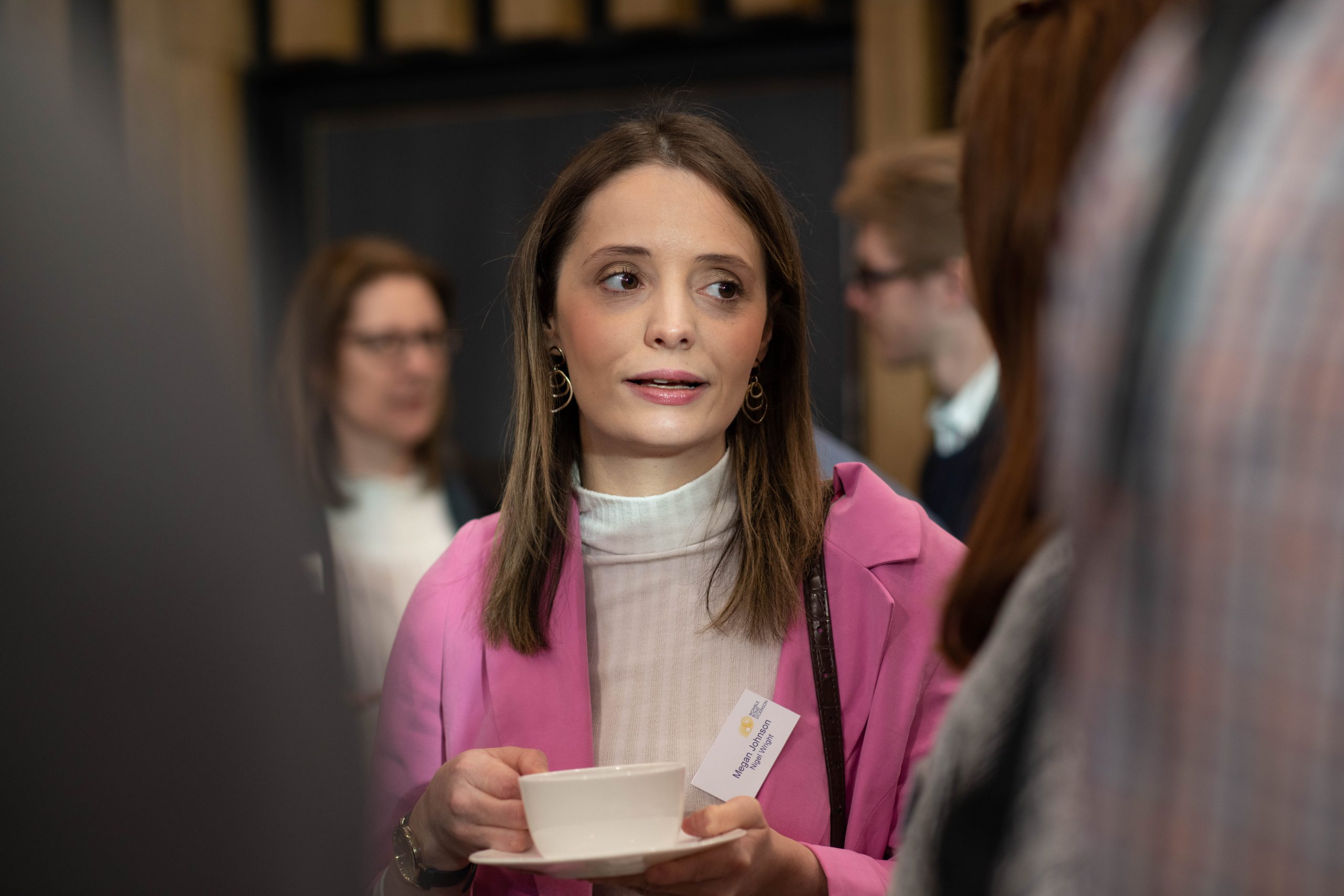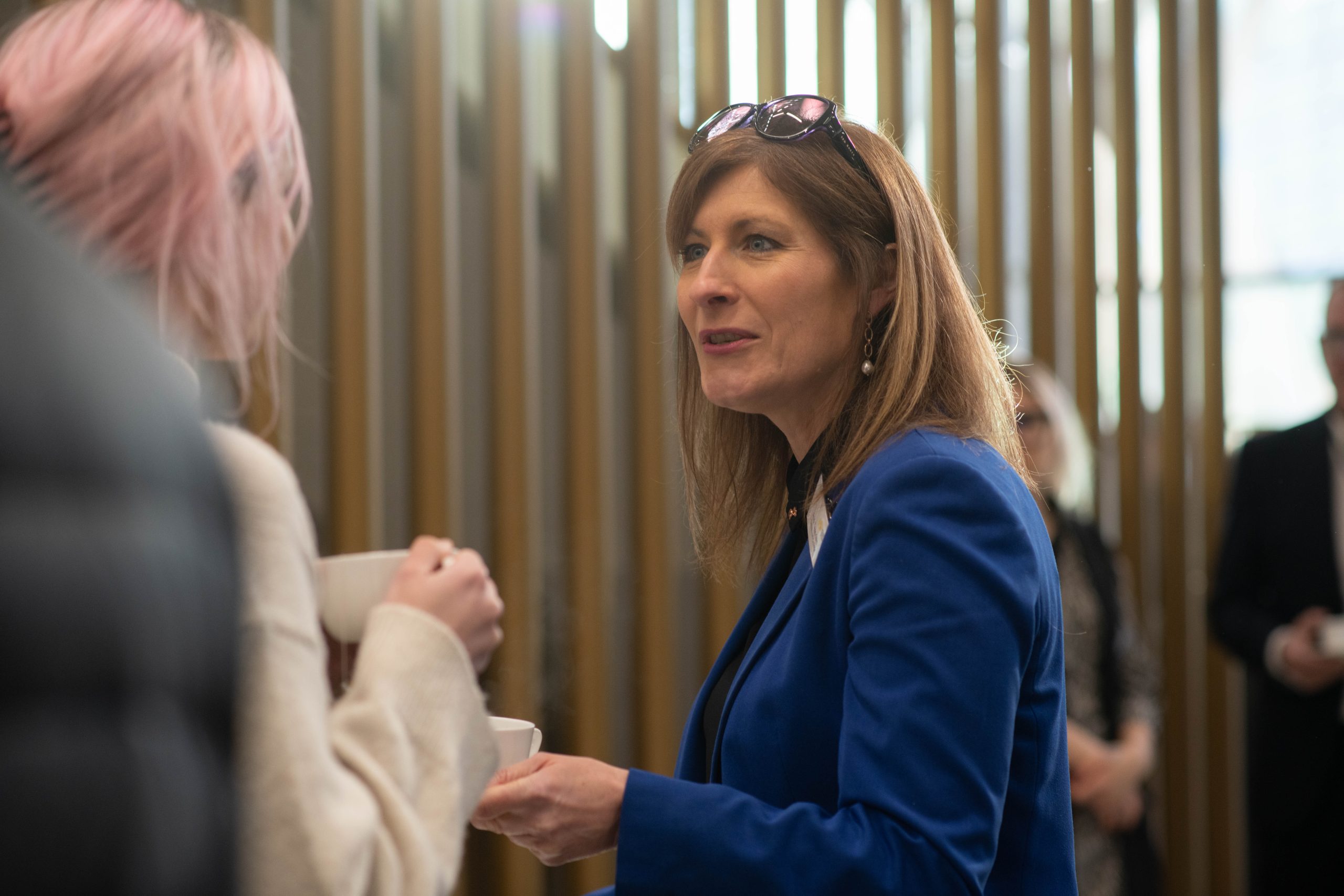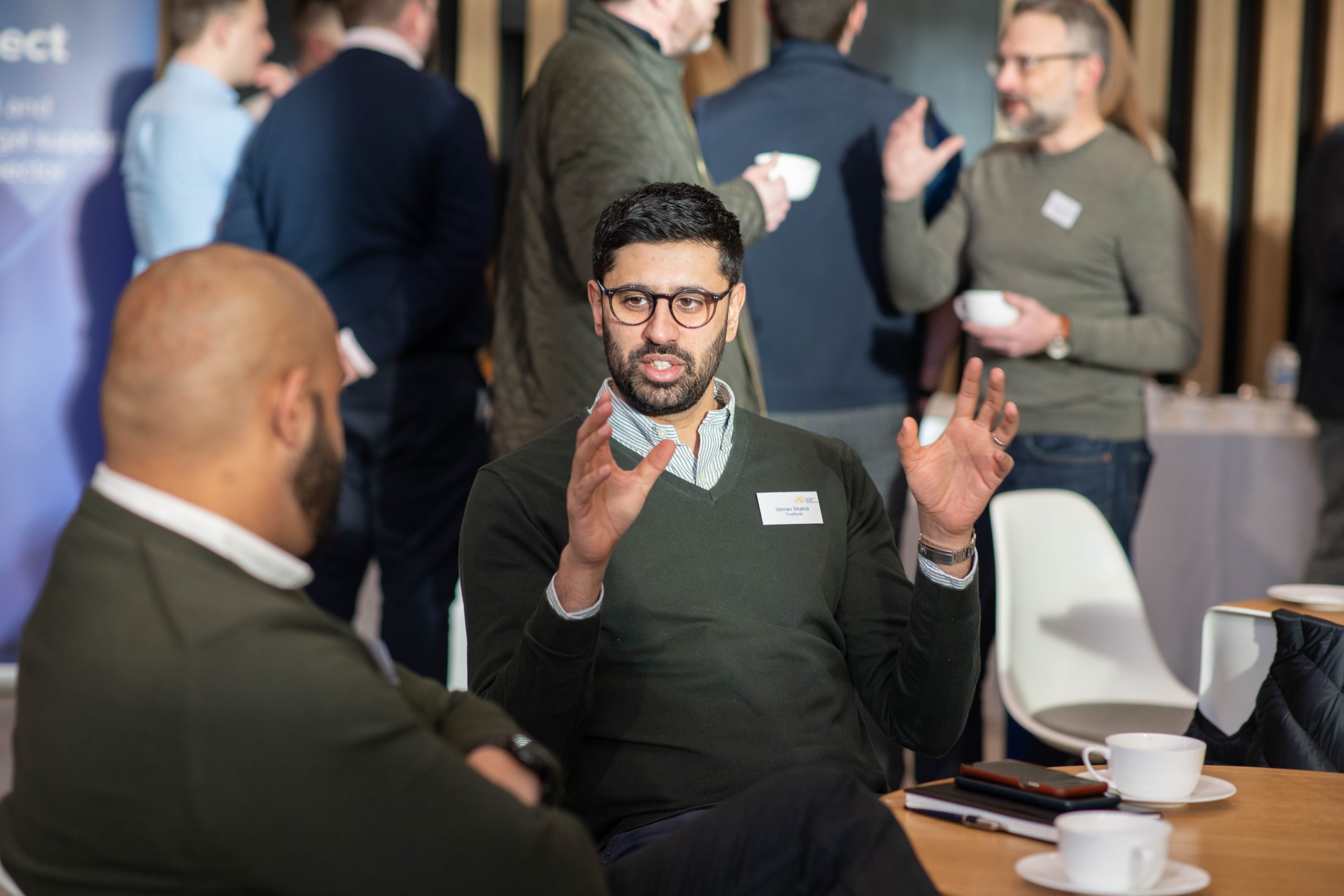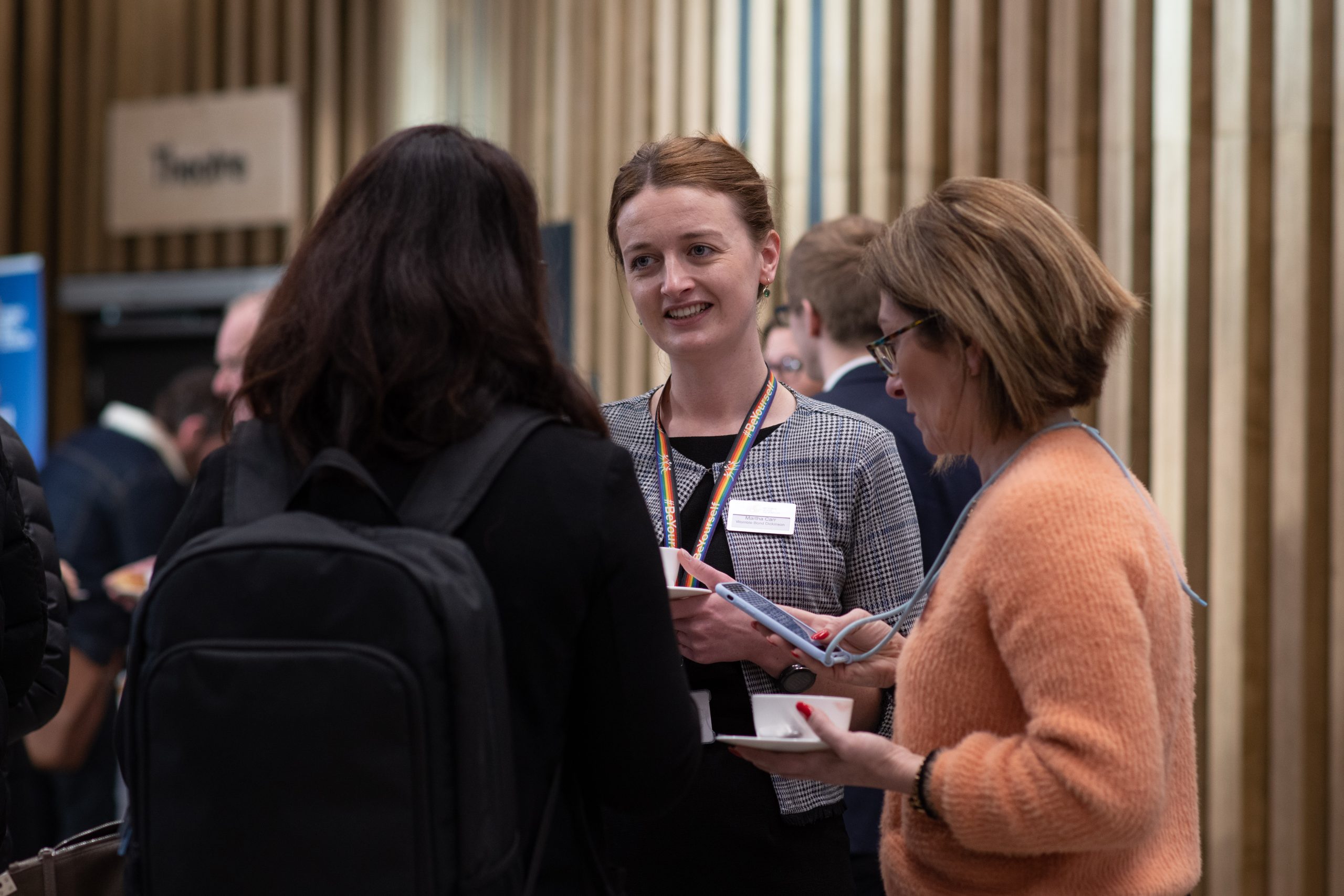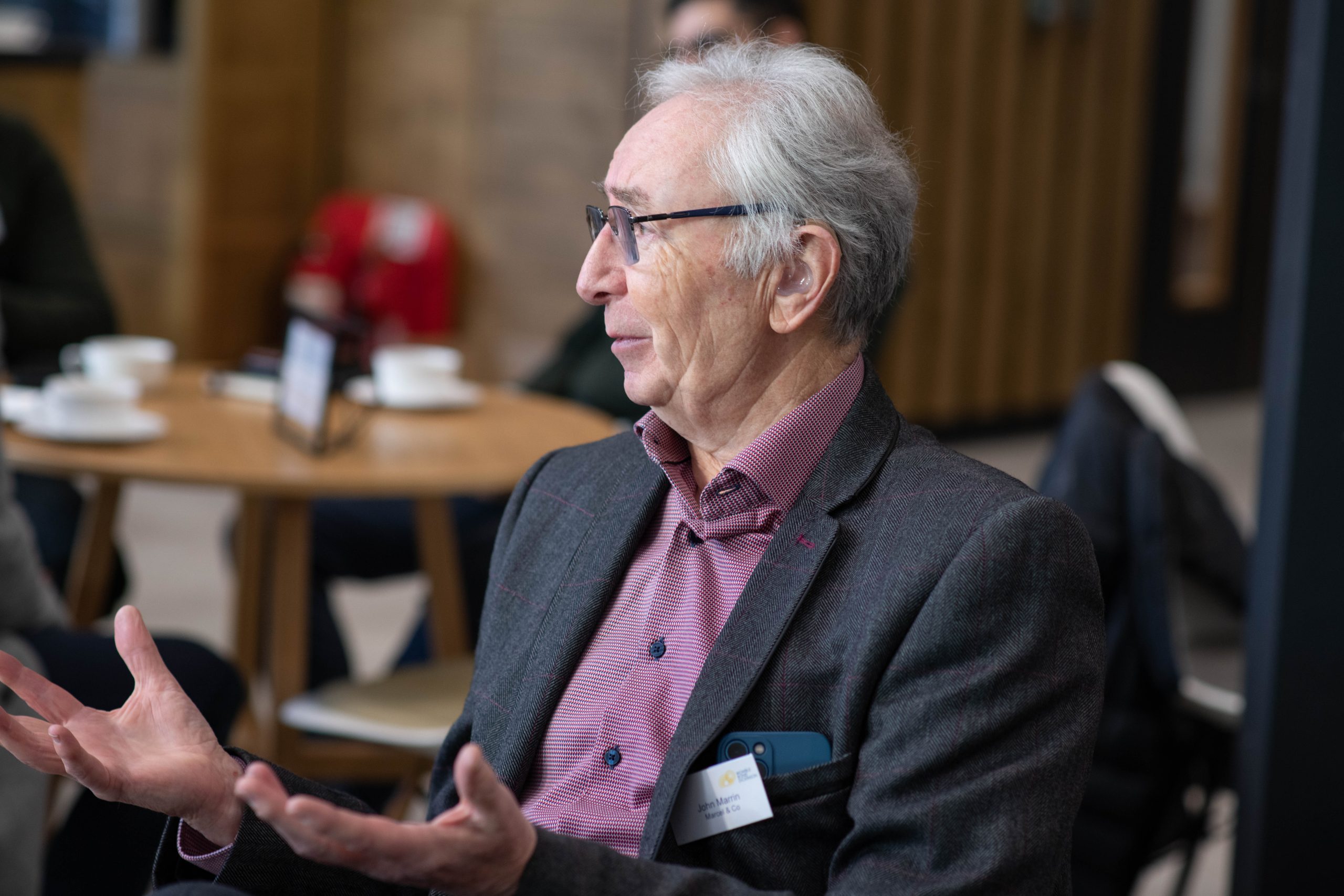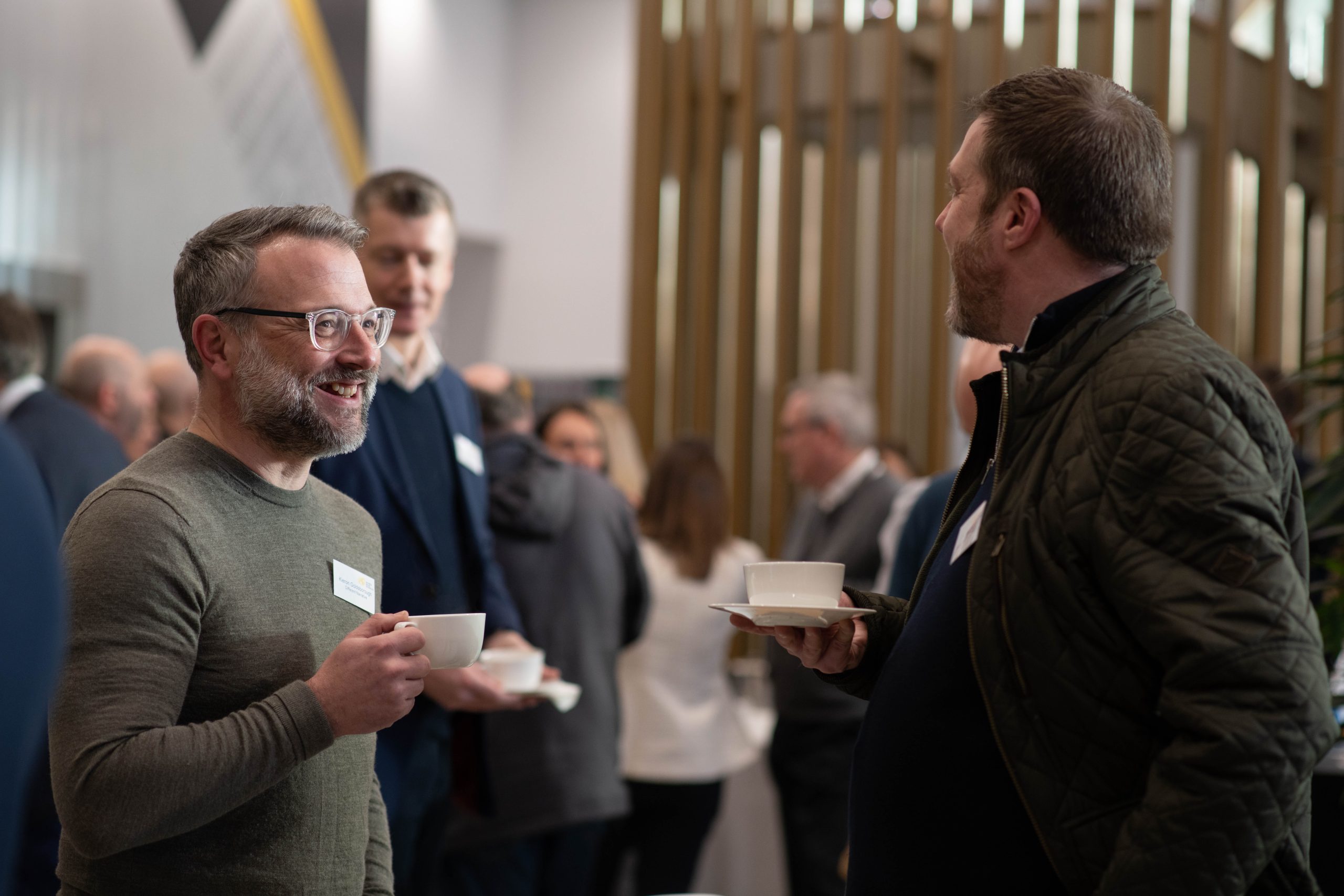 TECH ON THE TYNE
Panel discussion chaired by Robert Scammell, editor of UKTN
THE TECH ON THE TYNE REPORT, AN IN- DEPTH LOOK AT THE NORTH EAST TECH SECTOR FEATURING A SURVEY OF 50 INDUSTRY DECISION-MAKERS, LOOKS AT THE STRENGTHS AND CHALLENGES FACING THE REGION. WHAT DO YOU CONSIDER TO BE THE AREA'S STRENGTHS?
How do you find out what people are thinking? You ask them, of course.
The UKTN Tech on the Tyne report is one of the first comprehensive investigations into the state of the region's tech industry, offering a deep dive into the thoughts and concerns of the individuals at the heart of the sector, from start-ups to large-scale employers.
The report looks at the challenges of finding, training and retaining talent, accessing funding and navigating the rocky road to success.
The cost of doing business is key right now, and the region's comparatively low overheads was something that emerged as a central theme of the Tech on the Tyne report.
But affordability isn't the only jewel in the region's crown, with the panel asked to explain the key strengths that should be communicated to businesses looking to expand, launch or relocate their base.
Chris Fraser, founder and chief executive of Gateshead-based managed service and cybersecurity provider Aspire Technology Solutions, noted that although low overheads are certainly something that can attract business to the region, it won't solve every problem facing local recruiters.
He raised the challenges of developing skills and a dearth of talent in more senior people in key technical roles.
But, he added: "What I've found really helpful in the North East is the desire for people to learn and develop. That's certainly the culture we have built.
"I think the attitude of the people in the North East and their willingness to take on new technologies, and to learn and improve themselves, means there are great opportunities, and we can hopefully build something for the local economy."
Also offering insight into what she sees as the North East's strengths was Clare Loveridge, who has returned to her home region after spending much of her career in the South East and beyond, bringing with her the European, Middle East and African (EMEA) headquarters of cloud-native security operations leader Arctic Wolf to Newcastle's Grey Street.
Now, as vice president and general manager EMEA at the company, she's using her considerable business acumen and experience to rally support for the North East.
She told the panel her search for a European headquarters had started in London.
However, she added: "I was in a very fortunate position that the budget wasn't the driver, the culture of the business was the driver for me.
"I started the recruitment process, and it was fascinating – notwithstanding age or experience – the standard response was, 'I want London wages, but I'm not coming into the office'.
"At Arctic Wolf, we have an office-first policy.
"It's about building a team, a culture and building something quite scalable.
"Being from Newcastle, I then started looking here. "The difference was incredible.
"The desire of people here to come into the office and be around people was totally different.
"The key reason I chose Newcastle was its culture and the desire to work together to build something."
Expanding on the theme of working culture, Dawn Dunn, digital and tech sector lead at Invest Newcastle, which is part of NewcastleGateshead Initiative, noted there is a low rate of staff attrition in the North East.
She praised the efforts in the region to make sure people can equip themselves with the skills needed for the future workplace, in order to strengthen the offer.
She said: "We've got fantastic universities that everyone knows about, but we've also got a lot of further education establishments and companies coming into the region setting up their own skills academies, so they can build those tailor-made requirements.
"We've got lots of informal avenues as well, through mentoring and word of mouth.
"We've got recognised channels, which is great, but it's also about thinking differently.
"I think skills are really going to emerge in this region going forward."
The final word went to Paul Armstrong, managing associate at Womble Bond Dickinson.
He returned to the cost and overhead advantages offered by Newcastle when competing with other areas of the UK.
He said: "There's a lot more to it than just that, but there are advantages here cost-wise, and I don't think we need to be precious or too sensitive to shout about that because, if we are going to be entering into a quite constrained economic environment, that is a plus for us.
"We're a Fenwicks, not a Poundland.
"It's about the quality you're getting for the cash you've got to invest.
"It's about the broader tech ecosystem too.
"This region sits in a very strong position in the way that organisations are encouraged and welcomed.
"Let's not be shy about talking about what we've got here.
"We've got quality, as well as good value."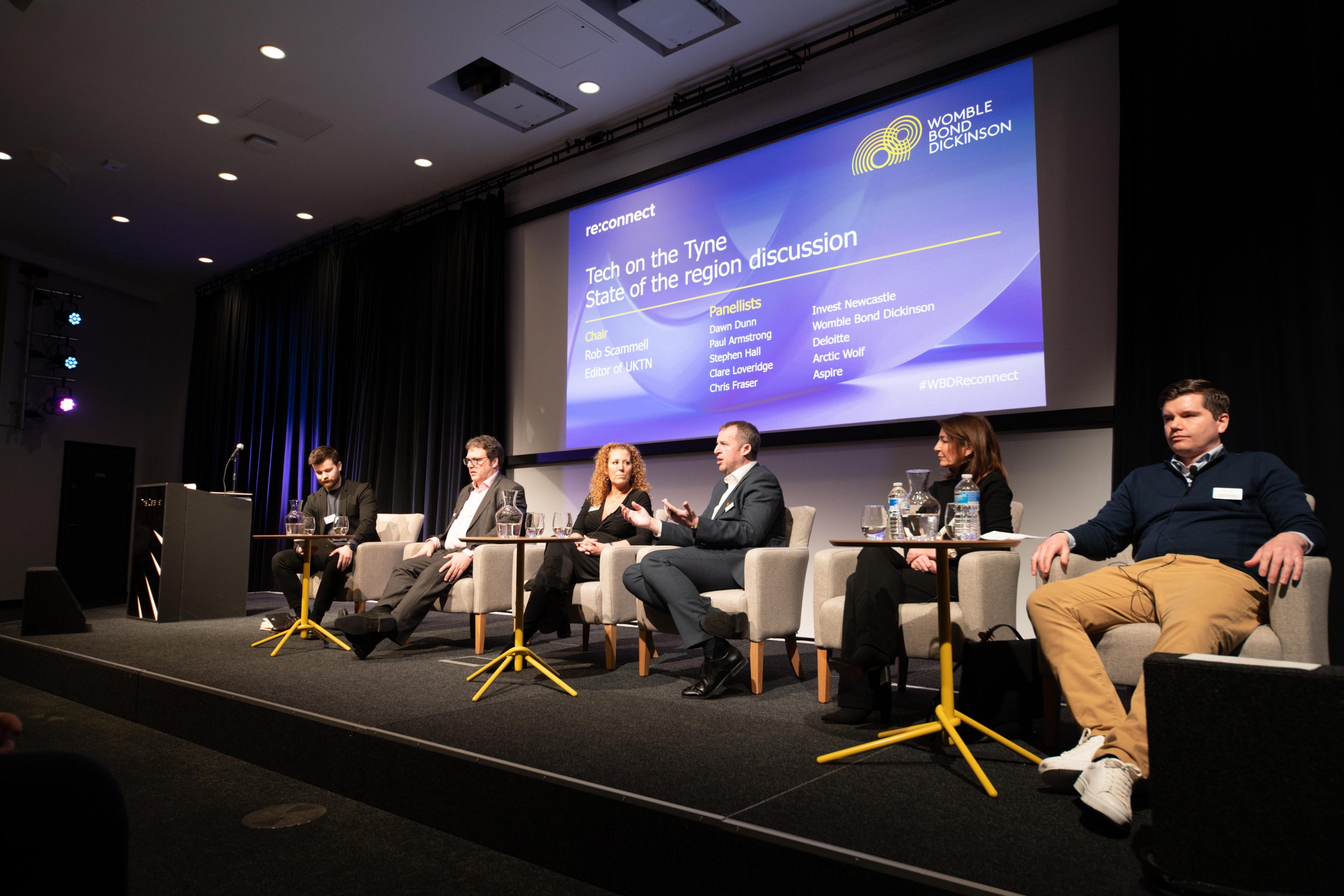 THE NORTH EAST TECH HUB HAS A GROWING REPUTATION BUT CAN BE OVERLOOKED IN FAVOUR OF MORE ESTABLISHED CENTRES, SUCH AS MANCHESTER, LEEDS OR BRISTOL. WHAT DOES THE REGION NEED TO DO TO PROMOTE ITSELF? AND HOW?
It's the age-old question, one that will instantly expose the tribal lines running across the region – should we be promoting ourselves to the wider UK, and indeed the world, as Brand North East, or Brand Newcastle?
The city certainly commands much of the focus for tech companies, but any suggestion locally that Newcastle is where investment and growth opportunities begin and end, will bring howls of derision from leaders and business owners in Wearside, County Durham and Teesside.
The advice from the panel? Now is not the time to be too parochial.
As Stephen Hall, senior partner from Deloitte's Newcastle office pointed out, when viewed from the south, most people think the north stops at Manchester and, even worse, the North East covers an area around Leeds.
He said: "I'm from Durham, but I see nothing wrong with saying 'Newcastle' as a placeholder for the North East.
"We need to be very clear what it is we, as a collective, are focusing on, not to be parochial or tribal but to get the message across in quite a noisy environment."
Dawn sounded a word of caution, arguing it's not enough to shout about the region without a clear and focused message.
She said: "What's our point of difference, why are we better?
"Sometimes, we need to see ourselves as others see us from the outside.
"We need to come together and look at what our brand is in the North East – we need to get over ourselves a little bit.
"If Newcastle is the name that people recognise, let's go with that.
"What does Brand North East look like, and how do we pull together with the same objective?"
Paul agreed there needs to be a clear narrative coming from the region and went further, arguing any message must also have an international dimension.
He said: "London and Manchester are now global cities.
"We have the substance in Newcastle, many organisations in this region are competing and winning on an international level."
MONEY TALKS, AND THE STATS SHOW THE NORTH EAST NEEDS TO SHOUT LOUDER IN THE BATTLE FOR FUNDING. IN 2021, START-UPS IN THIS REGION COLLECTIVELY NETTED £80 MILLION IN INVESTOR FUNDING, A FIGURE DWARFED BY MANCHESTER'S £500 MILLION-PLUS. HOW CAN OUR FIRMS MOVE UP AND COMPETE FOR A BIGGER SLICE OF THE PIE?
Growth is going in the right direction for Newcastle and North East-based tech firms – the 2021 figures were a record year for investment in the region.
Asked how the funding gap between the regions can be narrowed, Stephen said he was cautiously optimistic that private equity and venture capital firms were starting to look at the North East.
He added: "We have to persuade investors to look outside of London – right now they don't bother because there's so much opportunity there.
"But also, why are there so few high net-worth individuals in the North East, investing in start-ups here?"
Chris related his experiences of accessing funding, both as a start-up and as an established company.
He said: "Very early stage investment is where we have a problem, and that's where the innovation is.
"We need investors with an appetite to roll the dice and invest in a handful of businesses, and maybe see ten of them fail but two or three go on to great things."
Dawn agreed a lot more venture capitalists and private equity firms were making moves in the region, not just from London but also Scottish fund managers looking south, but she added there were some North East firms reluctant to look for funding outside the area.
She said: "Sometimes you just need to look outside your geographic boundaries to find the right fit for your company.
"There is still a resistance in some quarters to taking on investment that means giving away part of the company, rather than selling the assets that you've worked really hard to build.
"We can't just shrug and say, 'we haven't got the funding here', sometimes you need to work hard to look it out."
Paul echoed Dawn's comments, noting a reticence among North East-based clients to look nationally and internationally for sources of capital.
He added: "It stems from a positive thing, that the ecosystem here is so strong that they look for funding within that same ecosystem, from someone who understands them and is local.
"But it is holding people back.
"There's definitely scope for businesses to take the leap and look further afield."
FEARS OF A LOOMING RECESSION ARE GROWING – KEY PLAYERS IN THE TECH SECTOR INTERNATIONALLY ARE MAKING JOB CUTS AND BELTS ARE BEING TIGHTENED ACROSS THE BOARD. WHERE DOES THE FRAGILE ECONOMIC LANDSCAPE LEAVE THE NORTH EAST TECH SECTOR, AND WHAT DO THE NEXT FIVE YEARS HOLD?
The panel acknowledged that people are nervous, but argued where there are headwinds, there are also tailwinds.
Clare said the tech sector was seeing lots of layoffs globally, as companies take time after the impact of COVID-19 to reassess their respective workforces.
She added: "Tech's not going away. If you look at layoffs, that just brings more questions around asset management and cybersecurity.
"Tech is just going to keep advancing. Whatever the challenge, there's always opportunity."
Dawn gave a positive assessment of the outlook for the tech sector in the North East, pointing out a lot of successful tech companies were born during the worst of a recession.
She added: "The key thing is that the North East is really trendy at the minute – we've got a spotlight on us because of the investment in Newcastle United, which heralds further investment into infrastructure.
"What it's done is accelerate something that possibly would have happened organically.
"I think we are on the cusp of opportunity, and it's up to us whether we take that challenge."
Paul sounded a note of caution.
He added: "I'm a little bit nervous about the next 12 to 18 months, but I'm certainly not panicking because the tech sector in the North East has reached a point where there's still growth to be had and its roots are pretty strong; we can weather a bit of rain and wind.
"In the medium to long-term, I'm very optimistic, because the fundamental pieces of the puzzle are here.
"They are going to continue to make us a very attractive proposition to investors."
DIGITAL FOR GOOD
Panel discussion chaired by Steven Hugill, editor of North East Times Magazine
'DIGITAL FOR GOOD' IS SIMULTANEOUSLY BOTH A SIMPLE AND FIENDISHLY DIFFICULT CONCEPT – WHAT DOES IT MEAN? WHY IS IT IMPORTANT? AND WHAT DOES IT MEAN FOR OUR REGION?
Sometimes, the simplest questions can be the most difficult to answer, and the panel approached the idea of digital for good from a number of different angles.
Nic Palmarini, director of the National Innovation Centre for Ageing, noted that so much of our lives has become bound up in digital, and so much of our data handed over digitally in the last 15 years, that it has become more important than ever to care about how we approach such things.
He said: "We need to ask the people, 'what is good?'
"We must think about where the good is in the data we are holding, and not go beyond certain boundaries.
"I think we need to understand what really matters to us; we need to define what is good and what is bad in the use of data."
Rachel Pattinson, CDT manager at Open Lab in the School of Computing at Newcastle University, turned the discussion to the notion of digital civics.
She said: "It starts with people.
"Open Lab has been researching for the last ten years about how tech can support community engagement and citizen empowerment.
"Education, health, environmental sustainability, local democracy – we have to look at them all collaboratively with partners, with industry, councils and the voluntary sectors.
"We've got a really thriving charity sector in the North East, and they've got so much expertise on how we can do great work in our communities; it's something the tech sector can really work on.
"You also can't have digital for good without inclusivity.
"How do you bring those voices into the discussion, because through that we'll make better tech."
For Dan Moffatt, chief technology officer at onHand, which operates an ESG tool for businesses to link with the voluntary sector, the issue was a little more straightforward.
He said: "For us, our definition is anything that can benefit society or an individual.
"The technology has to be accessible to them and easy to use."
Discussion also turned to the issues around cybersecurity and 'bad actors' actively choosing to use digital and data for negative means.
Phil Jackman, director of CyberNorth, said: "We talk about digital responsibility.
"The aim is to use the skills we've got to do good things, but that's an ethical minefield.
"One person's good is another person's evil.
"In cybersecurity, it takes the exact same set of skills to attack something as it does to defend it. Digital for good? Define good."
Sarah Daun, a partner in the digital team at Womble Bond Dickinson, pointed out that the very different approaches to the question taken by her fellow panellists showed how the issue was subjective.
She added: "The crux of it is the use of data and technology to address whatever the particular problem of the day is, whether that's an ageing population or climate change.
"I think of it in quite broad terms, there are obvious charitable applications, but there are more subtle applications too – if you use tech in a factory to make it more efficient and therefore use less energy, then there's an impact from a climate change perspective.
"It's a broad church and people are often using tech, digital and data without realising they're using it for good."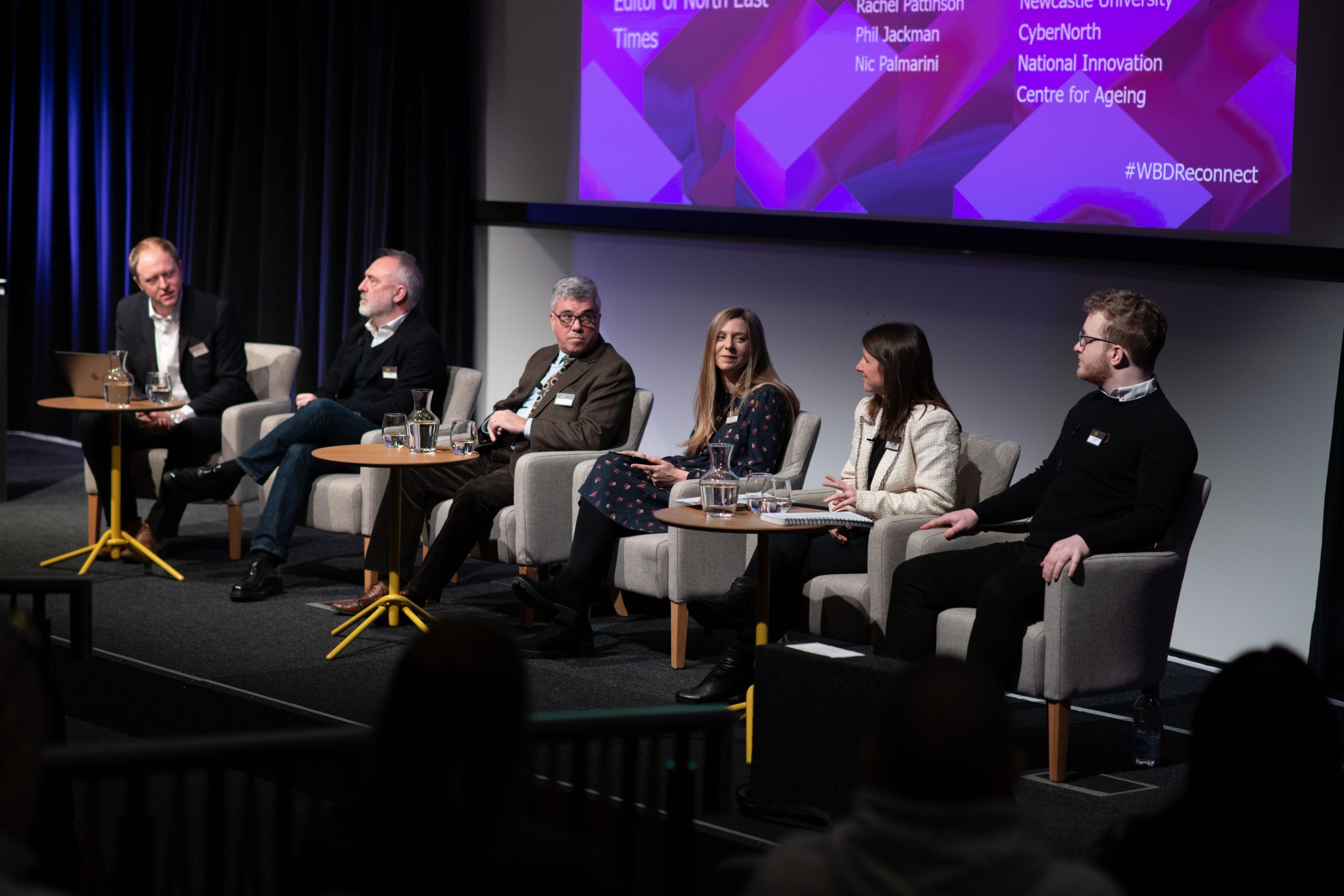 HEALTHCARE AND WELLBEING IS A KEY AREA FOR THE TECH SECTOR IN THE NORTH EAST – WHY IS OUR REGION AHEAD OF THE CURVE IN THIS SPACE?
Nic gave a heartfelt response to the question of what makes the North East so good at health and wellbeing-focused tech – "it's because we care".
He added: "Sometimes, the advantages and disadvantages we have in the balance are what make us what we are.
"In some areas, the north faces far more health inequalities, more than other regions.
"We have the power to lead the way of approaching the future in a way that is ours."
Rachel was asked to explain more about the work of Open Lab, which is focused on people-centred tech.
Open Lab's work has included immersive experiences for people with dementia, augmented reality for surgeons preparing for procedures, and wearables for monitoring long-term health conditions like Parkinson's disease.
She added: "We're trying to bring people working in the health sector and the tech sector together more, because we feel there could be more joined-up working.
"The North East is a really important place to do that kind of work because of the health outcomes and the health inequalities here.
"When you look at the wider ecosystem, we have two world-leading hospitals doing research and a thriving tech sector looking at medical issues – it's an exciting place to do this kind of work right now."
IS THERE A DANGER IN RELYING TOO MUCH ON TECH GOING FORWARD, IN HEALTHCARE AND MORE WIDELY?
Asked if there was a balance to be found, Phil said: "You can never be over-reliant on technology.
"Our caveman cousins developed a hand axe – that was technology they used to clear land and grow food.
"Modern tech is exactly the same; we use tech live our lives.
"One thing I have learned over the years is that technology will always be used for purposes that wasn't intended.
"And I would also argue there is no such thing as artificial intelligence (AI); it's just applied human intelligence.
"The people who write the programmes build in their unconscious biases and that's a real danger when it comes to tech.
"We're building into the tech our own thoughts and biases, and that's why such a diverse tech sector is vital."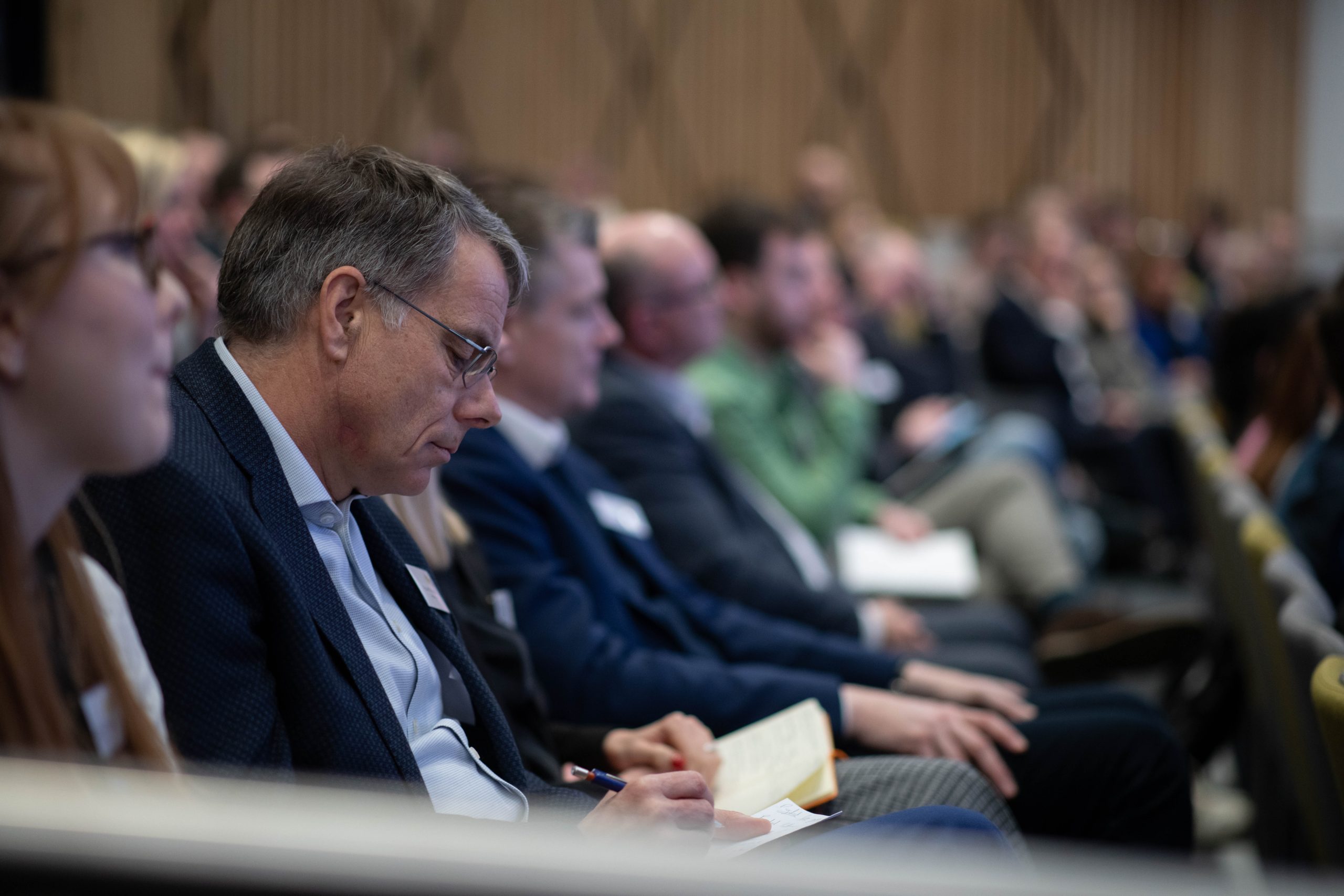 IF THE FUTURE IS RELIANT ON TECHNOLOGY, HOW PREPARED ARE OTHER INDUSTRY SECTORS FOR THE DIGITAL TRANSFORMATION? AND HOW MOBILISED FOR THE FUTURE ARE NORTH EAST FIRMS?
Construction, manufacturing, retail, hospitality, healthcare – every business relies on tech to some extent.
Sarah warned her work within the manufacturing sector had shown a great divergence between those embracing a tech-led future and those simply not responding quickly enough.
She said: "Anyone who has worked in the manufacturing sector in the last ten years will have heard about Industry 4.0, which is all about driving efficiencies through tech and creating smart factories.
"But what we're seeing on the ground is a real divergence in the adoption of this tech.
"The automotive sector is probably in a good position, but the chemical process sector has been a bit slower in adopting tech.
"There's a few reasons. Procurement teams are more frequently purchasing equipment, raw materials and not technology, and there's cost and questions around whether it is worth the capital investment?
"There are also challenges of retrofitting old kit with new technology.
"There's a real hearts and minds piece of work, and a need for cross-sector knowledge sharing.
"Firms that have gone ahead can debunk the myths and help those lagging behind to see the benefits."
Phil agreed there was some reticence and identified that for some firms operating stand-alone systems, there was a fear of opening them up to threats.
But he added: "Whether they like it or not, all businesses are digital now.
"A coffee stall with a card machine is digital."
Nic sounded a word of caution on bringing in tech as the only way to take a business forward, arguing a strong and effective corporate culture was the best way to see results.
He said: "No technology can help you totally run an organisation if you don't have a corporate culture.
"Without trust between team members, you don't go anywhere.
"Sometimes, when you are searching for innovation, it is not easy at all; you need everyone pulling in the same direction."
LOOKING TO THE FUTURE, WHERE DO YOU THINK DIGITAL COULD BE USED TO ACCELERATE GROWTH OR HELP MAKE SOCIETAL CHANGE FOR THE BETTER?
Dan had two areas of focus in his response – automation and public services.
He said: "Automation for charities is important – an automated system that can take over a lot of the time-consuming paperwork would free them up to do better things.
"And in terms of the public sector – the fire and police services, even the postal service – there's an opportunity to do good there. They are connected to people across society in the work they already do." Sarah focused her response on the clean growth agenda in the region, with hydrogen and lithium battery producers investing in new, or expanded, operations in the North East.
She said: "All of those businesses are going to need technology to be successful, so I think there's a real opportunity there.
"Also, there are opportunities to help manufacturers run cleaner businesses and hit their climate change targets.
"We've got fabulous businesses that are doing work that can support sectors in that area, and that can be massive for us as a region."
Finally, Nic was asked for his view on how tech will play its part in the future.
"Everything is connected," he said.
"But we don't leverage it.
"We have data and tech, which we didn't have ten years ago.
"If we are wise, and we pull together, we can be the leaders in driving forward innovation and tech for good.
"We can lead the discussion."
For more digital and technology-related content and events, visit www.womblebonddickinson.com/reconnect
#WBDReconnect