Business & Economy
Q&A: Haines Watts and Streetwise
Haines Watts has partnered with Streetwise Young People's Project to support young people across the North East with their employability skills, following a vote which crowned Streetwise as their charity of the year. We speak to Donna Bulmer, managing partner at Haines Watts, and Mandy Coppin, chief executive officer at Streetwise
Who does Streetwise support, and how?
Mandy Coppin: Launched in September 1991, we provide free and confidential advice, counselling, sexual health and support services for people aged 11 to 25 years in an informal and non-judgemental environment. With a team of dedicated youth workers, qualified counsellors and skilled mental health support workers, we assist young people from a range of backgrounds to inspire and empower them to make informed choices that will enhance their personal, social and emotional development, while equipping them with future skills.
Why should the North East business community support local organisations?
Mandy: We have some amazing companies in the North East but so often they look to support national charities. We would urge them to be mindful of what's happening in their local community – because the young people we often support are their future workers and will be amazing in these companies. It's so easy to judge young people who are going through such upheaval and trauma and to write them off, but with the right support at the right time, they can realise their potential and achieve the things that other people say they can't.
Tell us about your partnership with Streetwise?
Donna Bulmer: Streetwise provide invaluable physical and mental health support for young people across our region and we're all really looking forward to getting involved. We are aware of the contribution that these funds will make to support the core funding of the organisation to deliver the valuable to support to young people that they do. The team have already started their fundraising efforts and will be getting involved in mentoring programmes, CV and interview preparation workshops and other volunteering opportunities with Streetwise.
Why does the team commit to supporting a charity partner every year?
Donna: As a local North East business, it's really important that we're not only connected to the business community but the wider community too. Partnering with a charity each year reminds us of some of the broader issues our region face. It gives our team the opportunity to volunteer their time and give back.
What does the support mean to the charity?
Mandy: This is a great honour for us at Streetwise, especially as smaller charities like Streetwise often get overlooked for the larger national charities. To be championed and acknowledged by such a prestigious and highly recognised firm, is both overwhelming and humbling for us, and we will do everything possible to make the most of this wonderful opportunity.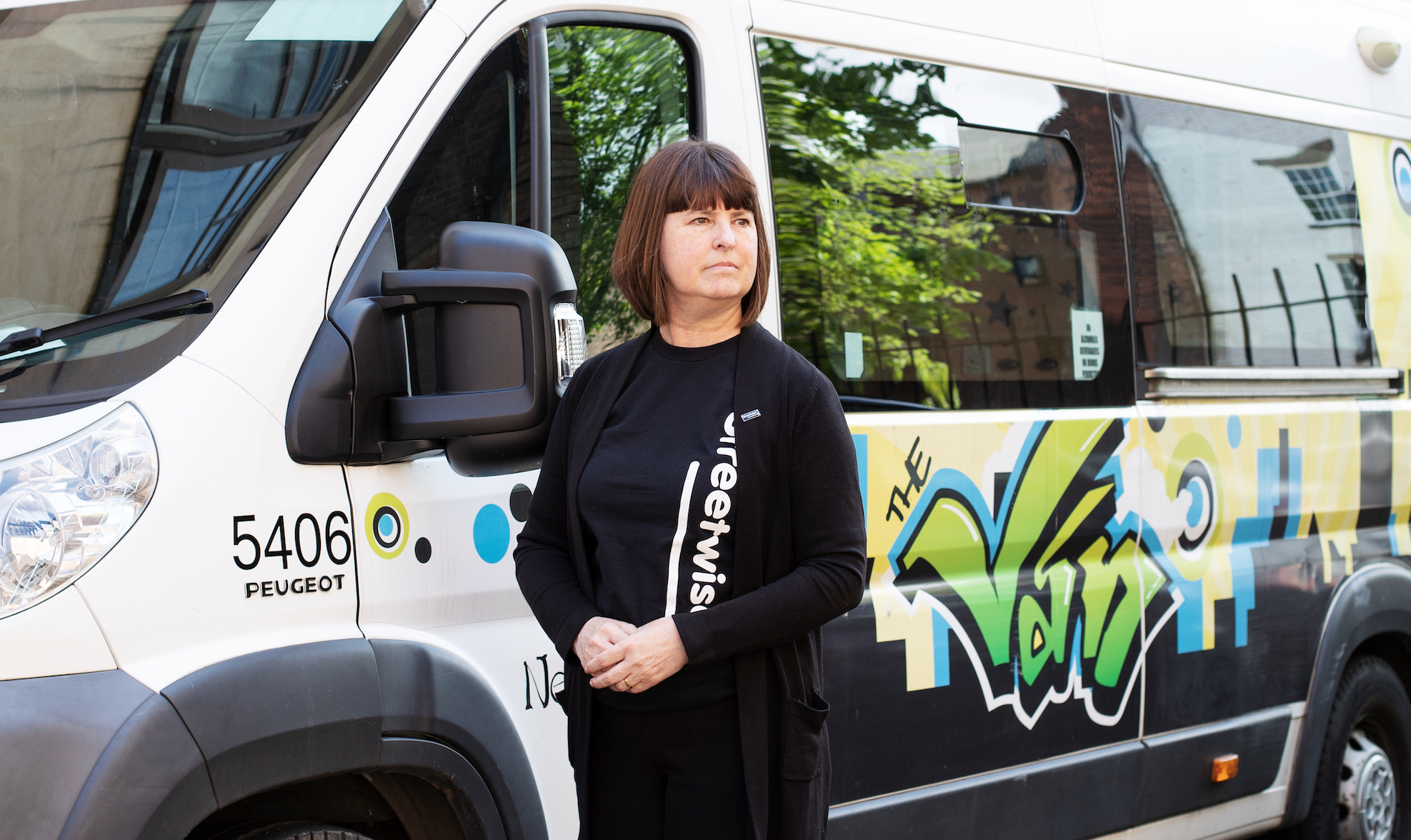 Streetwise
www.streetwisenorth.org.uk
@streetwisenorth
Haines Watts
www.hwca.com
@haineswatts