Business & Economy
Record-holding rower Phil Kite dips oar into gin market with Adventurers Drinks Company
A voyager and world record holder has launched a gin firm that celebrates his taste for exploration.
Ocean rower Phil Kite has founded Adventurers Drinks Company.
Its range includes Rowers Gin and Peak Baggers Gin, which capture his love of rowing and the outdoors.
The business was established after Phil picked up an oar following a chance conversation with a Tyne rower over his garden fence.
Their chat led to Phil – whose CV includes many years managing successful heavy engineering businesses – to row on the Tyne and Thames, progressing to the British Coastal Rowing Championships.
He then took part in a row across the Atlantic, in the process setting a world record time as part of a mixed four crew, and is due to take part in a second Atlantic row, the 3000-mile Talisker Whisky Atlantic Challenge, later this year.
It was while tackling a shortfall in funding for an expedition that Phil recognised the historical connection between adventuring and drinks companies.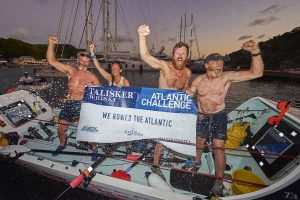 The expedition team had set about marketing a themed gin as a way of raising funds, and Phil saw firsthand how well customers responded to the gin's back story and the excitement surrounding the expedition.
At that point, the idea for Adventurers Drinks Company was born.
Rowers Gin was inspired by his love of rowing and the people he has met along the way.
It has been created on the classical foundations of juniper and coriander, together with angelica and citrus, and reflects its rowing backstory with meadowsweet, rock samphire and sugar kelp, which are all found on riverbanks, coasts and seas.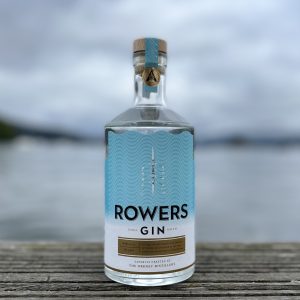 Peak Baggers Gin was inspired by Phil's friend Claire Hughes, who, at 14, switched from a stroppy disinterested teenager to venturing up her first mountain, via a heady scrambled route, with her dad, and never looked back.
She has spent her life outside of work walking, climbing, cycling, wild camping, swimming, sea kayaking, paddle boarding and enjoying snow sports, as well as river and ocean rowing.
Peak Baggers Gin is inspired not just by Claire's love of the outdoors, but by her determination to challenge herself and champion equality through mixed gender teamwork.
For more information, visit www.adventurersdrinks.co.uk