Business
Report: Raising a glass to a changing landscape
A taste of things to come
The last two years for the drinks industry have been as mixed as a cocktail night in a Quayside bar. Uncertainty, lost sales, halted production lines and months without reliable trade – all thanks to closures of pubs, bars and restaurants – was met by a corresponding boom in online trade, as an abundance of new products, experimental flavours and start-up distilleries entered the market.
But there are clear signs of a recovery, and indications that big and small businesses in the sector are ready to put the pandemic behind them. Beer sales are up – an estimated 1.1 billion more pints were sold in 2021 than in 2020, according to research by UHY Hacker Young.
Global exports of Scotch whisky have risen too. They might not have reached pre-pandemic levels yet, but they still grew to £4.51 billion during 2021, the Scotch Whisky Association announced last month, with demand across the US and EU matched by clamour in emerging markets such as India, Brazil and China.
Gin remains the number one spirit in the UK, according to a recent CGA report, however, volume dropped by 28 per cent in the 12 months up to October 2021, though the decline is likely to be temporary as the hospitality sector continues to reopen.
Much will depend on how our drinking habits have changed – and whether gin fatigue has set in – but there has been a rapid growth of gin sales elsewhere around the world, which bodes well for future exports.
And the number of UK gin distilleries grew by 110 last year, meaning there are now 820, including 730 micro distilleries with less than ten employees, who make up 90 per cent of the nation's producers, according to the Office for National Statistics.
These businesses are the beating heart of Britain's drinks industry, and many have also found new ways to tackle the challenges ahead. And, as Colin Young discovers, the North East is leading the way in finding alternatives to generate interest and income, as well as sensational tastes.
As the UK's alcoholic drinks sector continues to evolve, with more enthusiasts shunning the homogeneity of larger brands for the inimitability of start-up ventures, Colin Young takes a look at the picture in the North East, where he discovers operators delighting consumers' palates with new tastes.
Something new and exciting is stirring in the woods around Wooler. A new whisky, made from pure Cheviot water, is being created in a re-built Great Hall on the site of a seventh century palace which attracted Anglo Saxon kings and queens from across the world to Northumberland, with the intention of putting the tiny village firmly on the world booze map.
The new Ad Gefrin whisky will be the first Northumbrian English single malt whisky to hit our shelves and tastebuds; sourced and pumped from 200 metres beneath the distillery, and made using barley from nearby farms. But there is so much more to Ad Gefrin – which means 'the hill of goats'.
Co-founders Alan and Eileen Ferguson have even gone beyond the norm of a distillery tour and tasting room; inspiring an imaginative space in a stunning landscape, where the future meets the past, embracing its history and paying homage to the land their family have been cultivating for four generations.
More than 50 years ago, archaeologists unearthed the Royal Palace at Yeavering, just outside Wooler, finding a major complex of buildings including the Royal Quarters, the Great Hall, kitchens and a weaving shed, and a unique wooden grandstand, which is now under the guardianship of the Gefrin Trust.
By the autumn, the Ad Gefrin Visitor Experience and Distillery will be open to the public and thanks to cutting-edge immersive AV technology, the royal court of King Edwin of Northumbria and his successors will be brought back to life, complete with archaeologically-important artefacts from the original site and others borrowed from leading international museums and collections.
The £12 million project is already causing a stir worldwide, having recently been listed among the ten most anticipated museum openings by The Smithsonian Magazine, the official journal of The Smithsonian Museum in Washington DC.
Alan says: "Ad Gefrin is a genuine regeneration effort; a catalyst for positive change that aims to revitalize the local community and put Wooler on the map.
"This personal multi-million-pound investment is born out of a desire to give something back and to create a lasting legacy for the people of North Northumberland."
The venture has attracted additional support from local and national government, with £3 million coming from the Borderlands Inclusive Growth Deal,
£1 million North East Rural Growth Network SEIF funding through the North East Local Enterprise Partnership, and £600,000 through Northumberland County Council.
Alan adds: "We have been genuinely overwhelmed by the support, and the way people have bought into our vision.
"The encouragement and good will of the local community has been unwavering, and we won't let them down.
"We have been inundated from the very beginning by people from further afield asking how they could get involved.
"So when we launched our Corenkyn Founders programme, we had investors with connections to the county signing up from as far away as Australia.
"It's not just whisky enthusiasts that want to be part of Ad Gefrin either, but those that are inspired, as we are, by the prospect of creating a catalyst for a new 'golden-age' for Northumbria."
Inevitably, our drinking patterns and choices changed significantly during the health crisis and according to the accountancy group UHY Hacker Young, those indulging at home amid the height of the pandemic replaced beer with wine or spirits.
This resulted in a 13 per cent fall in the amount of beer sold in 2020, while in the same period, wine sales increased to 112 million litres, up from 84 million in 2019, and spirits sales increased to 10.9 million litres from 7.4 million. The shift from beer would appear to be temporary, however.
Last year, spirits sales fell by 12 per cent – equivalent to 1.8 million bottles – and wine sales dropped by three per cent, or 5.2 million bottles, compared with 2020.
According to new forecasts from global drinks analysts IWSR, global beverage alcohol consumption is already showing positive signs of recovery, and is projected to grow to return to pre-COVID-19 levels, increasing through to 2025.
That recovery will be boosted by the industry keeping up with the momentum of e-commerce and ready-to-drink products, which have increased significantly over the last two years, thanks to the at-home drinking culture.
The two fastest-growing categories, according to IWSR forecasts, are no-alcohol spirits and the ready-to-drinks.
Total beverage alcohol volume decreased by 6.2 per cent globally in 2020, which was less than previously forecast, thanks mainly to the acceleration of e-commerce, which generated more than $20 billion in the US alone in 2020 – up nearly 50 per cent on the previous year.
This is one reason why experts expect the robust UK gin distilleries to recover this year, after an alarming slump for the first time in more than a decade, and the continued emergence of micro-distilleries across the country is an indication it is ready to expand on successes in the online sales many made during lockdown periods.
And it cannot be overlooked that hundreds of distillers and producers have taken that time to hone their craft with the realisation, as their businesses and ideas develop, that quality and provenance is key.
They include Tin of Sardines, which is set to complement what it says is the world's smallest gin bar on Durham City's Elvet Bridge, with a new site in a former toilet block on Sunderland's Roker seafront.
Co-founder Ben Davis says: "As someone born and bred in Sunderland, and as a family embedded in the region's hospitality industry for decades, this was an opportunity we couldn't miss out on.
"Our success has been built upon providing a quaint, relaxed atmosphere, where people can meet, eat and drink away from the hustle and bustle – and there aren't many sites in the North East that come close to this aesthetically."
Staying on Wearside, and independent brewer Vaux, which revived the famous city name following its previous incumbent's demise, last month put pen to paper on its own deal to transform a Roker beachfront building.
The company, led by Michael Thompson and Steven Smith, has permission to turn a Victorian shelter on Marine Walk into a bar capable of hosting up to 100 people.
"The new space won't be just a Vaux bar; it will be more of a beachfront bar and kitchen," says Steven.
"It'll be a space to relax in after a long week with good craft beer, good food and good wine."
But it isn't just new drinks and venues where the next generation of producers are making their mark.
During the height of the pandemic, businesses played their part in helping the UK battle COVID-19 – none more so than WL Distillery.
Scott Wilson-Laing launched the business in Houghton-le-Spring in December 2019, but was forced to pause production on his locally-inspired 1st Edition gin three months later thanks to COVID-19.
As well as experimenting with new flavours to add to the range when production re-started in August 2020, Scott, who studied niche local drinks across Europe before hand-picking local botanicals to make his North East-inspired gin, also put his time to good use.
Scott, who learned at Brewlab, in Sunderland, before launching WL Distillery, switched production from gin to hand sanitisers at the height of the crisis, and thousands of bottles were distributed to organisations across the North East including foodbanks, Grace House, Sunderland Samaritans, local schools and NHS staff.
A sample of the hand sanitiser and the equipment the company used has been acquired by the Science Museum Group for its COVID-19 Collecting Project, joining other historic items in the collection, which will provide insights into the medical and scientific advancements of the last two years.
Scott – whose company's products also include a watermelon and liquorice creation under the Wilson's Gin Club name – says: "It's such a great feeling that a national institution would want to archive the equipment and sanitiser products from WL Distillery.
"I'm glad we were able to support a number of local charities and individuals who were in need of sanitiser at the height of the lockdown and that we made the decision to temporarily halt production.
"With my history background, I know how important it is to keep artefacts for the future, and as I reflect on visiting the Science Museum recently, it's really humbling to think that years down the line, when COVID-19 is being discussed and studied, that future generations will be interacting with something I had a hand in producing."

Alan Ferguson
Co-founder – Ad Gefrin Visitor Experience and Whisky Distillery
"Ad Gefrin is a genuine regeneration effort; a catalyst for positive change that aims to revitalize the local community and put Wooler on the map."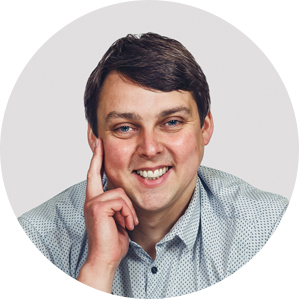 Scott Wilson-Laing
Founder – WL Distillery
"It's really humbling to think that years down the line, when COVID-19 is being discussed and studied, that future generations will be interacting with something I had a hand in producing."