Business & Economy
The Last Word: John Reece
Closing this month's issue of North East Times Magazine, engineer and entrepreneur John Reece reflects on the start of a new era for two of his businesses – Pearson Engineering and Responsive Engineering – following their multi-million-pound sale to global defence giant Rafael Advanced Defence Systems.
What does the deal mean for Pearson Engineering, Responsive Engineering and North East manufacturing?
Rafael Advanced Defense Systems Ltd is a global player in the defence sector.
Combining the skills of all the teams to establish Rafael's UK headquarters in Newcastle will cement the future of Pearson and Responsive, the Armstrong Works and innovative engineering in the North East.
Rafael is committed to enhancing and expanding Pearson's manufacturing capabilities in the UK, strengthening its UK supply chain to better support customers, especially the Ministry of Defence and British Armed Forces.
Pearson and Responsive will continue to operate under their own brands and serve their existing markets while benefiting from Rafael's global footprint and links to their network of more than 8000 employees and 30 subsidiaries worldwide.
It will create more jobs and generate exciting career opportunities within both companies.
Pearson Engineering has been your family's business for many years. How exciting is it for the company – and Responsive – to be embarking on a new chapter?
Pearson Engineering has been in the Reece family for 40 years.
Its counter-mine and counter-IED defence equipment has helped save lives in conflict zones around the world, including Kuwait, Iraq and Afghanistan.
Reece Group's vision was to bring together a family of engineering companies, which would develop ground-breaking products, increase sales and expand into defence manufacturing and other sectors.
With the acquisition of Responsive Engineering, we were able to do just that.
To accommodate our growth, we purchased the iconic Armstrong Works, investing £20 million in transforming it into a world-class facility with the capability to support major manufacturing programmes and continuing that long and proud history of defence manufacturing on Tyneside.
In order to take the companies to the next stage in their journey, they need a new partner, and we believe they have it in Rafael.
You've built up a number of successful engineering businesses during your career. What are some of the lessons you've learned?
You need innovative products that solve real-life problems, so always think about your customers.
You also need talented, empowered people to design and build them, so invest in your teams.
If you see an opportunity, even if it looks small, seize it, develop it and do a good job – sometimes it will turn into something bigger than you may have thought.
Never rest on your laurels. Even if you have a successful product, always be thinking about how you can improve it – and make sure you do it before someone else does.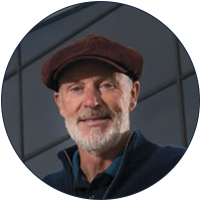 www.pearson-eng.com
www.responsive-engineering.com