Business & Economy
UK still has 'shot at redemption' to level up economy – but action must start now, warns CBI
Delivering economic growth in every place in the UK will be the determining factor in the success or failure of the Government's 'levelling-up' agenda, a business organisation has warned.
And the route to achieving that will be by creating – or building on – clusters of economic activity in different parts of the country.
That's what Tony Danker, CBI director-general, will say today (Monday, November 22) in a speech to a business audience at the Port of Tyne that will kick off the organisation's three-day annual conference.
This year's event is taking place over eight locations across the country, with Tony primed to say, "growth in turn provides better paid jobs, skilled work, firm-level success and creates the kind of virtuous circle that helps a place to prosper".
He will argue the country has had to live with the consequences of "offering little more than benign neglect for what got left behind as we chased an economic policy that was ambivalent about levelling down".
He will go on to say that neither the Government nor business can solve this alone and requires partnership to make it reality.
The CBI has identified four key elements that are required to lift productivity in a given place and allow more areas to prosper: 
high-value sectors
high-value firms
high-value skills
higher business investment
Tony will also use his speech to announce the creation of the CBI Centre for Thriving Regions, to act as a vehicle for the private sector to engage in 'genuine economic placemaking'.
It will:
launch two demonstrator pilots to build on the economic cluster model
write a 'levelling-up' playbook to serve as the 'go-to bible' for how to get high quality industries, firms and jobs in all regions of the UK
install a new director and be staffed from all nations and regions of the UK, drawing on the input and ideas of the CBI's 800-strong regional council network.
Tony says: "The 'levelling-up' agenda is one we share wholeheartedly with the Government.
"Ultimately, what the UK needs to level up is economic growth in every place.
"But the truth is that the UK has suffered from de-industrialisation.
"Since the 1980s, we let old industries die – it was an economic policy that was ambivalent about levelling down; too relaxed about a brain drain, about wages higher on average in the South than the North, about multi-national corporations located overwhelmingly in the South East.
"We've spent the past decades living with these consequences.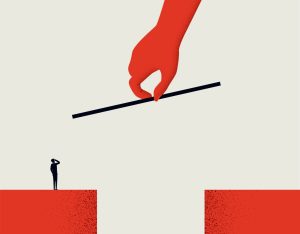 "But now, we've got a shot at redemption, a chance to regenerate with nascent industries – such as biotech, space, and cybersecurity – emerging in all parts of the country.
On high-value sectors, Tony will say: "There is a clear correlation between high-productivity sectors in a place and the economic outcomes for local people.
"The truth is, though, that in too many sectors, the UK now feels like a branch line economy.
"Instead, what we want is an economy of many hubs.
"That means using all parts of the country to their full potential.
"In a multi-hub economy, clean energy headquarters in the North East call up Edinburgh and London to arrange finance. And London companies call up Yorkshire, Ballymena and Falkirk for green buses."
On high-value firms, he will say: "We know the transformational impact a successful company can have on the local people and communities that surround it.
"A local start-up made good; a 'relocator' that plants new seeds; an overseas investor which commits to Britain; or a UK firm that has been a regional leader for decades.
"High-value firms are the job-creators, the skills-builders, the innovators – a catalyst for growth in our local economies."
On high-level skills, Tony will say: "When skills rise, so does economic growth.
"And that golden thread between skills and productivity only becomes more important over time.
"It's an age-old problem, but it's one we must crack if we're to level up".
On higher investment, Tony will add: "When business investment rises in a place, the economic impacts are clear.
"Business investment is something that needs tackling locally, but nationally too. That's about tax and markets, and about regulation too.
"We need UK regulators to pioneer pro-investment and pro-innovation regulation, alongside competition and consumer price.
"That's the way we use post-Brexit freedoms to unlock growth".