Business & Economy
Vision 2031: Building for the future
Putting the blocks in place for growth
Welcome to the latest instalment of VISION 2031, the campaign led by North East Times Magazine that sets a blueprint for how our region can stand at the vanguard of global industrial and economic progress across the next ten years.
Here, in the third high-level roundtable event of the series, individuals from a number of leading organisations, as well as those from partner Northstar Ventures and sponsors Northern Accelerator, EY, Jackson Hogg, Lloyds Banking Group and Weightmans, discuss the changing landscape of the North East, and the importance of maintaining the momentum through fresh investment, skills drives and infrastructure improvements.
THE PANEL INCLUDED:
Dominic Endicott, Director, Northstar Ventures
Mark Bousfield, Sector lead – cities and government, Aviva Capital Partners
Ellen Thinnesen, Chief executive, Education Partnership North East
Aidan Baker, Senior director, BNP Paribas Real Estate
Mark Stamper, Principal innovation and economy manager, North of Tyne Combined Authority
Gary Chapman, Head of North East region and director – industrials and
infrastructure, Lloyds Banking Group
Mark Smith, Tax director, EY Private
Alan Ferguson, Executive chair, Fergusons Transport
Sandra Manson, Senior director, Pegasus Group Chair, Developing Consensus
Paul Wigham, Partner,  Weightmans
John Seager, Director, Broadoak Asset Management
Robin Cordy, Managing director,  NBS
Richard Hogg, Chief executive, Jackson Hogg
Dr Tim Hammond, Director of commercialisation and economic development, Durham University, Project lead, Northern Accelerator
John Duns (chair), Director, North East Times Magazine
Things are changing in the North East.
A £4.2 billion north of the region devolution deal pledging seismic social and economic change, £80 million Government investment zones and a broadcast media renaissance promising thousands of jobs point to an area very much in the throes of transformation.
Add in the continued arrival of digital firms to an already pulsing technology ecosystem, the resurgence of Wearside's commercial and cultural landscape, the decamping of more than 1000 civil servants from London to Darlington, the conversion of Tees Valley steelworks into a global green energy hub and the revival of a Northumberland passenger rail line left dormant since the 1960s, and the positivity is even more overt.
But for all the progress, the North East mustn't – and cannot afford to – become in any way complacent.
Because for all the potential of Westminster's flagship geographical equalising strategy, and the catalysing qualities of significant recent private investment, it remains incumbent on the North East – its people, its businesses and its multifarious organisations – to maintain the momentum.
To do so means opening new avenues towards growth.
But to create such routes, discussed members of the latest VISION 2031 roundtable, requires awareness of – and proactive moves to tackle – numerous challenges, with advances in areas such as skills, transport and housing integral to the region maximising its potential.

WHAT IS THE MOOD ACROSS THE NORTH EAST? HAVE RECENT DEVELOPMENTS AND INVESTMENTS BROUGHT NEWFOUND CONFIDENCE?
For a region that helped build the world, the North East, by the very nature of its unassuming populace, was never one to truly acknowledge, let alone extol, its successes.
However, in a world where political plates are shifting increasingly towards demonstrative devolved change, and where hothouses of digital talent are complementing traditional industrial heritage, there's an altogether new sureness about the place.
Companies are delivering firsts; organisations are filling new commercial spaces – a good number backed by private investment – and the region's university and further education cluster is increasingly nurturing the next generation to suit ever-evolving industry needs.
And Gary Chapman, head of North East region and director – industrials and infrastructure – at Lloyds Banking Group, was quick to highlight the buoyancy.
Citing findings from the lender's latest business confidence barometer, he said: "It feels like we're on a tipping edge of something very exciting.
"There were just under 6000 posts created here last year, which was second only to London.
"And we know there is £60 billion investment going into the North Sea over the next ten years to generate more energy capacity, with huge opportunity to build off that.
"Furthermore, the North East has one of the fastest growing digital markets in the country; its entrepreneurial spirit is very much alive."
Gary was backed by Mark Bousfield, cities and government sector lead at Aviva Capital Partners, who eulogised the potential of the proposed £4.2 billion north of the region devolution deal, which promises funding for areas such as housing, skills and transport.
He said: "The deal was the best in the country until the recent Manchester and West Midlands 2.0 announcements in the Budget.
"And it didn't come from nowhere; it came from excellent civic leadership and the region's universities, and it means the North East is perceived very strongly in the City."
The pair found support from Paul Wigham, partner at Newcastle-based law firm Weightmans, who pinpointed the ever-growing constellation of legal and financial operations carrying a North East postcode.
Citing the growth of global law companies counting Newcastle in their portfolio, such as Norton Rose Fulbright and Clifford Chance, he said: "You can often judge the health of an economy by the professional services around it.
"A lot of organisations have set up in the North East over the last ten to 15 years, and they are employing hundreds of people and creating a pipeline for other firms across the region.
"And it hasn't happened on thin air; it has happened because there are a lot of things going on."
The increased activity – and associated confidence – was referenced too by Alan Ferguson, co-founder of the £16 million Ad Gefrin Anglo-Saxon museum and whisky distillery in Wooler, Northumberland, which is primed to deliver great economic impetus to the region's northernmost county.
And Alan, who is also executive chair at Cramlington-headquartered family haulage firm Fergusons Transport, said the development – backed financially by the Borderlands Inclusive Growth Deal, North East Local Enterprise Partnership and Northumberland County Council – intends to maintain the region's feel-good factor.
He said: "It is creating 50 full-time equivalent jobs, and will create too a sense of hope for youngsters coming through.
"That is one of our big aims with Ad Gefrin – we want to empower young people."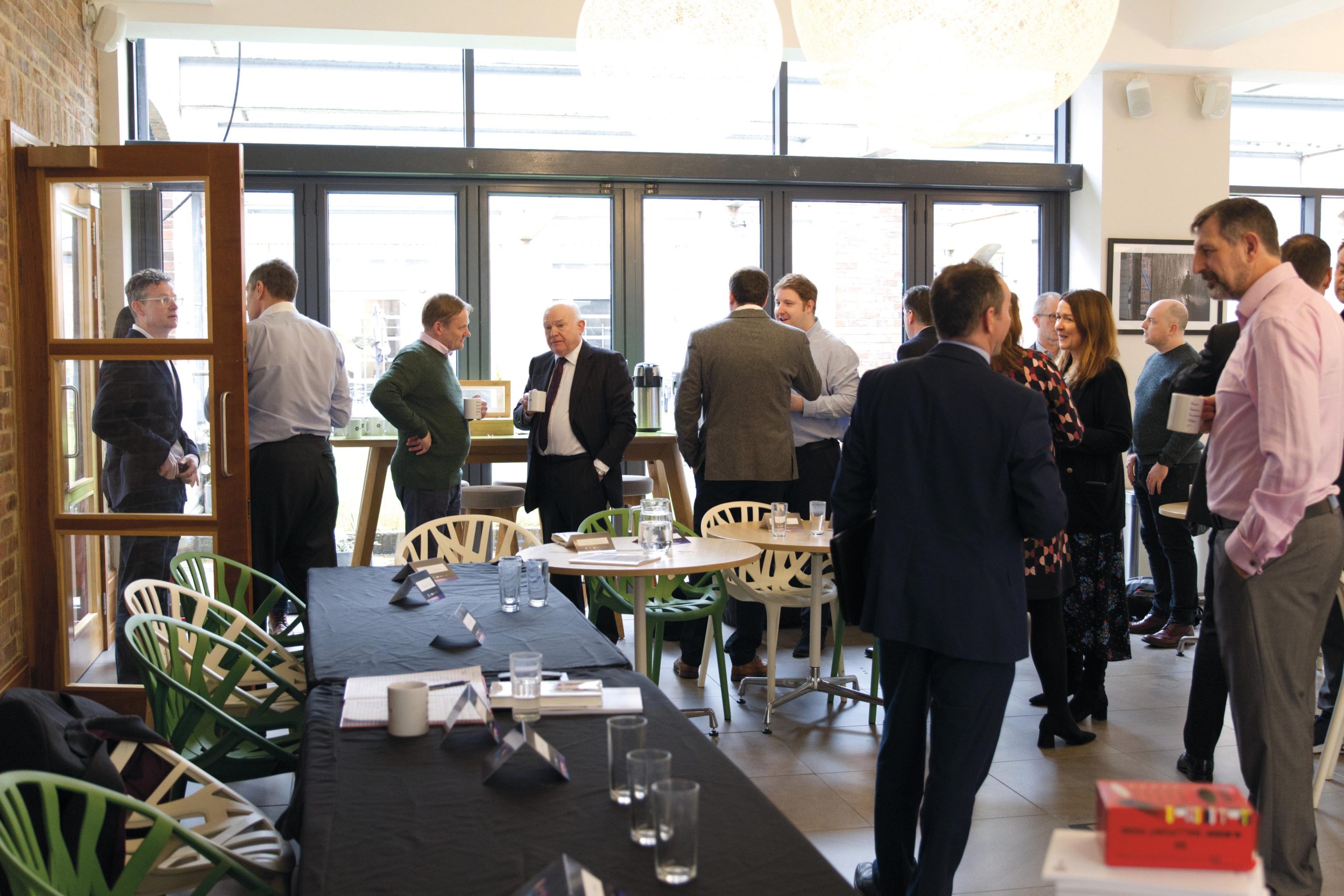 TO MAINTAIN SUCH CONFIDENCE, THE REGION NEEDS A CONTINUED PIPELINE OF TALENT. IS ENOUGH BEING DONE, HOWEVER, TO ENSURE ORGANISATIONS HAVE ACCESS TO THE WORKERS OF TOMORROW?
Where once the region's employment landscape was chaptered by images of cradle-to-grave pitmen and generations of shipbuilders, today the story is altogether different.
With regression of heavy industry having run parallel to digital, technological and healthcare proliferation, the area now demands a wider spectrum of talent.
And in a world of increased sustainability, it also needs staff sufficiently cognisant of the climate change emergency.
One endeavour promising to provide such, said Ellen Thinnesen, chief executive at Education Partnership North East (EPNE), is the organisation's new Ashington campus.
Designed alongside the Department for Education and primed to open on Wansbeck Business Park in 2025, Ellen said the technical and academic training college will tailor students to specific industry requirements across a raft of disciplines.
She also revealed it will function in a 'gen-zero' manner, with its focus on carbon neutrality throughout construction and operation set to act as a blueprint for future such buildings nationally.
"This will be the first pathfinder college in England," said Ellen, revealing the campus will also include a centre to provide young people with mental, emotional and social support.
She added: "It will be manufactured and operated as close to net-zero as possible and will integrate some really exciting innovations around bio and human connectivity while delivering teaching across areas such as engineering and manufacturing, green transport and healthcare, the latter through a simulated hospital ward."
Ellen spotlighted further work by EPNE to boost the region's skills pool, this time as part of the Riverside Sunderland scheme, which includes the Legal & General-backed Maker and Faber offices, as well as homes and cultural hubs on land once used by beer maker Vaux.
Having again worked with the Government and local authority bosses, EPNE is spearheading creation of the £15 million Housing Innovation and Construction Skills Academy (HICSA).
Operated by Sunderland College, Ellen said it will play a crucial role in future developments across the city, by acting as a training gateway for modern methods of construction and retrofitting.
She said: "HICSA highlights a desire to better reconfigure the infrastructure, systems and strategies that need to co-exist to solve problems, both economically and in terms of skills.
"The academy is recognition that construction is very much an enabling sector to everything else that needs to happen as part of prosperous communities.
"We've worked the pipeline of skills and apprenticeships into the city's economic masterplan, so as the city invests in housing or other facilities, there will be manufacture of materials in the academy that will go out to the surrounding area.
"It's that kind of strategic reconfiguration of development that is a powerful solution to accelerating growth and increasing productivity."
Away from sustainable bricks and mortar, John Seager, director at Broadoak Asset Management, pointed to the cultural sector.
Citing Broadoak's support for Newcastle-based charity New Writing North – a centre of excellence for creative writing and reading alongside Northumbria University – to expand to a larger city base, John said culture was a significant piece in the region's growth jigsaw.
He said: "New Writing North does a lot of work with youths and schoolchildren to encourage communication and enhance literacy levels.
"That is really important because it increases people's life chances."
Touching on the region's professional services industry, Mark Smith, a tax director at Newcastle-based EY Private, reiterated the ongoing growth of the sector, but suggested leaders could be more vocal about its opportunities.
He added: "As a company, we now have around 1250 people in the North East, but we perhaps don't shout about it as much as we should."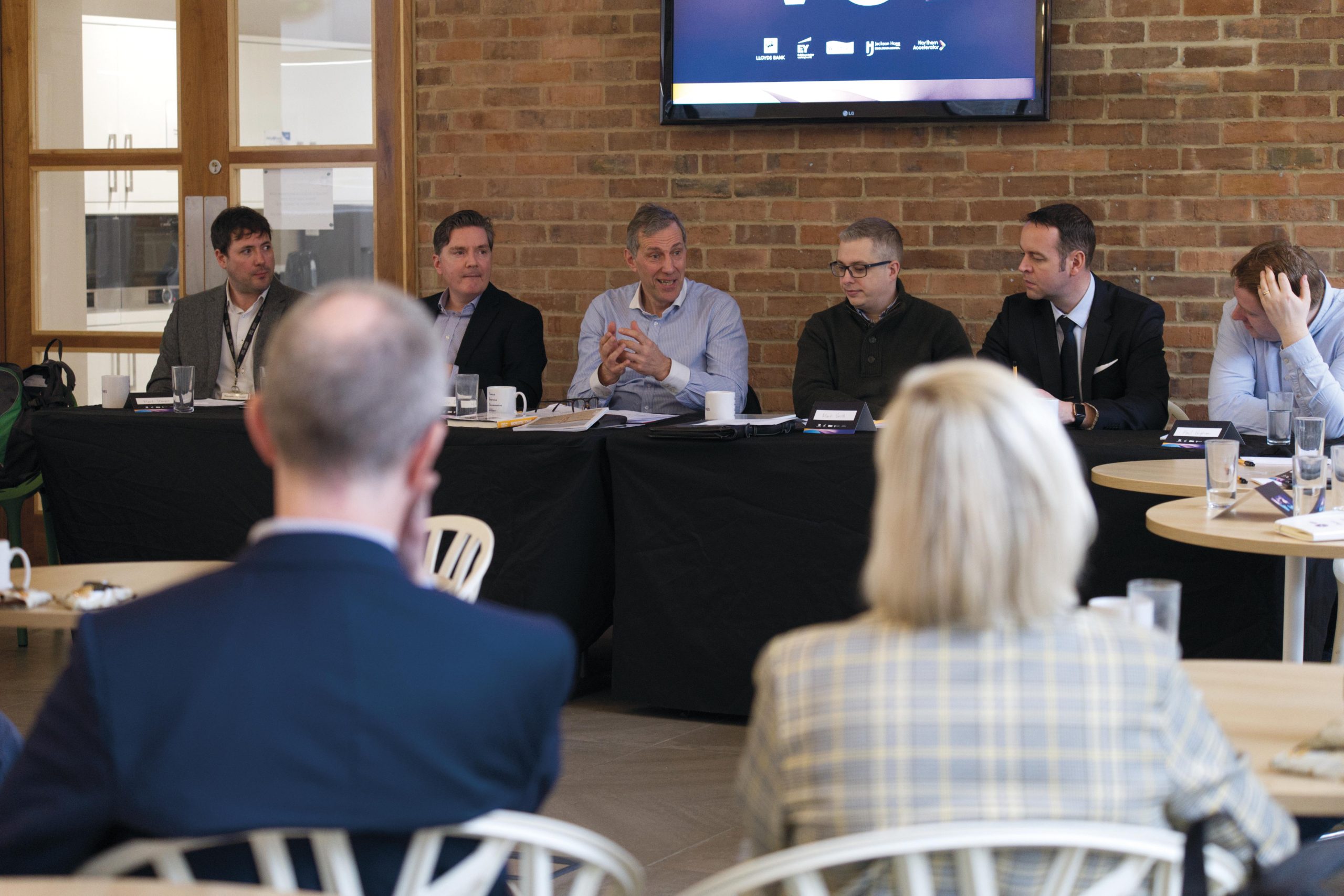 A SKILLED WORKFORCE IS IMPORTANT TO GROWTH, BUT SO TOO IS THE CREATION OF AN INCLUSIVE ENVIRONMENT. IS THE REGION DOING ENOUGH ON THIS, OR IS IT STILL WORK IN PROGRESS?
Ellen told the roundtable the north of the region's proposed devolution deal – which officials say could help deliver as many as 70,000 extra training courses annually – would be critical to increasing inclusivity, saying the area must use the power shift to end a training "mismatch".
She said: "Any society that is going to grow productivity needs to be inclusive.
"And as we progress into devolution, we must take a bold approach.
"We cannot continue doing the same thing; it isn't appropriate for seven colleges (the institutions based across Durham, Gateshead, Newcastle, Northumberland, Sunderland and North and South Tyneside, which will be covered by the planned devolved mayoral combined authority) to continue to deliver identical curriculum.
"We've got to be surgical about how we're going to step up our game.
Ellen added: "Presently, a mismatch exists between a historical education system, driven by fixed qualifications, and a new economy around digitisation, demographics and decarbonisation.
"But a prosperous economy needs skills to make the transition to the world we live in."
Mark Stamper, principal innovation and economy manager at the North of Tyne Combined Authority (NTCA), said inclusivity also meant businesses looking out for staff.
Highlighting NTCA's Good Work Pledge, which acts as a kitemark for participating firms around areas such as flexible working and routes to progress, he also pointed to youngsters' aspirations.
He said: "There is widespread recognition now that trickle-down economics doesn't really work, and that there is a need for some degree of culture and philosophy change, in terms of employment standards, as well as aspiration.
"The region's educational system has got a really difficult challenge if people are arriving from relatively unstable backgrounds or broken families.
"We need to intervene at the earliest point."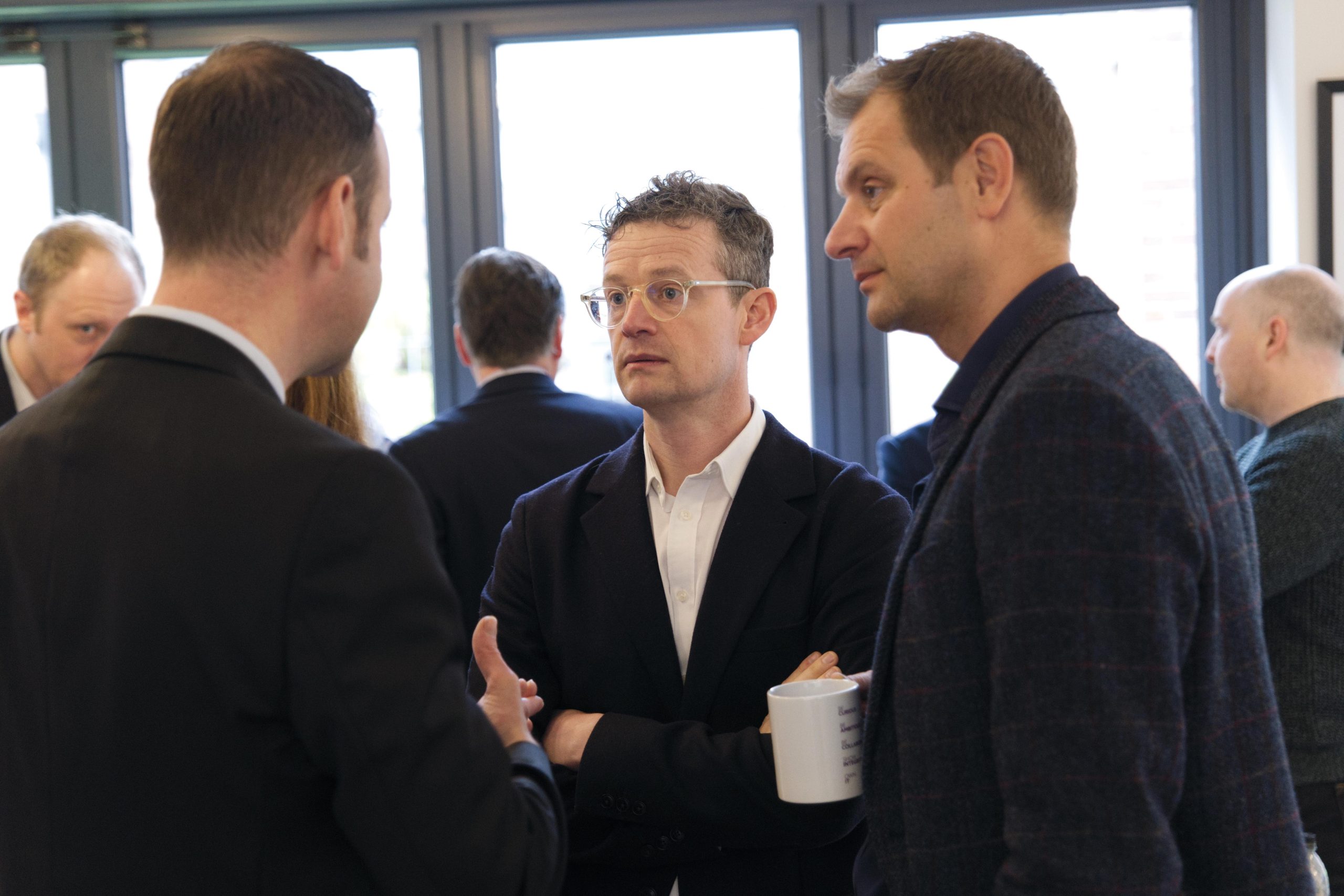 HOW IMPORTANT TO THE REGION'S GROWTH IS RETAINING GRADUATES AND ATTRACTING WORKERS FROM OUTSIDE THE NORTH EAST?
Talk of a 'brain drain' across the North East talent pool is nothing new.
For a good while now, various papers have painted pictures of graduates and young professionals swirling in a metaphorical plughole before disappearing to the City or the feted medical sector innovation 'golden triangle' of Cambridge, London and Oxford.
It was a focus too of Boris Johnson's 'levelling-up' programme, with the former Prime Minister convinced his strategy was as good a panacea as any in resolving the problem.
Roundtable members agreed the issue remains stark, and said it was imperative – particularly in the post-pandemic era – the region acts proactively, to both anchor and attract talent.
Dr Tim Hammond, director of commercialisation and economic development at Durham University, said: "Making the North East 'sticky' is very important, in terms of how we retain graduates, grow the economy and build for the future.
"You only have to look in County Durham, for example, where developments like NETPark have grown on the back of a flow of graduates, and where Atom bank has been very successful too," added Dr Hammond, who is also lead of the Northern Accelerator programme, which helps turns research into real-world applications.
Robin Cordy, managing director at international built environment technology provider NBS, extended Dr Hammond's latter point, saying it was crucial employers emphasise the area's many commercial facets and how they intertwine with global change.
He said: "Construction is one of the least digitised of all the major industries and is responsible for 30 per cent of all carbon emissions.
"As a company, we have a big role to play in supporting customers to design better and more sustainable buildings using our software.
"And that represents a great story.
"And – along with the many other success stories across the region – it is one we need to keep telling the talent pool, at both graduate and more experienced levels, to retain them and attract people into the region too."
Richard Hogg, founder and chief executive of Newcastle and Teesside-based recruitment and outsourced talent services partner Jackson Hogg, agreed.
Highlighting Tees Valley's elevated commercial status, thanks in no small part to the Redcar-based Teesworks scheme and arrival of the Treasury – among other Government departments – to Darlington, he said the moves have created a powerful narrative to convey to wider audiences.
He said: "When I completed my university course, I was told I needed to leave the North East because there was nothing here for me.
"But I stayed and founded a business that now has 125 staff.
"And the Tees Valley, with its Government money and private investment, is a case study in action and one we can really use to promote this region.
"Plus, we can talk about firms like defence company Leonardo and technology consultancy Thoughtworks, which have recently expanded into Newcastle, and the clusters of industry at Wallsend's Cobalt Business Exchange and NETPark, for example.
"They wouldn't be here if it wasn't for the critical mass of skills in this region; it's a really exciting story to showcase the area."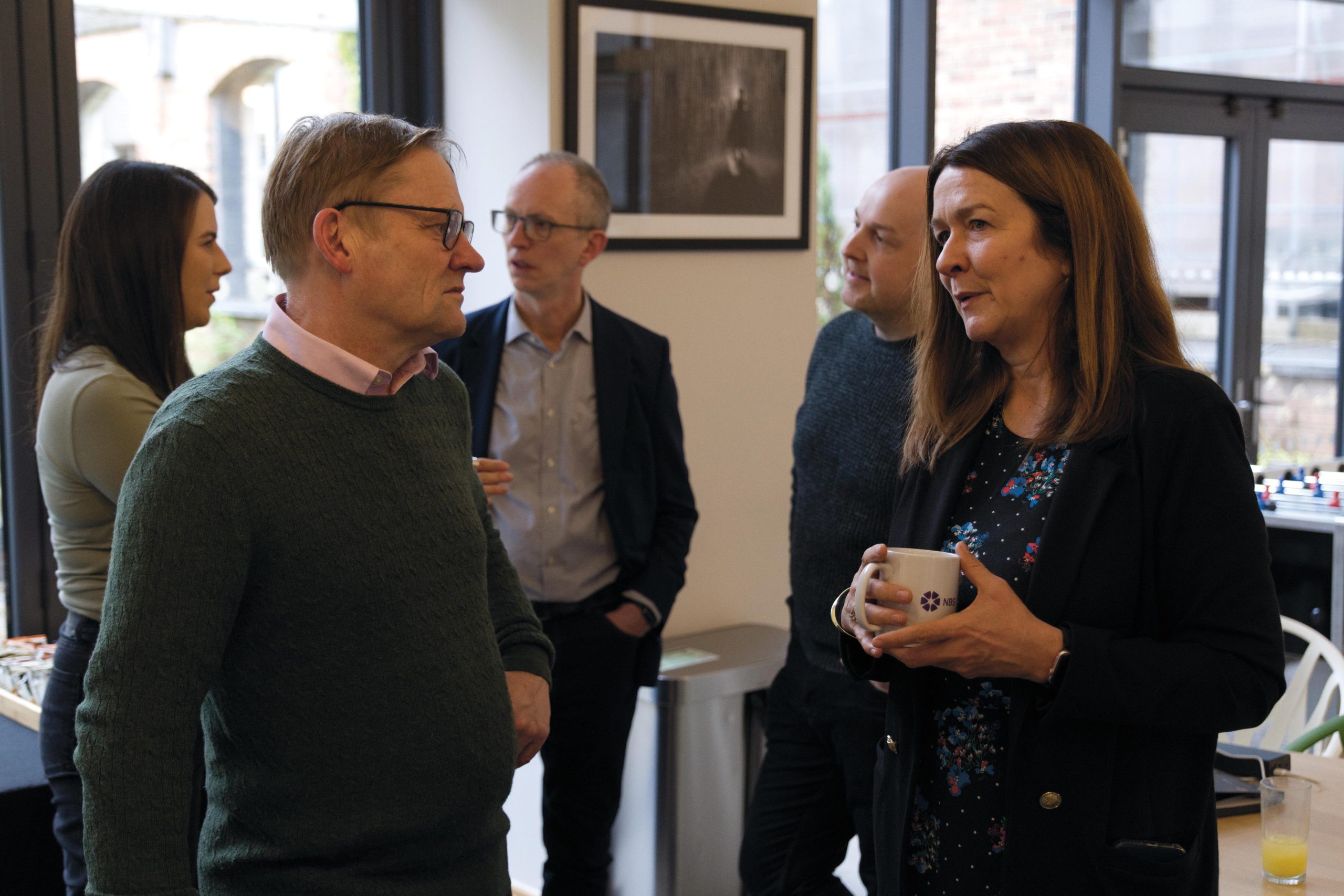 HOW SIGNIFICANT TO THE REGION'S EXPANSION IS CREATING A WORKING LANDSCAPE FOR THE POST-PANDEMIC HYBRID GENERATION?
COVID-19 did many things, not least leave an indelible mark on the world of work.
And with hybrid labour now truly entrenched in everyday lives, Aidan Baker, senior director at commercial property consultancy BNP Paribas Real Estate, told the roundtable that channelling workers' desire to complement office time with remote days will be crucial to the area's future growth.
Highlighting some of the measures operators have already rolled out, he said: "Office take-up has really turned on its head over the last two-and-a-half years.
"There has been a huge flight to quality; occupiers want to get staff back into the office, so we're seeing things like increased collaboration and break-out space, and showers and locker rooms, so people can cycle or run to work."
And Aidan told delegates the change of philosophy is having a marked effect, using the examples of Newcastle's Helix science park, the city's Bank House scheme, which provides more than 750,000sq ft of Grade A office space, and HM Revenue and Customs' (HMRC) impending switch from Longbenton and Washington to a 9000-job hub.
He said: "HMRC's move is absolutely fantastic for Newcastle.
"And we've also seen a migration of technology businesses into the city, like Version1, Arctic Wolf and, most recently, Creative Assembly North.
"These organisations didn't exist in Newcastle two years ago, but they're all now proposing to employ between 100 and 200 staff."
However, Aidan issued some caution, warning the region's development catalogue must remain both busy and conversant of legislative demands.
He added: "After Bank House is let, there will be no new Grade A space available in Newcastle, and once the Faber and Maker buildings are let at Riverside Sunderland, where do we go from there?
"We've always had a 'build it and they will come' mantra.  But they won't if we're not building.
"The other key issue is energy performance certificates (EPCs).
"By 2027, we need all our buildings to be graded C or above, but 80 per cent of Newcastle space is presently graded C or below.
"So we need to start investing in our buildings because if we don't, we're not going to get occupiers."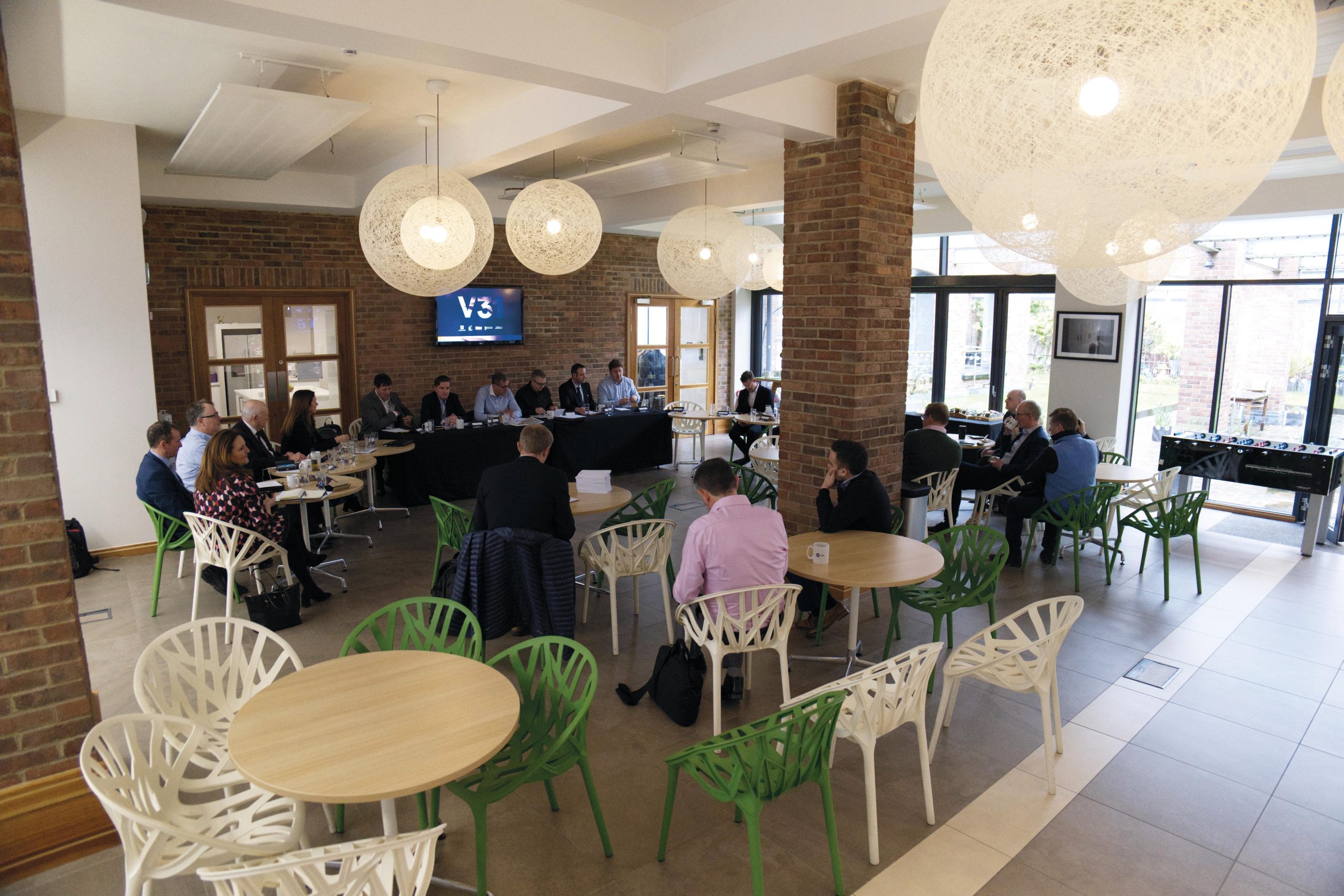 WHAT ABOUT RESIDENTIAL BUILDING? HOW IMPORTANT IS HOUSING TO THE REGION'S GROWTH OBJECTIVES?
Extremely, said Dominic Endicott, director at Newcastle-based investment house Northstar Ventures, adding developments must go beyond suburban sprawl and include city centre schemes.
He also called on the region to "get ahead of the curve" with housebuilding plans, to mitigate any potential market overheating.
He said: "In London, Oxford and many other places in the south, the ratio of housing price to income is ten to eleven times.
"That isn't the case here, but you can see things beginning to happen in places like York.
"So it's crucial we anticipate the problem and lock in enough housing supply."
Sandra Manson, senior director of planning at Newcastle-based development consultancy Pegasus Group, agreed.
Citing Government changes which could offer local authorities greater flexibility on avoiding meeting housing targets, she spotlighted the significance of the proposed north of the region devolution deal.
She said: "If we don't have housing choice, we won't be able to sustain the amount of economic growth we need.
"And that is why the devolution deal is so important.
"We need a regional strategy to come swiftly from the new combined authority and be fed into the market.
"We need to get fleet of foot and have oven-ready sites and access to projects," added Sandra, who is also chair of property and development membership organisation Developing Consensus.
Gary agreed on the importance of a strong residential environment, highlighting Lloyds Banking Group's commitment to the industry, which includes its £300 billion mortgage book and place as the leading financier to the UK social housing sector, having delivered more than £15 billion funding across the last five years alone.
He added: "We support in excess of 200 housing associations, comprising of more than two million homes, with more than £13 billion of lending exposure.
"And we provide in excess of £600 million funding across six of the region's largest housing associations, with our Housing Growth Partnership, which provides financing to smaller housebuilders, active on 13 North East sites that are building more than 800 homes."
ANOTHER KEY FACET IN ENSURING GROWTH IS A ROBUST TRANSPORT SECTOR. BUT IS THE NORTH EAST'S NETWORK SUFFICIENTLY STRONG?
Not since the height of Beatlemania have some of the region's rail lines been in such sharp focus.
But with passenger trains primed to re-enter service on the Northumberland Line next year, and momentum building to revive a similarly mothballed 21-mile stretch between Tursdale, in County Durham, and Pelaw, in Gateshead – complete with a planned Metro extension at Washington – the sense of change is palpable.
With the Government promising the former will halve journey times between Newcastle and Ashington to 35 minutes, and supporters of the latter claiming it would provide newfound connectivity for 120,000-plus people skirting its tracks, and a good deal more elsewhere in the region, roundtable members were particularly effusive.
Capturing the mood, Sandra said: "The Northumberland Line is absolutely integral to the area's growth corridor and the regeneration of former coal mining settlements."
However, while celebrating the rail renaissance, panellists acknowledged the need for further transport investment.
Citing the "amazing asset" of the Metro network, which carries millions of passengers across Tyne and Wear each year, Dominic suggested the addition of an adjoining development company would help it – and the North East – grow.
He said: "The Metro is a jewel.
"If you want to think big, and double the size of a population, you need a nervous system.
"And that system could be the Metro; there is a huge amount of opportunity."
Paul urged some caution, however, saying both the region's rail and bus networks require significant improvement.
He added: "The way people now live their lives, they want connectivity, and that should be a massive strength of the North East.
"But it's a bit of a weakness.
"We have wider connectivity problems when it comes to trains, and we are also better at putting a Lidl next to houses on a new development than we are at putting in a bus network, which means everyone is relying on cars.
"We need to fix that."
John provided a potential solution to Paul's point, using work spearheaded by University of Leeds Professor Mark Davis on how crowdfunding could fill public sector funding holes.
He added: "At the moment, funding mechanisms provide things like Lidls and student housing.
"But we need to evolve that and revisit the approach to attracting investment, to make sure citizens are involved."
WHAT OTHER STEPS ARE NEEDED TO CULTIVATE SUCCESS, AND WHAT MUST THE REGION DO TO ATTRACT FURTHER INVESTMENT?
Mention One North East to anyone of certain age and business experience, and chances are you'll draw – at the very least – an acknowledging nod.
Because despite being abolished more than a decade ago, the regional development agency remains a cherished icon in North East regeneration circles.
Set against the existing landscape, where North of Tyne and Tees Valley mayoral authorities (presently) bookend the region's so-called LA7 councils, One North East bestowed to both natives and outsiders a unifying clarity across geography and message.
And Dr Hammond told the roundtable it was imperative the area channels such togetherness if it is serious about attracting new investment.
He said: "The devolution deal is great, but it needs to be integrated.
"There is a lot of ambition right across the region, and we must maximise what we can do.
"We need to have a strong, unified voice that can talk to the Government, can talk to the City, bang the table in London and say, 'come and support us'."
Mark Bousfield agreed, linking the newfound possibilities of the region's Westminster power grab with the area's pioneering industry, such as Nissan's new Wearside vehicle battery factory alongside Envision AESC, and the renewables sector, which includes Port of Tyne-based Dogger Bank wind farm company Equinor.
He said: "This region has a structural strength around energy and electrification.
"And if you fast forward 30 years, when we'll essentially be an electrified economy, then the culmination of electric vehicles made in this region, electricity produced offshore and existing abilities in areas like powertrains will lead to long-term structural strength."
Mark Stamper concurred, saying developments such as the planned Britishvolt battery making site (now under Recharge Industries ownership) in Cambois, Northumberland, pave the way for new chapters, and therefore a fresh growth story, to be written.
He added: "The North East coast is ready to play an important part in the new economy of offshore wind and renewables.
"We were the top region for inward investment in the UK last year and are seeing continued growth in the technology sector too.
"Individually, these things would be significant, but when you put them together, it gives us massive opportunity to move forward.
"If we tried to tell that story five years ago, we'd have probably struggled.
"But we're now in a very different place."