Business & Economy
Whisky maker Ad Gefrin growing team with Talentheads support
A recruitment firm is working with a whisky maker to recruit staff ahead of its launch.
Talentheads is helping Ad Gefrin Visitor Experience and Distillery fill its teams.
The venture is set to open in February, offering day-trippers a museum, bistro and shop, as well as the chance to sample its Northumbrian English Single Malt Whisky.
It is the brainchild of Alan and Eileen Ferguson [pictured, below], whose family businesses have been operating across the county for nearly 100 years.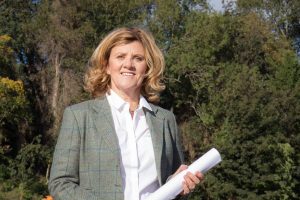 Sam Spoors, founder of Morpeth-based Talentheads, said: "We are delighted to be using our seven decades of collective talent acquisition experience to help the firm grow.
"To work with local businesses of this calibre and such amazing intentions has always been my hope.
"We're extremely proud to partner with such an inspiring and community-focused team."
Eileen added: "We chose Talentheads due to the team's unique approach to recruitment and the energy and enthusiasm they displayed for Ad Gefrin.
"We'll be recruiting for jobs right across the business, and we're delighted the best solution for our recruitment is a fellow business based in the heart of Northumberland."