Culture
Culture: A local's tour of Tynemouth
Tynemouth is a short drive from Newcastle city-centre and is the perfect way to escape the hustle and bustle for a quieter retreat. The seaside town is home to an eclectic mix of small-batch artisan roasteries and cafes, quirky bars and restaurants, and independent shops and markets. Pair this with scenic views and an offering of coastal pursuits and activities, and you're on to something! Ellen Piper rounds up 10 spots you can't miss on your next visit
Gareth James Chocolatier
Just a short walk from Tynemouth Metro Station and a popular spot for chocolate lovers in Tynemouth is Gareth James' Chocolatier, which has graced Front Street since 2010. Choose from a range of artisan chocolates made with meticulous craft, or opt for a hot chocolate – the perfect treat! If you aren't a fan of chocolate, a selection box of truffles can make a thoughtful gift for a cherished friend or family member. There is a small amount of indoor seating available, and also a takeaway option. Opening hours are 8AM-4PM Monday – Friday, 9AM-5PM on a Saturday and 9AM-4PM on Sunday.
Gareth James Chocolatier | Tynemouth
info@garethjameschocolatier.co.uk
Instagram: @garethjameschocolatier
Northumberland Park
Northumberland Park is a tranquil place to visit for an afternoon walk. With sculpture trails, a café and hidden fairy doors there is something for everyone to enjoy an adventure along the way. There is also a well-kept play area suitable for all age ranges with swings and a roundabout, alongside a BMX track. On occasion live music can be heard playing from the Victorian style bandstand, with local schools and upcoming artists performing. The park is only a short walk from Tynemouth Metro Station and the main entrance can be found along Linskill Road. Admission is free for everyone including dogs which are allowed everywhere other than the playground. Admission is free and parking is available along King Edward Road and Tynemouth Road.
Take a stroll along Tynemouth pier
Originally the Tyne's piers were built to protect the river from large waves and shipwrecks. Although they still serve this purpose, you can now walk along Tynemouth pier in any daylight hours. This is a great way to experience the coastline with a unique vantage point of the Priory Castle. If you're lucky – you might even spot a dolphin or two! Entrance to the pier is free however access is weather dependent.
Tynemouth Pier | Visit North Tyneside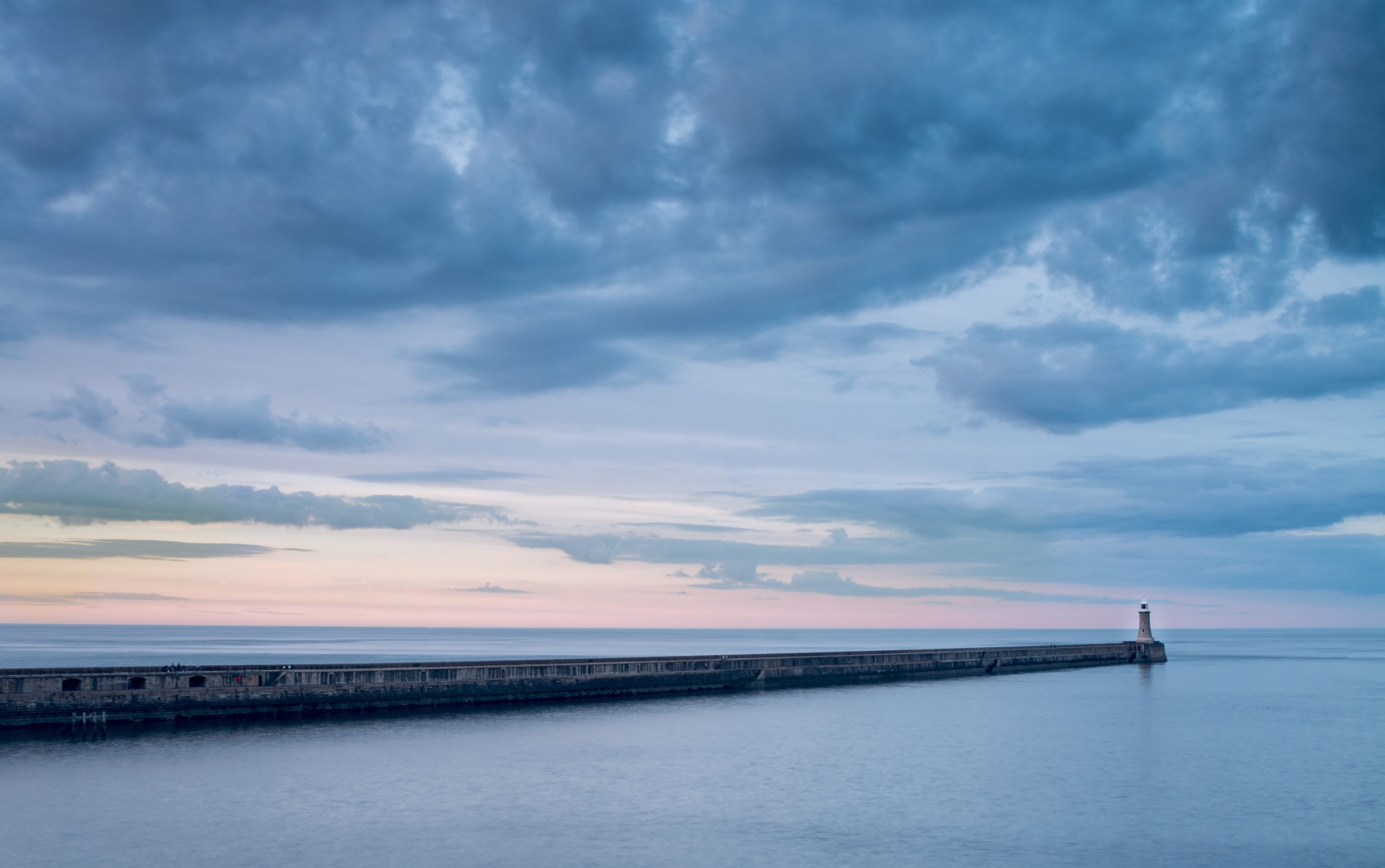 Razzberry Bazaar
Razzberry Bazaar brings vibrancy and colour to Front Street, with a unique collection of clothes, accessories, bodycare and home décor, wonderful for gifting to family and friends. A family-owned business on Front Street since 1985, this is favourite to both locals and visitors to Tynemouth village! Not only would you struggle to find the vast array of products anywhere else, but they are delicately wrapped in decorative tissue paper ready for gift giving – or just treating yourself!
Home – Razzberry Bazaar
Instagram: Razzberry Bazaar
Tel: 0191 296 3133
Tynemouth Sailing Club
Nestled within the lee of Priory Castle, Tynemouth Sailing Club has stood proudly on the Haven Beach since the 1880s. It boasts a great social environment with people from all walks of life and has been home to some of the most well-known dinghy racers of this era. Sailing opportunities are 2-3 times a week throughout the summer season along with specialised events such as Tynemouth Week and junior races making it the perfect place for people of all ages to enjoy. Even if you have never sailed before, there are multiple RYA courses starting with the basics. Boats can be hired for a small fee and further membership information can be found on the website.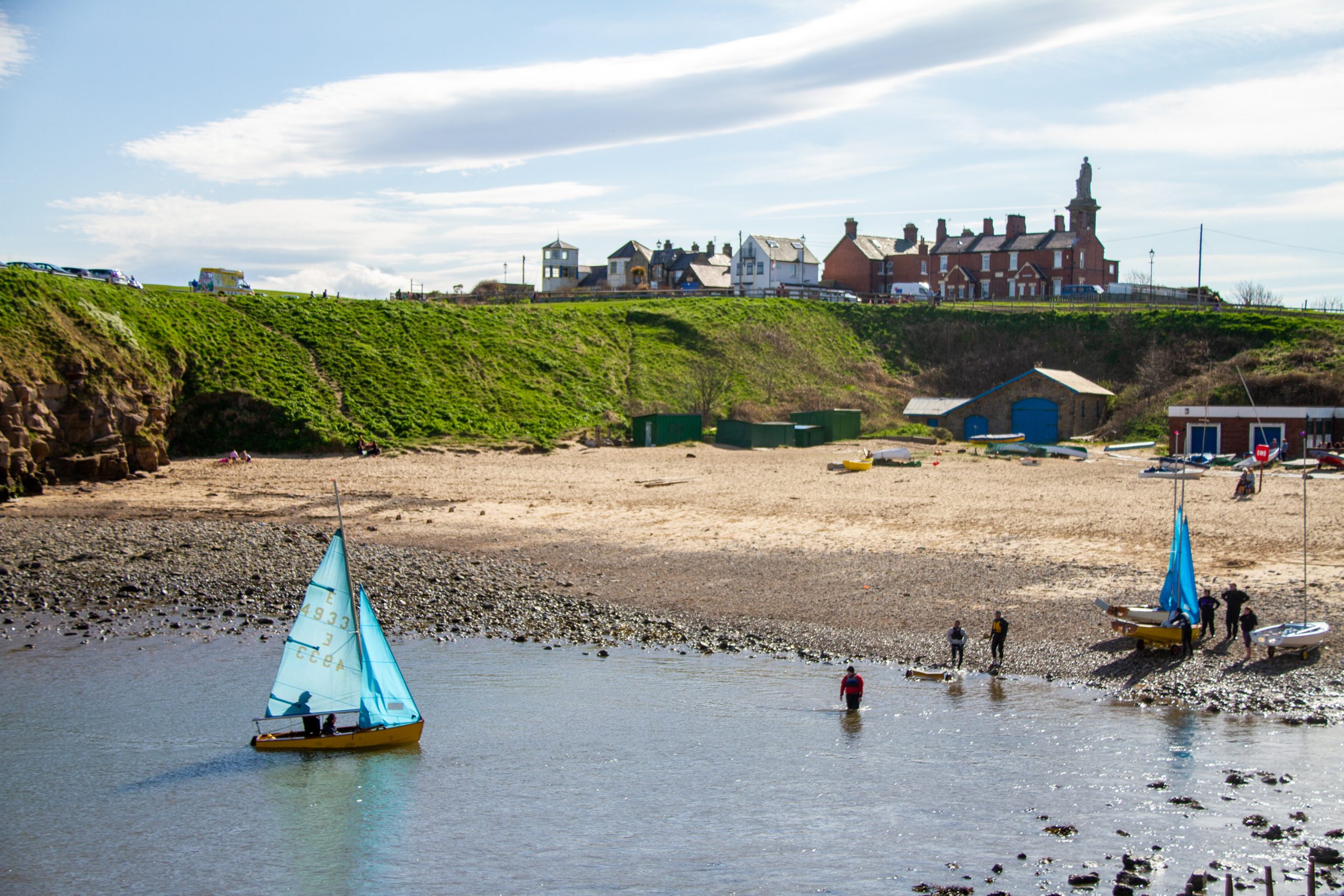 Woods Coffee
Woods Coffee is a well-loved spot for locals for it's view of the Priory and relaxing environment, perfect for studying, working, or catching-up with friends. Choose from a menu of delicious pastries, cakes and sandwiches + a vast array of drinks, serving as a great pit stop on a day out in Tynemouth. Woods can be found on the corner of Front Street offering indoor and outdoor seating. Opening hours are 9AM-5PM at the weekend and slightly earlier hours of 8.30AM-5PM on weekdays.
Tynemouth Volunteer Life Brigade Watch House Museum
Heroic coastal rescues have been part of Tynemouth's story since boats first went afloat. The Tynemouth Volunteer Life Brigade Watch House Museum (TVLB) celebrates this rich history through retellings using original artefacts, photos and paintings and is still used as an operational base. It was formed in 1864 for the purpose of helping those in trouble at sea. The location of the Watch House, on top of the Spanish Battery, has amazing views out along the North East coast and is a perfect place for a family day out. Visitors can explore the museum Tuesday-Saturday between 10AM-2.30PM and Sunday between 10AM-12PM. Although standard entries are free of charge, donations are very welcome.
Tynemouth Volunteer Life Brigade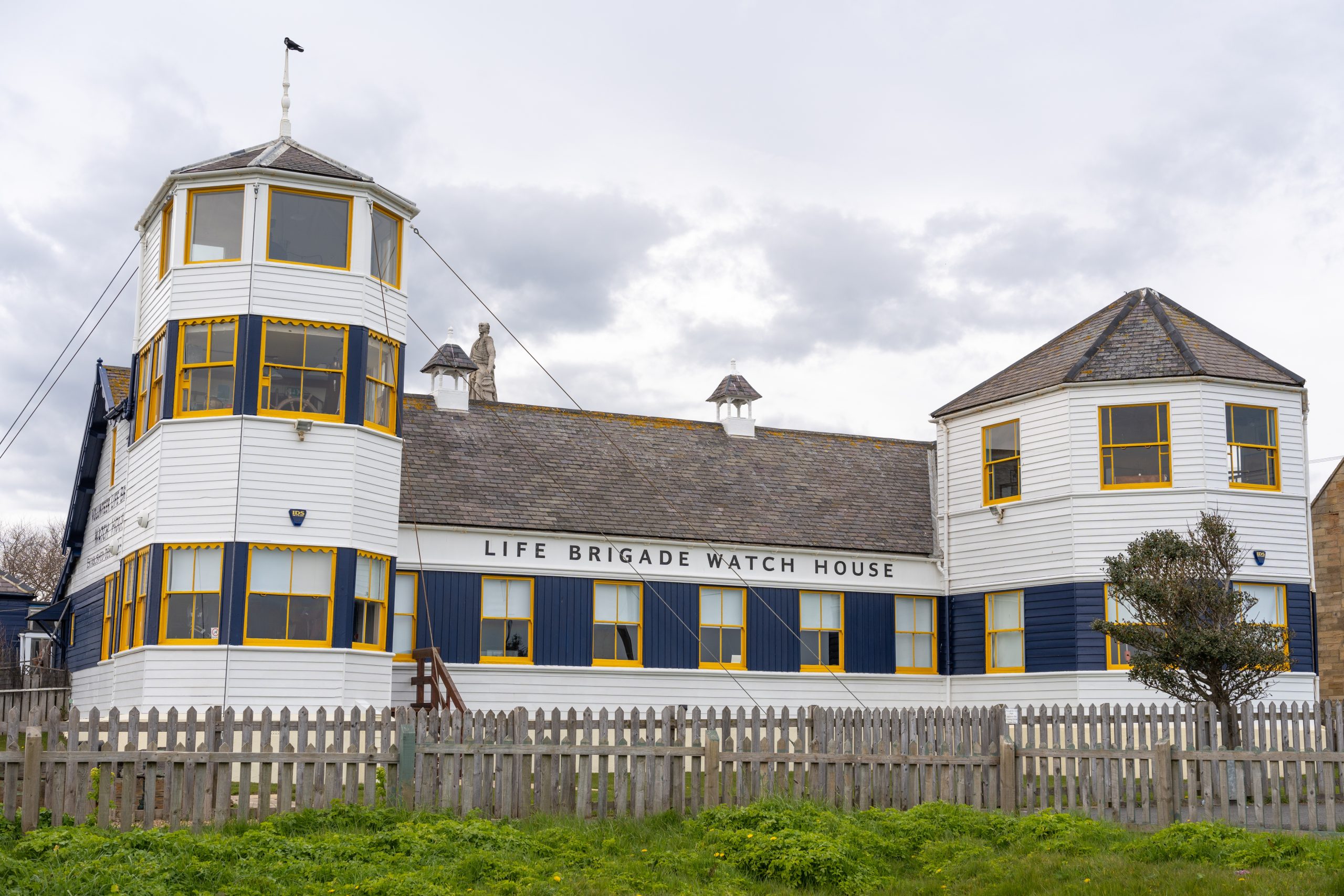 Explore the stalls at Tynemouth Market
By weekday Tynemouth Metro is an ordinary station and by weekend it transforms into an intriguing market with stalls that sell everything from food to plants to paper crafts to records. Between 9.00AM-3.30PM, you can enjoy a stroll around the market, take in the atmosphere, and pick-up a memento from the traders. A selection of shops and businesses are situated next to the market in the sidings which gives access to plastic free food in Buy the Kilo, sweets in Sweet Reminisce and hireable bikes in Ride Electric. Parking can be found in the local area of the station, although it gets busy! However, a more eco-friendly way to travel would be by Metro, which still runs when the market is active.
The North's Most Vibrant Marketplace!
Tynemouth Markets
Catch a wave
Embracing the coastal lifestyle is Longsands Surf School who offer a range of water-based activities such as one to one lessons, group bookings, summer camps and surf parties. They have an encouraging coaching style and sessions last around two hours creating the perfect activity for a day at the beach. Prices start from £20 for a two-hour child session and £30 for a two-hour adult session. If you are looking for a more permanent hobby, there is a kids club for those aged between six to eighteen that meet on Saturdays and Sundays at 11.00AM. Even more exercise can be introduced into your beach day by adding an intense yoga session with Shanti Bee before your surf session and after a refreshing surf in the North Sea memories can be kept for longer with a piece of clothing purchased from their shop. Longsands Surf School can be found on Longsands Beach, Tynemouth.
Home | Longsand Surf
longsandsurf@gmail.com
Longsands Surf School
Surf & Yoga Workshops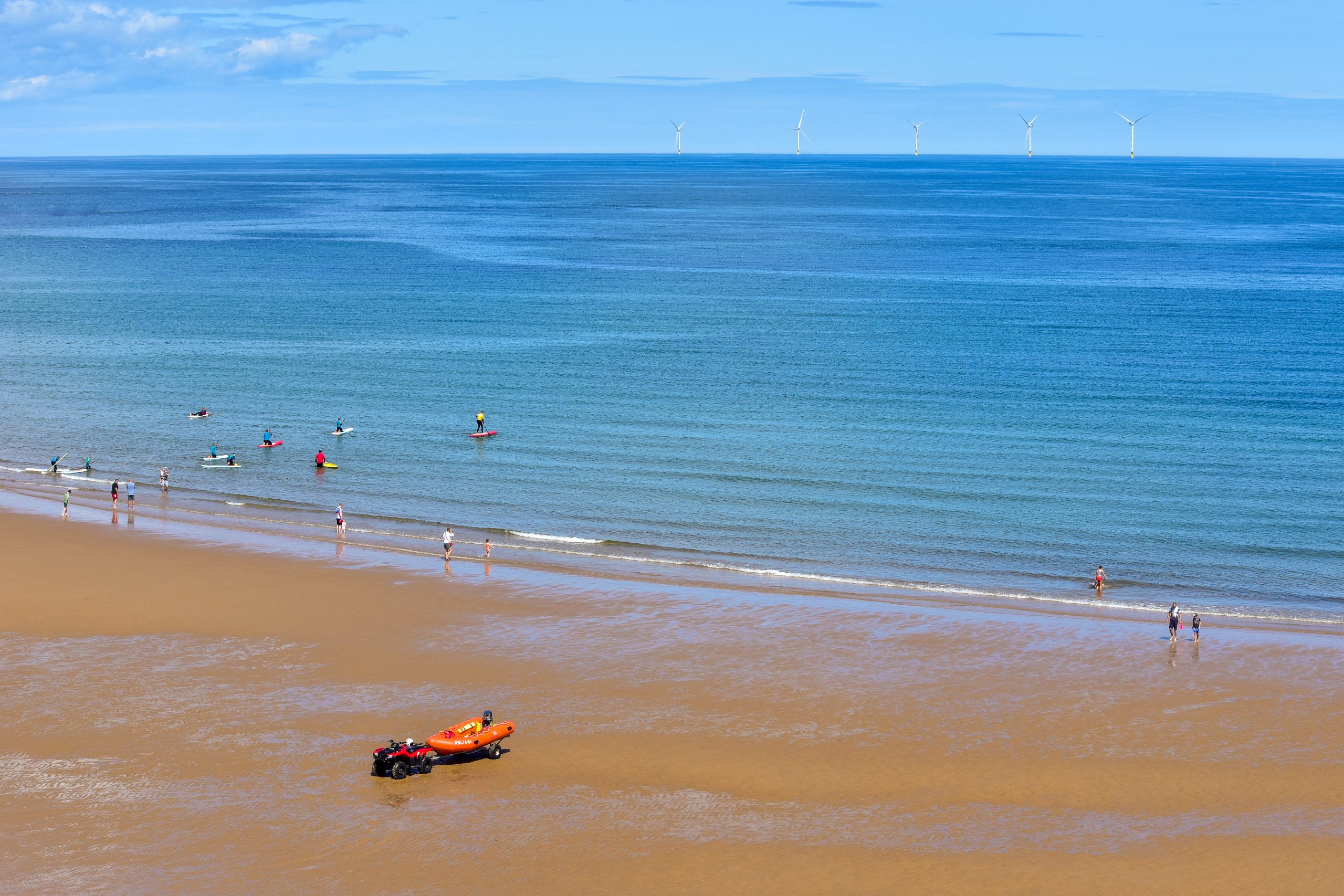 Toast
Fancy a fresh croissant, pain au chocolat or pastry early in the morning, then Toast is the place to go! Toast is a café, bakery and bar on Tynemouth Front Street, serving freshly cooked food from 7.30AM-5PM, when the drinks service starts. It is a beneficial addition to Front Street as it has re-introduced a bakery 8 years after the last one closed. There is a range of seating either outside or inside both having a lovely bustling environment where coffees and late breakfasts can be enjoyed. Toast also introduces a new generation to the Front Street dining scene ,with 22-year-old founder and creative director Erin Riley, bringing a new and exciting artisan bakery to Tynemouth.