Arts & Culture
Region ready to write new creative chapter with Faber Academy launch
The arrival of the Faber Academy in the North East is good news for aspiring writers, as David Whetstone explains
From the Venerable Bede to Vera creator Ann Cleeves, the North East has always produced compelling writers.
But does modern mainstream publishing pay enough attention to the talent pool that exists here?
Many would say not, despite the best efforts over many years of the likes of New Writing North.
But the Newcastle-based writing agency has worked hard to persuade Hachette UK to open an office in the city, and now comes the Faber Academy.
Faber established its renowned creative writing school in London in 2008, since when it has seen some 170 of those who have attended its courses land publishing deals.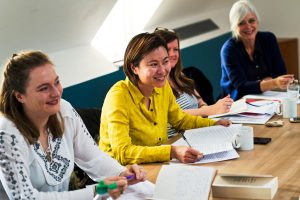 Pictured, above, a creative writing class at the Faber Academy
They include Rachel Joyce, author of bestselling The Unlikely Pilgrimage of Harold Fry, thriller writers SJ Watson and Alice Feeney, and Maddie Mortimer, whose first novel made last year's Booker Prize longlist.
Now it is launching five courses in Newcastle, its first base outside the capital, which suggests times are changing.
Claire Malcolm, chief executive of New Writing North, calls the development "a milestone on our journey to making the North East the best place in the country to develop your craft as a writer".
And she adds for Faber to choose Newcastle "speaks a great deal to how buzzing the city is with writers, aspiring writers and the publishers and organisations that support them".
There's no sense from Faber that they have been dragged here or are merely testing the water.
Faber Academy director Joey Connolly, a northerner, has high hopes of this regional venture, calling it "perhaps the most exciting initiative of my career to date".
And Faber managing director Mary Cannam is also "delighted" to be launching in "a very special area which harbours immense talent".
The courses on offer will all take place this year at The Common Room, on Newcastle's Westgate Road.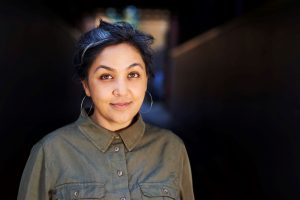 Preti Taneja's first book and debut novel, We That Are Young, was published in 2017 and won the Desmond Elliott Prize.
Her second, Aftermath, a work of narrative non-fiction looking at events surrounding a terrorist atrocity in London, won last year's Gordon Burn Prize at Durham Book Festival.
Preti [pictured, above], who is professor of world literature and creative writing at Newcastle University, will lead the Faber Academy novel writing course.
The crime writing course will be led by Newcastle-based Trevor Wood, whose award-winning The Man On The Street, about a homeless man who witnesses a murder, became a trilogy.
Trevor has a new standalone thriller, You Can Run, out in March.
Leading the memoir and life writing course will be Lucie Brownlee, whose Life After You was a Sunday Times bestseller, and there will be a course on beginners' fiction led by established Newcastle writer Margaret Wilkinson.
Jon Challis and Pippa Little will run the Faber Academy course on writing poetry.
All hope their sessions will be collaborative, with writers supporting each other, offering constructive feedback and perhaps forming groups which outlive the courses.
If you are interested in signing up for any of them, visit https://faberacademy.com/location/newcastle-writing-courses/