Ideas & Observations
£200 million airport business park 'transformational' for Tees Valley
As construction begins on Teesside International Airport Business Park, commercial property expert Kevan Carrick, of JK Property Consultants, reflects on his role as advisor on the £200 million scheme
Nothing attracts the attention of people in the North East more than the creation of jobs, writes Kevan Carrick.
For that one reason alone, I was delighted to hear construction on the £200 million Teesside International Airport Business Park is underway.
Because with it, comes the real prospect of more than 4000 jobs.
My role involved advice on the purchase of the airport and maximising its commercial opportunities, which I was delighted to do.
I recommended the development of a transport hub and logistics centre and work has now started, with the construction of a link road to Business Park South.
When fully complete, the park will comprise 1.9 million sq ft of logistics, distribution and industrial buildings.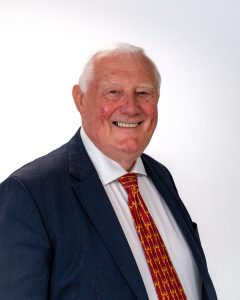 I have extensive experience in that area and, over the years, have recommended plans for a vast range of transport hubs including Hull Paragon Interchange and York, Darlington and Hexham rail stations.
I knew this strategy would work perfectly at Teesside International Airport Business Park.
A transport hub is the co-joining of activities involved in the movement of people and goods, with connections of aircraft, trains, buses, commercial vehicles and cars.
A transport hub enhances value of the property, generates greater revenue among the activities and achieves economic growth with the creation of jobs.
This was an exceptional project to work on, and I knew from the outset that the purchase of the airport, and the wider commercial opportunities this presented, had the potential to be transformational for the Tees Valley.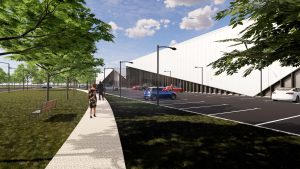 It is wonderful to see the project progressing, and the prospect of so many jobs being created fills me with great pride.
Key progress has now been made on the first unit of the development and, in due course, units covering 130,000sq ft will be created in the first phase of the southside development, with work on the first 25,000sq ft unit now underway.
Further phases will see plots of between one and 200 acres developed as more businesses look to base themselves at the airport.
The new link road will include a footpath and cycleway to improve access for pedestrians and cyclists.
Income from the development will go back into financially supporting the airport.