Ideas & Observations
Behind the creative: Jessica Reed, Self Made Studios
About the interviewee: I am Jessica Reed, I'm 26 and I am a Designer/Product Developer at Self Made Studios in Bishop Auckland. 150 words about myself, this is probably my worst nightmare, but I will give it a go! I graduated from university in 2019 with a first class honours in Fashion Design and Marketing and now working alongside my ex-tutor Sarah Morehead, who has decades of experience in the fashion industry and is constantly mentoring me to be the best I can be in this role. I feel incredibly thankful to be able to pursue my career in fashion in my hometown in the North East and work with such an amazing team everyday. The ambition we have at Self Made Studios is very much to support fashion businesses to realise their goals and 'make the North East great again in fashion design and manufacture' and I'm humbled to be a big part of that.
Tell us about your craft?
My craft is and always will be pattern cutting and fashion design, it is something that I have always known I wanted to do. Now, Sarah and I work together closely with clients who either know, or don't yet know, their ambition for the fashion brand. We work with them from initial design to pattern developing, sampling and manufacture, all from our studio.
When you need inspiration, where do you turn?
This is a question I can't seem to answer because inspiration can literally come from anywhere, it doesn't have to be remotely related to fashion in my instance. On the other hand, it can also be such a pressure in the work we do when you have mental block, so for me stepping back and taking a walk in the fresh air to get my head screwed back on is the first port of call!
How does failure inspire you?
I will admit I am my own worst critic and I do put immense pressure on myself in my work, but I think this makes me quite a strong character and has definitely made me dust myself off after every knock back in this industry. At Self Made Studios, we are such a close knit team and in the sample stages Sarah and I work closely with our seamstresses who have years of experience. There's always hurdles thrown at you as a pattern cutter in sample stage and it is not for the faint hearted. If I had a pound for every 'Jessica there's a problem!', I would be happily retired at 26! However, working through these problems and having such a good team around you, and then seeing the final product come together is inspiring in itself.
What words of wisdom can you share for someone pursuing a role in the creative field?
If I am being totally honest, if you are driven, passionate and won't take no for an answer you are on the right track. Own your skill and continuously work on it. I was deluded when I left university, believing because I had a first class honours degree I was going to get a job as a designer at the drop of a hat or maybe set up my own brand (easy, eh?). 18 months later, I fully understood the challenges of getting your first break in the industry, with never ending interview stages and knock backs, whilst creating projects in my spare time to send to different brands alongside working as an intern. It's hard but just don't give up, it's still crazy to me now that I'm sat writing a Q&A about being a creative two years on from starting my role at Self Made!
What is your go-to way to switch off?
Am I allowed to say an Aperol Spritz or is that unprofessional? Other than that I would definitely say long walks with my sisters and many many coffees, I always feel at peace when I've spent the day walking, especially after any deadlines I may have had through the week, it really clears your headspace.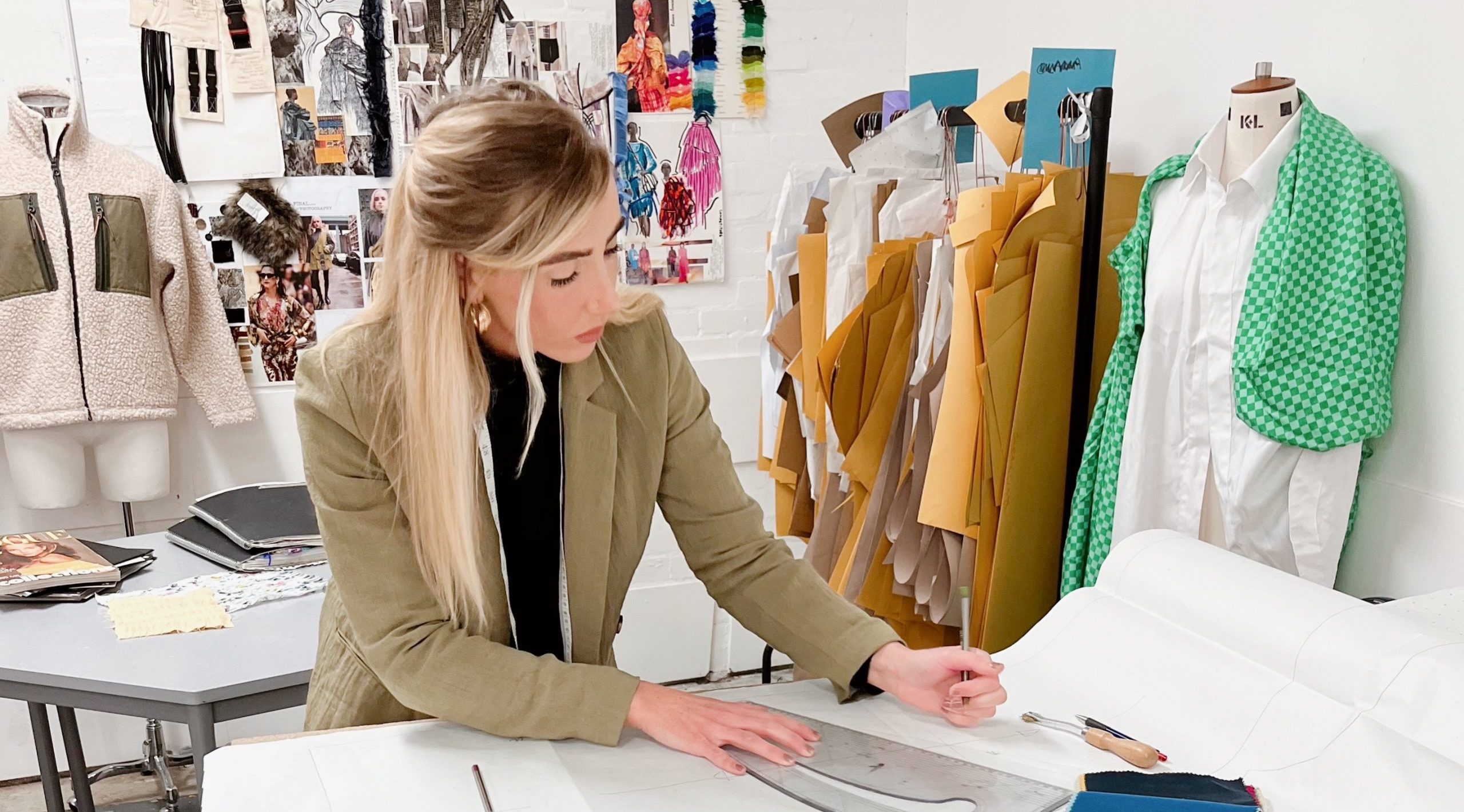 www.selfmadestudios.co.uk
www.selfmadestudios.co.uk/consultancy
@selfmadestudiosuk