The transition from laboratory to real-world markets is a watershed step for any university spin-out. A key bridge in the journey is Northern Accelerator, which marries business leaders with eminent research from the region's five institutions to transform ventures into commercial entities. And when the academic founders of Skin Life Analytics, ESP Diagnostics and Respiratone sought to spin-out from Newcastle and Durham universities, they utilised Northern Accelerator's suite of support mechanisms. They include the flagship Executives into Business programme, which connected the trio to experienced sector bosses, who helped officially launch the firms and are now planning their next growth phases. Here, Steven Hugill speaks to the three companies to find out more.
"Spin-out businesses need every chance possible for success – and Northern Accelerator provides them with just that.
"It is very unique and forward-thinking."
Jonathan Brookes looks out from the fourth-floor window of a Newcastle photographic studio, his words set against a chorus of mechanical clatter from the neighbouring Pilgrim's Place development.
The scene for all the noise, makes for a truly fitting backdrop.
For just like the heavy machinery, his subject matter is too digging the foundations for commercial success.
Backed by the European Regional Development Fund and Research England's Connecting Capability Fund, Northern Accelerator is realising the potential of world-class research from the North East's five universities – Durham, Newcastle, Northumbria, Sunderland and Teesside – into game-changing, real-world applications across multiple industry sectors.
With nearly 40 spin-outs created and more than £100 million investment raised across the last five years, the collaborative scheme is 
catalysing economic growth, delivering scores of highly-skilled jobs and providing a significant boost to the region's reputation as a global innovation hub.
A key strut in its framework is the flagship Executives into Business programme, which matches academics' innovation with business leaders' commercial knowledge and experience of growing and scaling organisations.
Driving forward research and technological advances, it de-risks the spin-out process while connecting fledgling companies with key contacts and expertise across numerous channels that include venture capital, sales, recruitment and administration.
And Jonathan, appointed chief executive of Skin Life Analytics through Executives into Business, is a perfect example of its influence.
Having officially spun out from Newcastle University earlier this year, thanks to Northern Accelerator's support, the firm – which uses a swab test to detect mitochondrial DNA damage in the top layer of skin, supports individuals on healthy skin ageing and assesses the performance of protective creams and therapies – has already worked with its first company.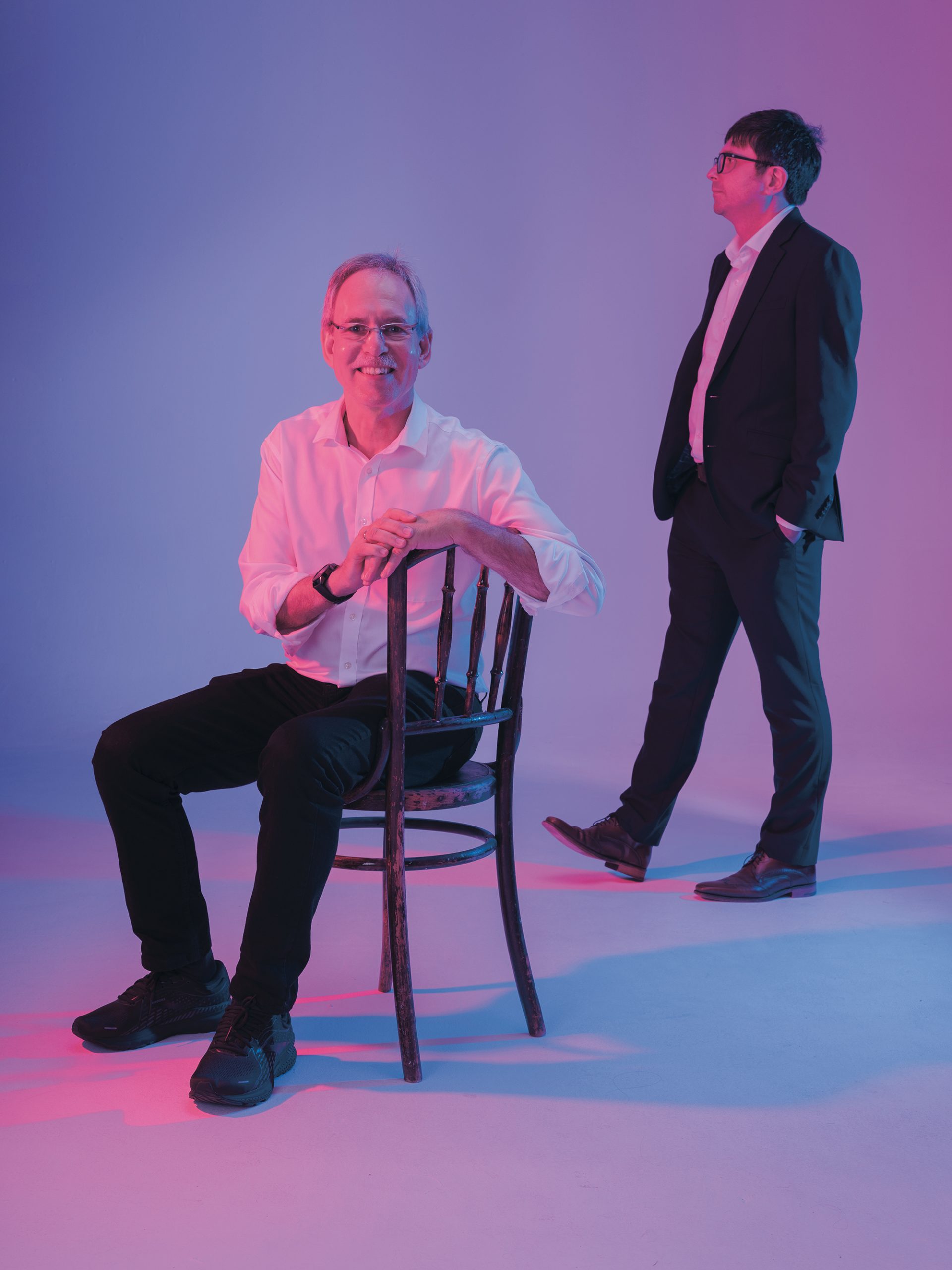 And Jonathan, alongside founder and chief scientific officer Professor Mark Birch-Machin, is laying the next blocks to build its long-term future.
Bringing to bear a raft of experience – which includes overseeing the sale of YorkTest Laboratories as a board member – he is helping expand Skin Life Analytics' commercial presence.
Working up plans to bolster its market standing and staffing numbers, the biomedical graduate is "talking to a good pipeline of companies" with Prof Birch-Machin, with the duo also exploring ways to extend the spin-out's focus across areas such as pollution and diet.
Reflecting on Jonathan's impact, Prof Birch-Machin says: "He has great credentials and credibility, and his knowledge and experience makes us very investable.
"Our work is making the invisible visible when it comes to skin damage, and that is really empowering for people.
"What we are doing has knock-on effects too; decreasing the burden of damage is clearly going to have benefits when it comes to other diseases.
"And having Jonathan on board is giving us the best possible chance to succeed.
"He's got many t-shirts from a life I've not lived, and it means the pair of us are bringing distinct but very complementary skills to the table."
Jonathan adds: "Through Executives into Business, you're bringing in skills and expertise at absolutely the right time to take a venture to its next stage, from the moment of spinning out to those important first conversations with investors."
The positivity is reflected at fellow Newcastle University spin-out ESP Diagnostics, which now counts experienced sector operator Dr Dale Athey as chief executive.
The venture, spearheaded by research from Dr Marzena Kurzawa-Akanbi, has developed a liquid biopsy diagnostic test for Lewy body disorders – a collective term for Parkinson's disease and dementia with Lewy bodies, common neurodegenerative disorders characterised by alpha-synuclein protein aggregation and accumulation of Lewy bodies in the brain.
Having previously been awarded funding by the Michael J. Fox Foundation to carry out a study into common risk factors of Parkinson's disease, ESP scientists identified increased levels of the fat ceramide and protein alpha-synuclein in Lewy body dementia cases.
From that, the company – which counts The Lewy Body Society as a shareholder – developed the Extracellular Synucleinopathic Protein test to detect alpha-synuclein in cerebrospinal fluid, and is now working to extend to blood samples.
Ultimately, it says the test will be able to help with diagnosing disorders including dementia with Lewy bodies, Parkinson's and Alzheimer's.
Dr Kurzawa-Akanbi, director of research and development, says the test represents "a real breakthrough", with the technology "able to detect disease at the very earliest stage, even before the usual symptoms", giving a "definitive answer much more quickly than current complex, time-consuming and expensive methods".
And, says chief scientific officer Dr Chris Morris, the progress of the firm is being supercharged by the influence of Dr Athey, who previously nurtured life science operators Orla Protein Technologies and OJ-Bio, and Northern Accelerator financial support.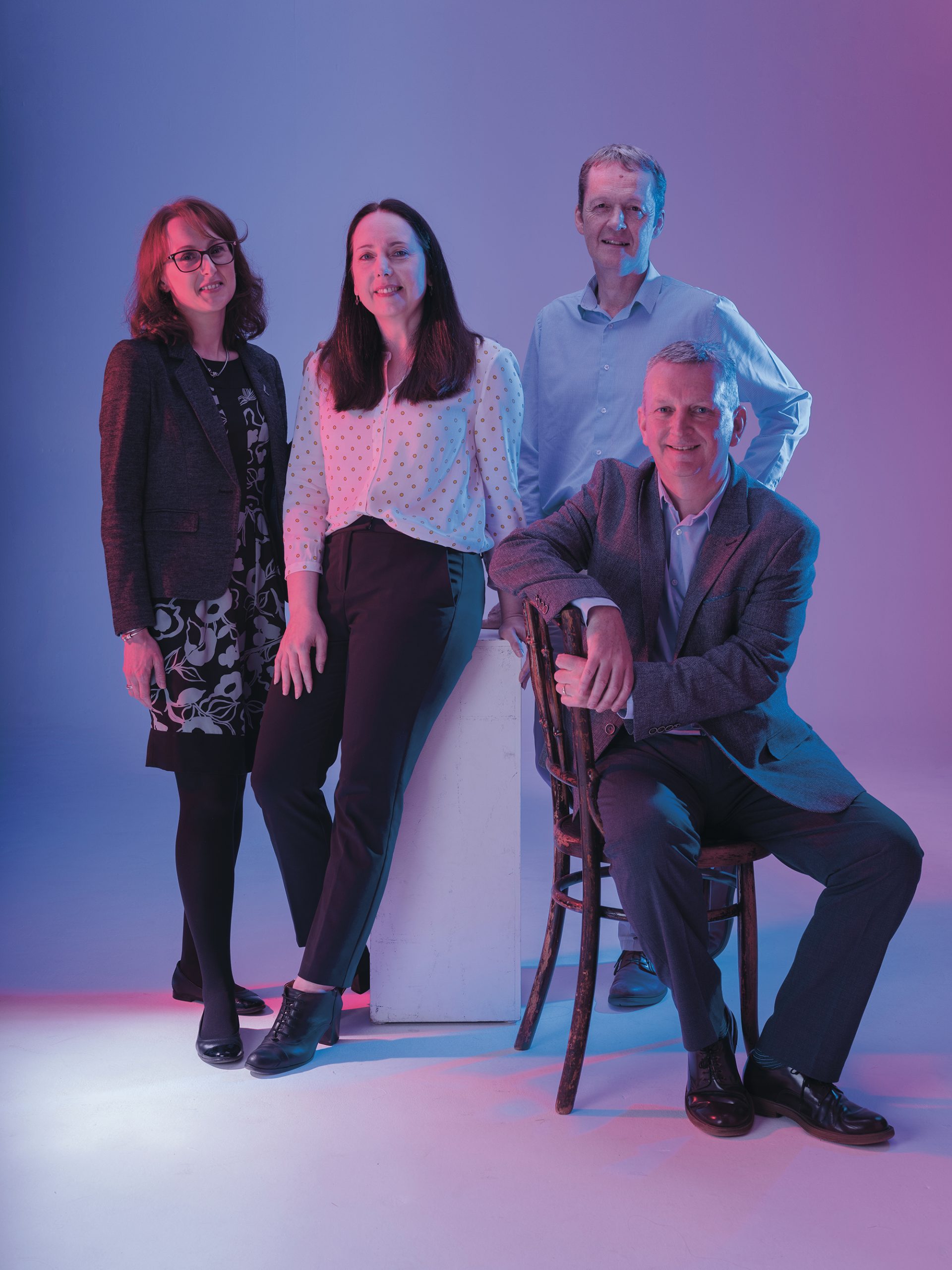 Chris says: "Northern Accelerator, and the Executives into Business programme, is really helping us make the jump from being a bench science project to a diagnostic product.
"One of the biggest issues patients have is the length of time from when they first notice symptoms to getting a diagnosis, which could take as long as two years.
"However, as the disorder moves on, it becomes harder to treat, and Northern Accelerator is helping us deliver a test that can get patients in front of specialists much sooner.
"It is allowing us to make the bridge between a cerebral spinal fluid test and a blood test.
"And it's so beneficial to have someone like Dale in the business.
"He has a very good understanding of diagnostics and knows how to start a company and successfully take it forward."
"The impact is so multi-layered," adds research and development scientist Dr Lina Patterson, who previously took part in the Northern Accelerator-funded Future Founders scheme, which provides training to academics keen to embrace enterprise opportunities.
She says: "From getting the businessperson in, to funding opportunities and finding commercial potential, it has allowed us to understand the landscape and put everything into context."
The momentum is similarly felt at Respiratone, the Durham University and Heriot-Watt University collaboration behind a mobile device capable of identifying metabolic imbalances through breath.
By analysing acetone levels, bosses say the firm – which previously welcomed Laura Bond as chief executive through the Executives into Business programme – has the potential to make a game-changing impact across sports science.
Similarly, they say the pioneering technology has significant scope to support people undergoing weight-loss treatment, help epilepsy sufferers manage their symptoms and aid treatment of diabetes ketoacidosis.
"Breath is rich in trace compound," says Dr Eckart Wrede, associate professor of physical chemistry at Durham University, "and we're providing practitioners with a tool they can rely on for timely, accurate values. 
"Acetone in breath is almost like a key to unlocking more non-surgical therapies, and there are quite a number of medical applications.
"It could, for example, help injured athletes, who need to eat properly to gain the nutrients to heal, with our device giving physiologists information to better structure their diet – and ensure it is maintained."
Dr Hendrik Nahler, associate professor of physical chemistry at Heriot-Watt University, adds: "Our technology can also help monitor the performance of athletes who want to adhere to a low carbohydrate diet, for example.
"So too will it help people in weight-loss clinics – and the medics advising them – remain in the optimal state during their journey, by not overdoing, or underdoing, things.
"Furthermore, our technology gives immediate feedback – we can put a nasal cannular on someone and know their acetone levels in less than 30 seconds."
And Dr Wrede and Dr Nahler – who are joined at the company by co-founder Dr David Carty, associate professor in physics and chemistry at Durham University – are equally definite on the impact of the Executives into Business programme.
Highlighting the commercial experience of chief executive Laura – who spent time with IP Group, which invested in, and worked with, North East university spin-outs, and was also part of global brand leadership and product development teams at Walgreens Boots Alliance – they say her influence is immeasurable.
Dr Wrede says: "Hendrik, David and I are academics – we are not natural entrepreneurs.
"And Laura has really helped us think about what we want to do, what the business should look like and how to draw up a financial plan.
"Thanks to her, it feels far more real now."
Dr Nahler adds: "Laura has given us more confidence and belief in our product, and opened our eyes to the people who want and need it by arranging meetings with potential stakeholders and customers.
"The difficulty is sometimes not so much getting the product out of the ivory tower and into the real-world, but getting the academics out of their ivory tower and into the real-world.
"But with Laura by our side, and with Northern Accelerator's wider support, we've been able to do that."