Promoted
A loyal partner at the side of business
Any business embarking on a new venture needs a guiding hand to steer its direction. And one company providing such navigational aid is The Endeavour Partnership. Operating as Tees Valley's largest commercial law firm, its expert corporate and commercial team – complete with specialist banking and finance support – is helping organisations realise their growth ambitions. Here, Steven Hugill speaks to banking and finance specialist – and corporate and commercial department partner – Deborah Kirtley, to find out more.
Deborah Kirtley reaches into her pocket and pulls out a mustard yellow tin.
With a metallic clink, it pops open and labradoodle Freddie, who Deborah has just walked around Teesdale Business Park, gladly accepts a treat from within.
Although initially incongruous to the surrounds of a law firm, the scene is actually a wonderful metaphor for The Endeavour Partnership and what it stands for.
Like Deborah's faithful companion, the Stockton-based firm is a loyal partner at the side of business.
And a key strand within its dedication is the work of its highly-qualified and experienced corporate and commercial team.
The largest of its kind across firms operating between Newcastle and Leeds – and respected domestically and internationally for work on high-value and complex deals – it is led by partner Nik Tunley, with support from fellow partner Deborah and contemporaries Nigel Williams, Martin McKinnell and James Butler.
Acting for entrepreneurs, owner-managed businesses and investors, the department provides expert advice on corporate transactions, covering areas including sales, acquisitions and management buy-outs and buy-ins, and advising on processes such as contact drafting and negotiating.
A further component is its understanding of the growth funding sector, which is spearheaded by banking and finance specialist Deborah.
Working closely with businesses, Deborah and her team explicate the intricacies of every deal to help secure funding packages tailored to firms' existing structures and expansion ambitions.
Helping implement internal financial structures, the team also works through the due diligence process and ensures organisations understand the full spectrum of the financial deal, starting with the initial term sheet through to financial close, highlighting there is more to an offer than just the margin and lender's fees.
And nowhere, says Deborah, who has more than 30 years' experience as a banking and finance lawyer, is the strength of The Endeavour Partnership's support more keenly felt than by small and medium-sized companies (SMEs).
She says: "When looking at an offer, any business is focused on price and fees, but the devil is in the detail.
"One size doesn't fit all, and the cheapest bank offer isn't always the best.
"SMEs are so busy and, as their trusted advisor, we compare offers and provide real insight into the overall funding package.
"We're able to highlight areas such as the quality of a lender's after sales service, and we help SMEs build relationships with different funders for the future," says Deborah, who joined The Endeavour Partnership four years ago.
She adds: "We know what questions to ask, and that really sets us apart.
"We also take great pride in growing with clients.
"We get under their skin, and there is nothing more satisfying than being involved with a business that we're helping succeed.
"Furthermore, our reputation is such that we're gaining increasing numbers of transactions from businesses who previously acted on the opposite side of deals to us.
"And we're being instructed by a franchisor, after acting for a lot of franchisees, because it too recognises our expertise."
As well as its trusted service, the firm's workload continues to be bolstered by a decision, taken in the summer of 2019, to invest in IT equipment capable of delivering greater flexible working.
The move meant that when the pandemic struck, The Endeavour Partnership not only remained at the side of businesses during great uncertainty, but was able to act immediately on the many investment and exit strategies triggered by the health crisis.
Deborah says: "We've probably been busier than ever over the last two years, and we have a lot of pipeline deals.
"The last recession had such a long tail, which meant that by the end, many businesses were sitting on cash patiently waiting for the right investment to come along.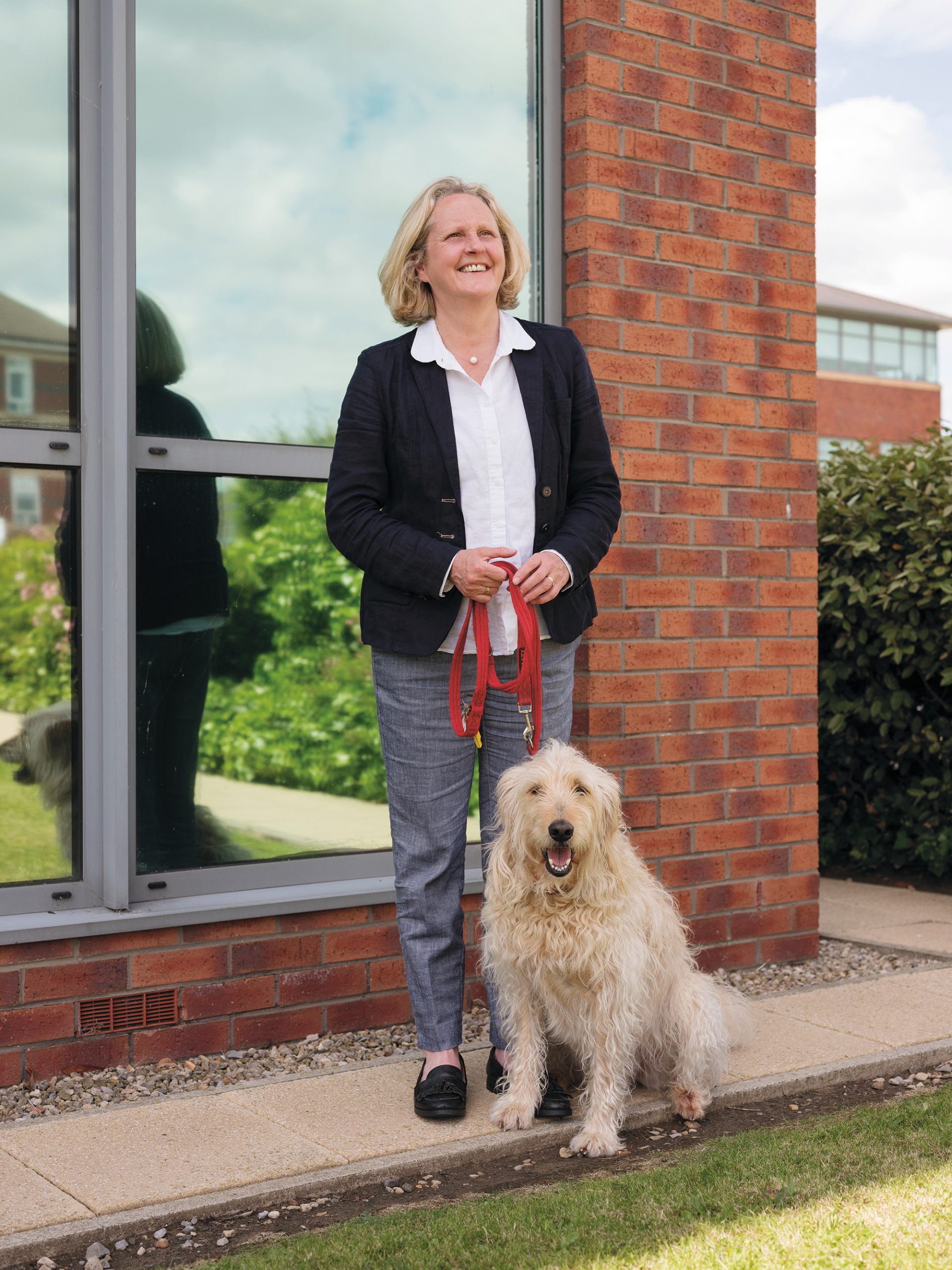 "But the pandemic provided a moment for them to make some decisive moves."
And Deborah says she expects the firm's work stream to grow further, helped in no small part by what is taking place across Teesside, with its new freeport status and airport improvements, together with the redevelopment of Middlesbrough and – up the road – much investment in Darlington.
Deborah says: "In the funding sector, we are going to see an increasing focus on environmental, social and governance (ESG) requirements for lenders. 
"Sustainability lending is going to become an additional requirement; lending criteria will no longer just be about financial performance.
"This will bring huge opportunities, which we're already seeing locally at Teesworks – where the former SSI UK steelworks is being turned into a clean energy hub – and we are perfectly placed to support such ventures."
And being at the forefront of monumental change, says Deborah, not only marks The Endeavour Partnership out as an industry leader, but also serves to dispel an outdated perception that staff must work for Newcastle, Leeds or London-based firms to progress their careers.  
She says: "We have blue-chip and national firm expertise; for the vast majority of transactions there is no need to go to Newcastle or Leeds.
"We provide people with hands-on training and mentoring that allows them to thrive. 
"The calibre and variety of work, as well as our culture, means we stand toe-to-toe with any Newcastle or Leeds-based firm."
She adds: "I was born in Middlesbrough, my mum was from Newcastle, my dad is from Sunderland, so I feel very much part of the North East, and I want the whole area to do well. 
"And, as a firm, we want to support local businesses and are committed to making the region even stronger."