Promoted
On the cover: Happily ever Atha
Brothers Jack and Tom Atha have helped transform the skyline of Middlesbrough town centre, with their luxury student accommodation the envy of learners nationwide. But their journey to such heights wasn't always a lofty success. Having dropped out of higher education to pursue careers in property development – despite having no idea what a Phillips screwdriver was – they began at the very bottom. Friends and YouTube videos helped teach the basics, with valuable support from family providing solid foundations from which to build. And how they have built. From a static caravan in a Stokesley field, they have ridden many highs and lows, turning an initial £70,000 investment into the £14 million Atha Students venture. Here, Colin Young meets the identical twins, to learn more about their story.
When Tom and Jack Atha dropped out of Northumbria University, less than two months into their respective fresher years, they didn't have a Plan A, B, or C.
But they knew they wanted to get their hands dirty and build.
The identical twins, both educated at Barnard Castle School, have always been huge fans of television shows like Grand Designs and students' mid-morning favourite Homes Under The Hammer.
And, after abandoning their studies, they decided they fancied a crack at interior design, DIY, renovating properties and building their own portfolio.
There was only one slight drawback. They didn't have a clue. About pretty much anything.
Tom says: "We went to boarding school from 11, which was brilliant.
"Our parents went to university and we were just expected to follow – it was the done thing – but we never really wanted to go. 
"We're not very academic, we're very practical and we wanted to get out there and create something. 
"When we got to Northumbria, we didn't move into halls of residence, but a house with friends from school, and that probably stopped us going out and making loads of new friends and having the proper university lifestyle. 
"We started to find excuses not to go to lectures. 
"We didn't want to be there and, as soon as that's in your head, it's hard to get rid of it."
Tom quit his psychology degree first. 
Jack followed a few weeks later, giving up his architectural technology course.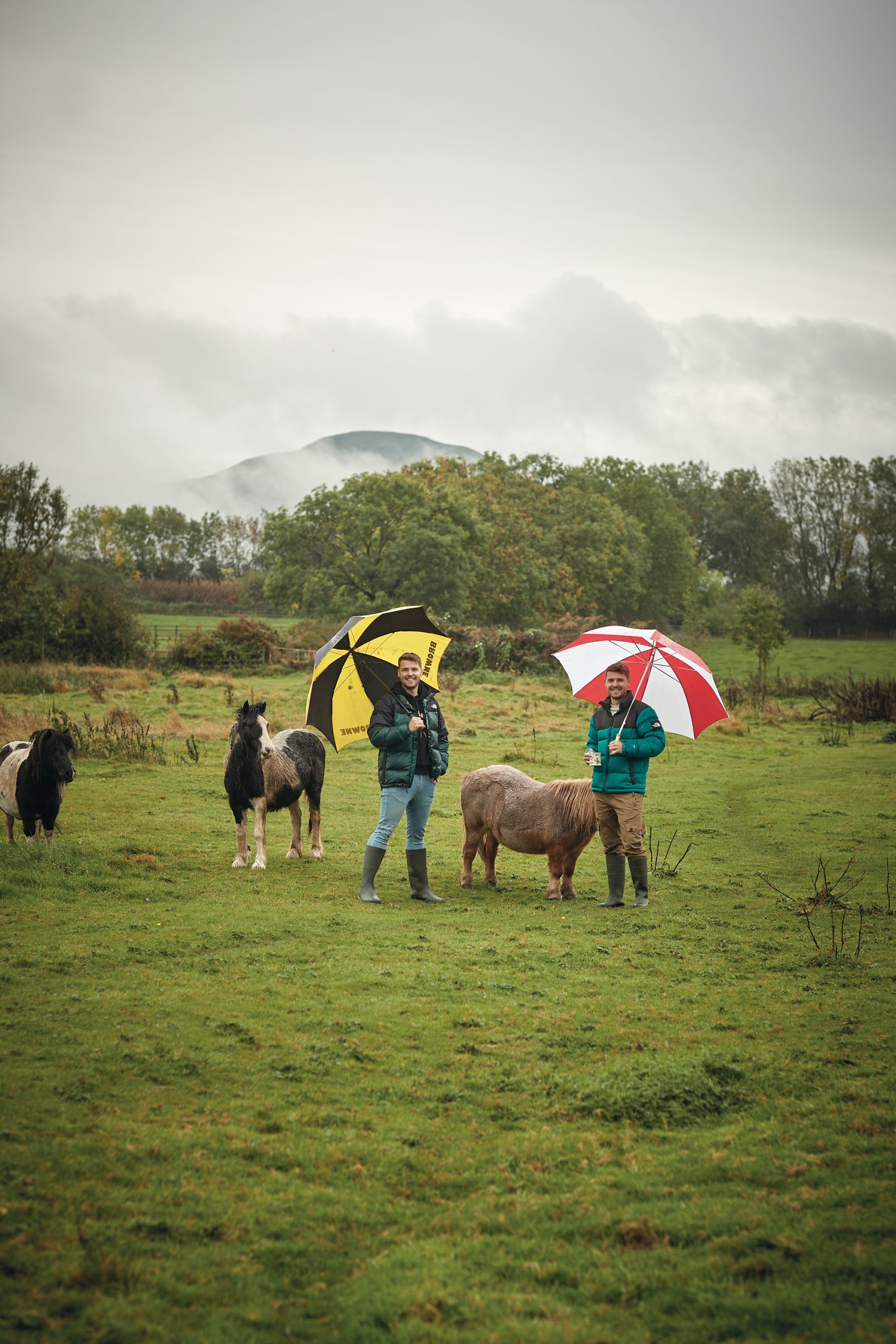 "We'd always wanted to be involved in property and construction, we just didn't know how to get there," says Jack.
"Our mindset was, 'I don't need university for that'.
"Our family had never been into DIY and I couldn't have told you what a Phillips screwdriver or a spanner was, or what a piece of chipboard was. 
"We were as green as anything. 
"All we knew was that we loved the end product."
However, the sons of long-established Teesside lawyer Charles Atha had one major obstacle to overcome as they set out on a journey which, more than ten years later, has seen them turn an initial £70,000 investment into a £14 million business – admitting to their parents that university life was not for them.
Tom says: "I think dad was disappointed and frustrated we didn't give it a fair chance. 
"Once we explained everything, though, he came around and it was fine.
"It wasn't a rock bottom moment; it was more like a junction."
They may have lacked experience in the construction industry, but once the twins made the decision to follow their dreams, their drive, ambition and energy to succeed was never in question.
Tom says: "The big turning point came from some family friends, the Kelly brothers, in Stokesley, North Yorkshire.
"They're actually builders and twins too, who were renovating some of the outbuildings at their property into holiday cottages.
"We said, 'can we come and be your labourers for a year to learn the trade?' 
"But when we asked dad if we could move back in, he said, 'No. You've moved out now, you're not coming back.
"He was joking, of course, and mum couldn't wait to get us back home, either.
"We watched Grand Designs all our lives and they always live in a caravan, so we said, 'we'll live in one then.' 
Said caravan was sourced on eBay – paid for by Charles – and was their base for more than a year.
Jack says: "We found one for two-and-a-half grand in Cambridgeshire, and we plonked it in the field where we were working.
"We hooked it up to water, gas and sewage, and lived in that tin box for a year while we learned a trade. 
"Summer was good fun because we had a little decking area and a barbecue, but winter was horrendous. 
"It was dripping with condensation. 
"You woke up damp and cold; it was a character building experience."
Tom adds: "We were very sheltered kids growing up, and suddenly we were thrust into a very adult world in a building site in the middle of a field – I must have quit three or four times. 
"We've got quite neutral accents and were quite shy. 
"In a builders' merchant, he who shouts loudest gets served first, and a local would walk in the door, shout, 'now then, Steve', and get served straight away.
"We'd still be waiting for half an hour. 
"It was six months before we would go down there, rock up in the van, walk in and say, 'hi, Steve, where's that timber we ordered?'
"But, for all that, it was a really important part of our growth. 
"We needed to start at the bottom, learn some building skills and gain respect within the construction industry." 
A decade on from life in the caravan – which is now long gone – and the Atha brothers are based in one of their many successful and impressive developments in Middlesbrough. 
We're talking in the meeting room in St James Studios, in Albert Road, the brothers' flagship, £4.2 million, 60-apartment block that comes complete with cinema and games rooms.
On the wall is a black and white photograph of the two boys, aged about five and resplendent in skiing gear, arms around each other, beaming into the camera. 
It's as if a mirror has been placed in the middle of the picture.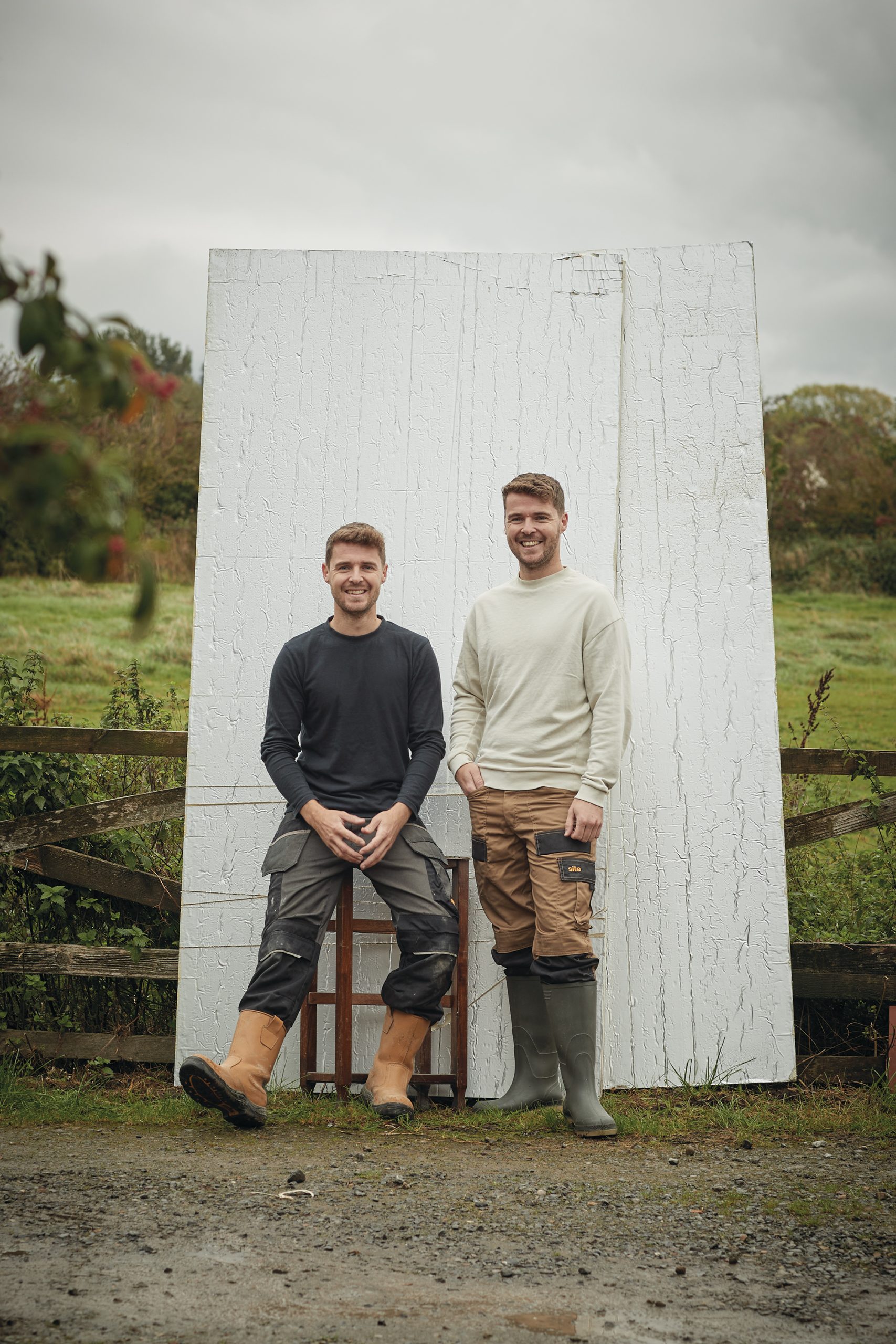 No one – Tom and Jack or their parents – has the faintest clue who is who.
But while they may struggle to identify themselves in times past, ask the duo to tell the story of their business journey and the recall is instant.
Initially, they borrowed money from their father to acquire a family friend's townhouse in the Beechwood area of Middlesbrough.
Tom says: "We completely renovated it from a 'How To Build' handbook; I learned to plaster off YouTube.
"Our whole strategy was to take a townhouse in Teesside for £50,000, turn it into a four-bedroom home of multiple occupancy and rent the rooms individually.
"We did that with three townhouses in Middlesbrough, spending on average about 90 grand on each, and they were bringing in about 18 grand a year each. 
"We learned so much, good and bad, from those experiences, but what that time also did was give us the ability to buy slightly bigger properties."
Those buildings included two homes near Teesside University, which the twins renovated in 2012 in a move that acted as a catalyst for a change of focus to the student accommodation market and their Atha Students brand of today.
Their first large student multiple occupancy home, the 15-bedroom Bolckow House – named after Henry Bolckow, one of the founders of modern Middlesbrough and its first mayor – followed the year after.
Such was its success, the brothers expanded further, creating the 18-bedroom Vaughan House on former Bolckow House car park space and grounds, and then, St James Studios.
Complementing them all is the most-recently opened Dorman House, the 55-apartment block with study pods and courtyard garden, whose name harks to Teesside's famous steelmaking past.
Tom says: "We always followed a model of doing everything to a high standard, and it brought backing from Lloyds.
"But we still had a bit of family help too.
"And that's something we've never shied away from; we would not have been able to scale anywhere near as quickly if we didn't have the ability to borrow cash to fund gaps in development finance."
"A lot of people say that way must have been a lot easier," adds Jack, who, alongside Tom, has also overseen the building of homes in Middleton St George, on the outskirts of Darlington, and the renovation of a derelict South Shields building into an eight office hub, a project that marked the twins' first commercial venture.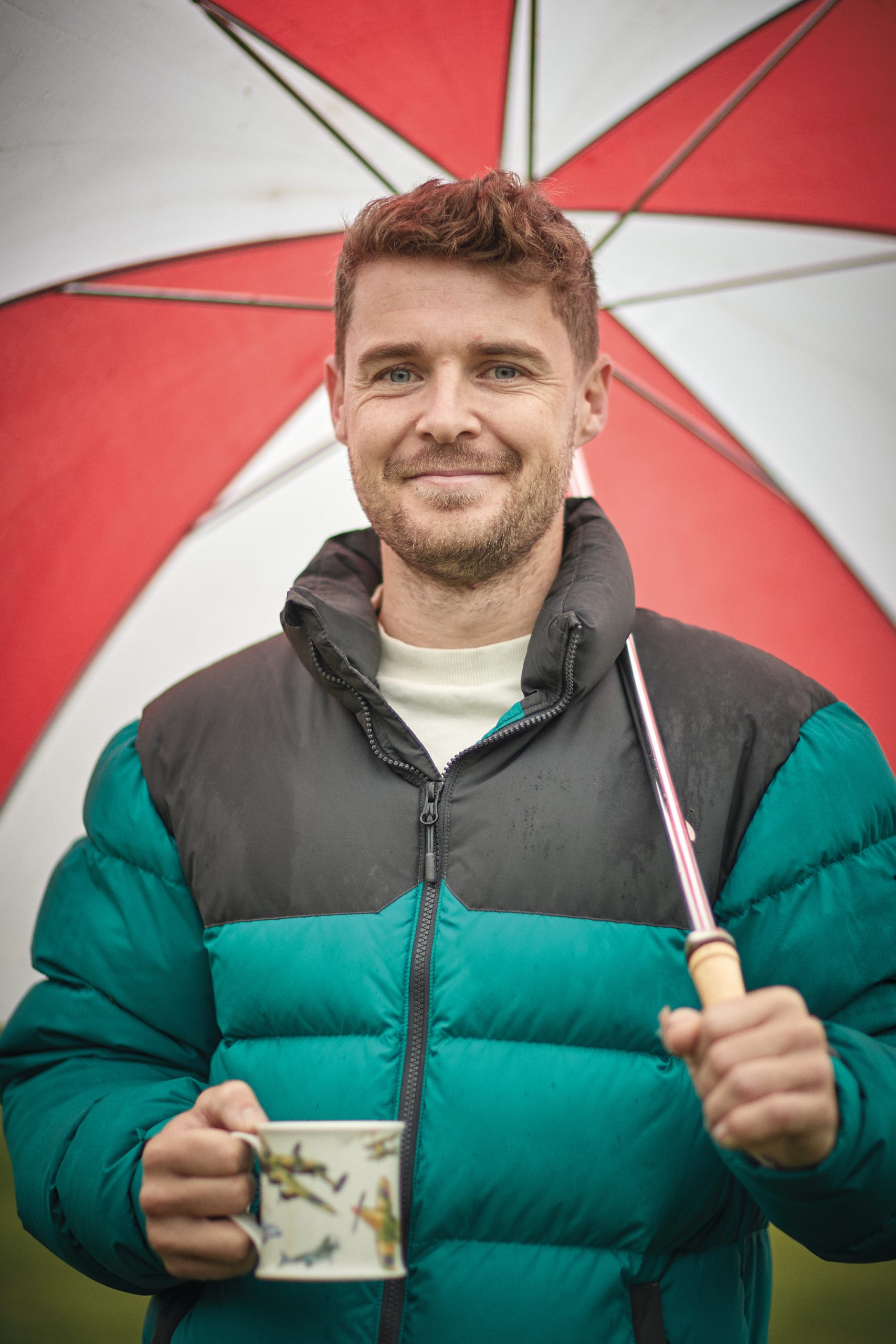 Jack says: "But I'd much rather borrow off the bank than my dad.
"There is a lot of unseen pressure when borrowing family money, especially when we're working in an industry where it can go very easily and very quickly.
"But it has been one of the biggest driving forces behind our success."
Tom says: "We got our determination and motivation because it was family money we had borrowed.
"In the early days – and it was never true – it was thrown at us that, 'daddy's paying for your business'.
"But the truth is actually very different, because if you're borrowing £100,000 from your family, the pressure's enormous.
"We know how lucky we are – dad has made some massive investments in our journey, and we're very proud of that."
But their success is not just down to good luck and good backing.
'Work Hard & Play Harder' says the poster on a St James Studios wall, and it's a mantra that clearly suits the twins.
Their graft has come not without lessons or setbacks. But, with every one, they've channelled their experiences for positive future gain.
Tom says: "We knew the market was there, we knew demand was there and we knew our product. 
"It was just getting enough money to do it, and that's where the banks took a big risk on us. 
"We were – and still are – dealing with scary sums; the professional fees alone for Dorman House, for example, were more than £350,000.
"And it was a learning process. 
"We went from plasterers turning up with a paper invoice, asking for a grand by the end of the week, to monthly invoices of £450,000 hitting the desk."
Jack says: "We've learned a lot, and we're continuing to learn.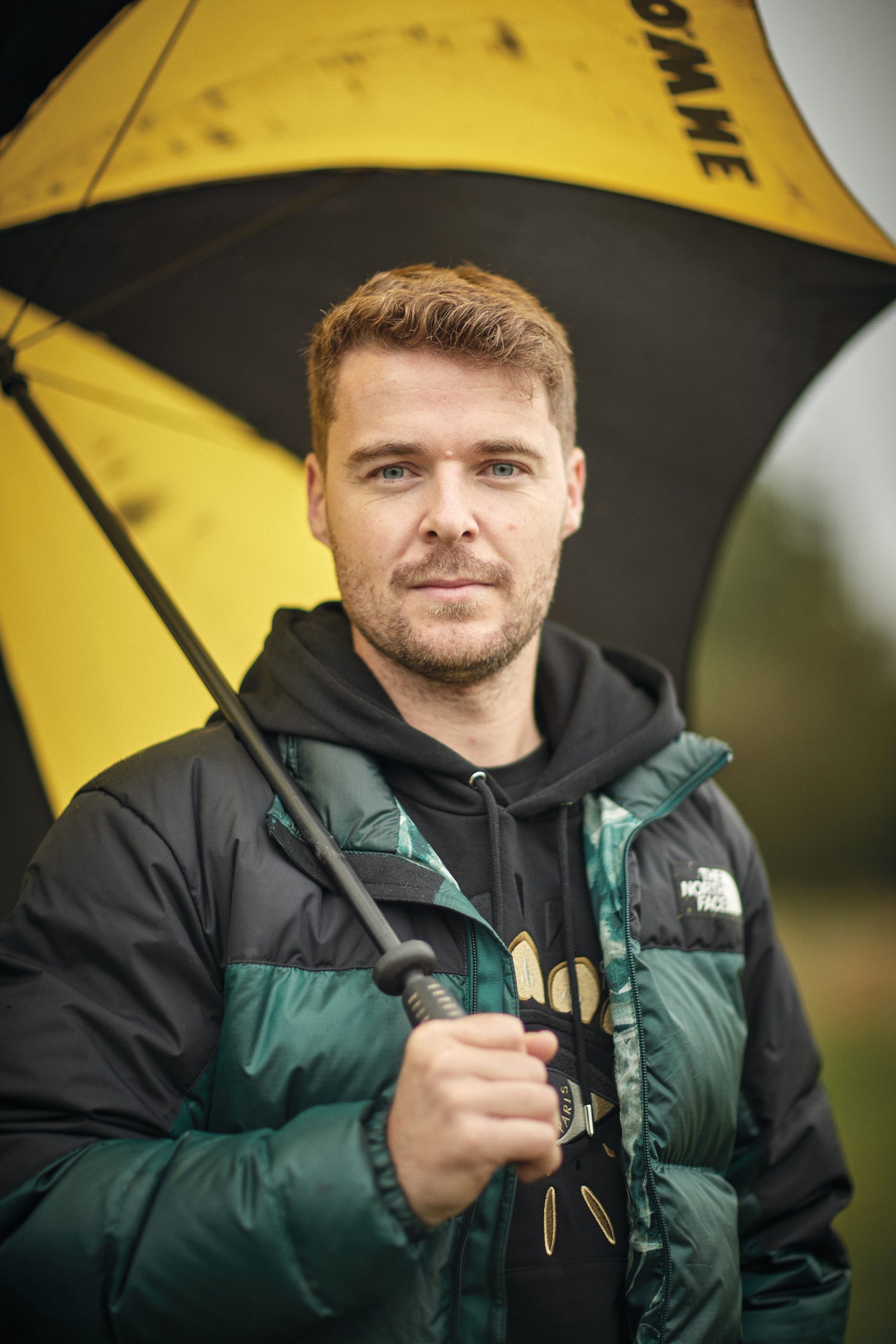 "St James Studios was our first huge project and gave us our first glimpse of high-level development finance and the risks associated. 
"We learned how to deal with professional services, including top-level architects, engineers and many others, and even though we brought in a main contractor, Jack and I still learnt so much, which provided another massive stepping stone on our journey."
He adds: "We're very proud of how far we've come, and excited about where we can still get to.
"Our journey shows that if two lads with zero knowledge or experience in the building trade can achieve what we have, then anyone can. 
"It just takes the right help, hard graft, self-belief and a positive attitude."