Build & Sustainability
Legal support with a distinctive approach
Fresh from a record deals year, The Endeavour Partnership's corporate and commercial team is continuing to move ahead at great pace. Here, Steven Hugill speaks to team lead Nik Tunley and fellow partners Nigel Williams, Martin McKinnell, James Butler and Jessica Lenham about its successes, plans for future growth and unrelenting commitment to the highest levels of customer service.
Leaf through any business playbook and it doesn't take long to arrive at the chapter devoted to strong customer service.
Words on a page, though, are one thing.
Successfully transferring them to the commercial world, where a client's needs flex against market flux, is quite the other.
Many struggle. Others fail.
But not The Endeavour Partnership.
Tees Valley's largest independent commercial law firm more than embodies the literature.
And it has the statistics to match.
Take the Stockton-based firm's corporate and commercial team, which advises on areas such as mergers and acquisitions, start-ups, management buyouts and shareholder agreements, as well as a range of other commercial undertakings.
The team enjoyed a record deals year in the period to July 31, with 63 completed transactions and more than 30 instructed deals in the coming months.
And the cornerstone of it all, says Nik Tunley, partner and head of the 14-strong team – whose clients include agricultural, engineering and technology sector operators – is an unremitting focus on customer support.
He says: "Things evolve over time, but our service levels will never change.
"They are the backbone of what we do."
Integral to its delivery is a deeply personal approach, which transcends static legal advice.
Partner Nigel Williams says: "Clients will often ask, 'what would you do?'.
"Owner managers sometimes just want a little bit of guidance, rather than a list of options and consequences."
"And because we've worked with a number of clients for so long," adds Nik, "it means we're able to say, 'you've done this before, and I was with you on those journeys, so look at what happened then and let's apply it here'.
"We're not making decisions for clients, we're using our knowledge of what suits them to present facts and outcomes from previous engagements to help shape future moves."
And, says partner James Butler, the commitment separates The Endeavour Partnership from market contemporaries.
He says: "We provide pragmatic commercial advice, which obviously makes a big difference.
"For some clients, it means we act as their in-house lawyer, looking at issues and providing solutions and advice from a position of already knowing what they want and need."
"We are also unusual", adds Nigel, "in that all our work has a partner-led focus."
He says: "Clients want to know the person in charge has a real handle on things; they want to speak with a partner who is across the detail."
Fellow partner Martin McKinnell says: "When a client works with us, it is never the case they will see a partner on the first day, and then never see them again."
James adds: "A lot of work goes into every transaction, and a client can call the lead partner and have a straight conversation on every element."
Such is the impact of its service, the corporate and commercial team's reach continues to grow.
Where once its core client base sat predominantly within a 50-mile radius of The Endeavour Partnership's Teesside headquarters, today the circle has widened to the US and European countries including Germany, Sweden and Switzerland.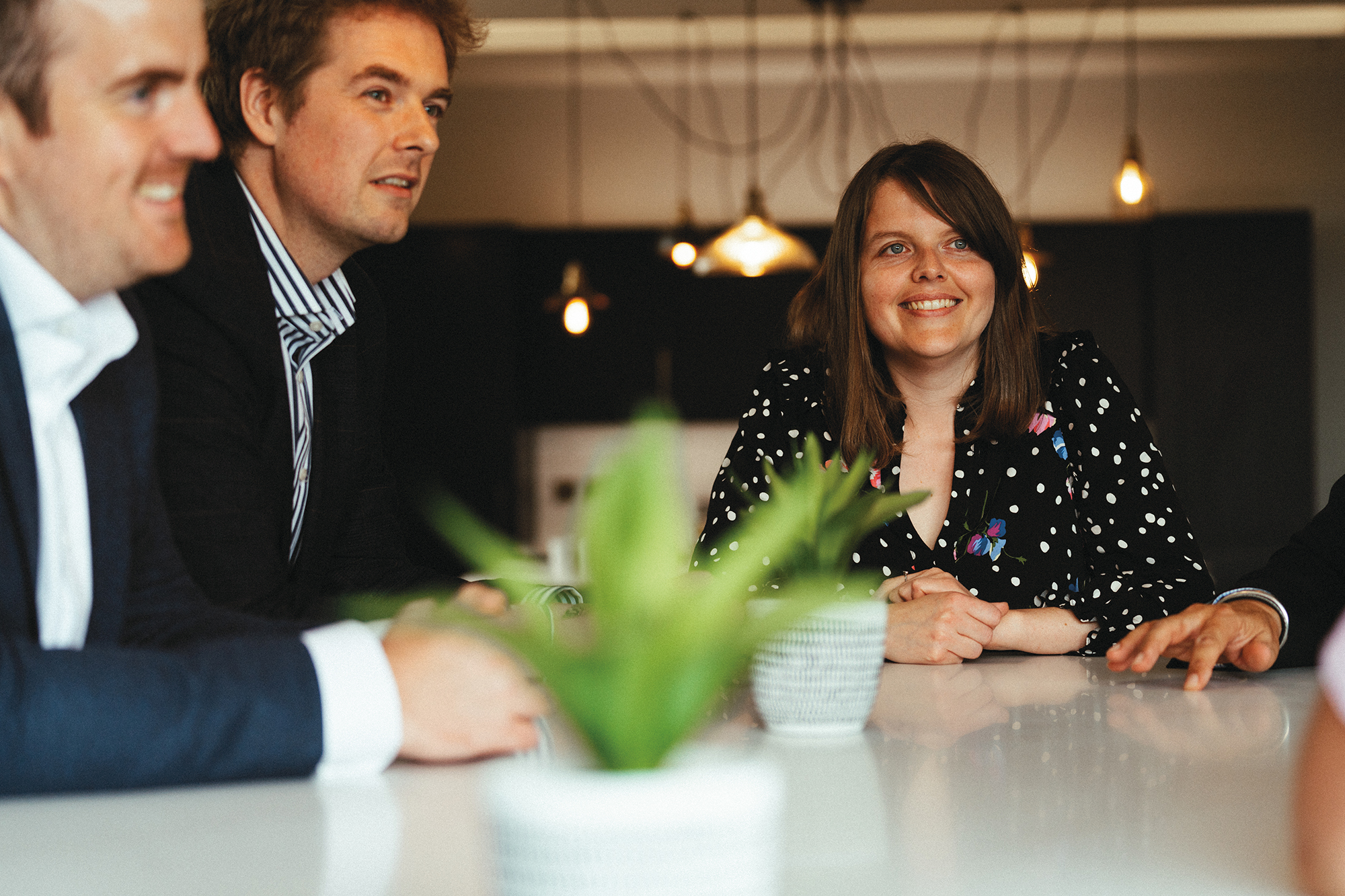 It also recently acted for a Milan operator on a Midlands acquisition, with the work secured through links to a London accountant aware of Nik from a previous transaction.
Nik says: "Not only did it highlight our connections, but it showed too how we are more than capable of competing against national and international law firms."
Martin adds: "That an accountant, who knows many people and organisations across the City and beyond, recommended us is a great reflection of our product and service delivery.
"Our ability to deliver deals up to £50 million is unrivalled on Teesside."
As such deals continue to help the team's standing grow, so too, says Nigel, will its headcount, with arrivals set to join a roster that has doubled in the last five years and includes recently appointed partner Jessica Lenham.
Having arrived at the firm in 2014, Northumbria University alumni Jessica is also a graduate of The Endeavour Partnership's training framework – and the customer focus and real-world experiences they instil – which she says are integral to its enduring successes.
She says: "I was given so much responsibility and hands-on opportunities as a trainee, and that really helped my progress.
"It's such an open atmosphere, and I know I'm always supported when doing the best for clients."
Alongside such physical expansion will be a continued broadening of the corporate and commercial team's strategic partner network, which, says Nigel, will further augment client relationships while catalysing The Endeavour Partnership's wider market station.
He says: "We get a lot of referrals, from accountants, bankers and other law firms.
"Some of the latter cover specialisms such as wills, trusts, family law and personal injury – where we don't – and we, in turn, provide guidance to those firms' clients around areas where we do specialise.
"Market dynamics will always change, but we've built a system that leaves us in good shape to continue moving forward."
Nik adds: "We get deals done.
"It is what we are known for, and we make sure clients are properly looked after throughout the process."