Build & Sustainability
PD Ports 'lifts crane driver training to new heights' with £400,000 simulator
A dock operator says it is taking crane driver training to the "next level" thanks to a £400,000 investment.
PD Ports has installed a simulator at its Tees Dock base.
Bosses say the kit – described as the only machine of its type in the North of England – allows trainees to undergo tuition safely and without disrupting live operations.
Programmed to replicate the ship-to-shore, rubber tyre gantry and mobile harbour cranes used at PD Ports' Teesport site, officials say the technology can replicate a multitude of scenarios, such as high winds, night working and hazard perceptions.
It is also able to imitate a hoist break failure, where a container begins to fall to the ground.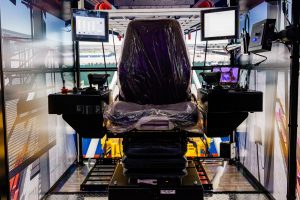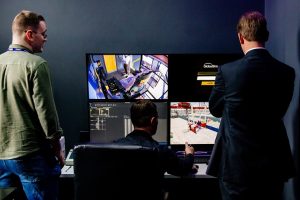 The investment was the idea of Martin Walker, PD Ports group engineering manager, electrical.
He said: "We started thinking about this back in 2020, as we were recruiting drivers who needed to be trained and our plant availability often limits us doing this.
"It was a big investment to make, but the benefits have already been demonstrated.
"As well as providing a safe space to learn, the simulator supports our carbon emission reduction efforts, as it uses less energy than a real crane, no fuel and no carbon emissions."
Frans Calje, PD Ports' chief executive, added: "The simulator offers next level training.
"As well as learning how to operate a crane, it gives them a chance to understand the deeper risks in their role and prepares them for any eventuality.
"Without cranes and crane drivers, none of the millions of tonnes of imports we rely on in the UK would make it off the ships."