Build & Sustainability
Unleashing the potential: Creating a level playing field for the North East to flourish
The region's place within the Government's flagship 'levelling-up' agenda
Boris Johnson called it his "defining mission".
Rishi Sunak says he will deliver on the Government's manifesto promise.
Jeremy Hunt says the Conservatives "remain committed" to the cause.
Much has been said about the 'levelling-up' agenda over recent weeks, months and indeed years, but how really has the North East benefited from the many pledges announced during despatch box discussions and PR statements?
That question, and a great many more, were the focus of a roundtable discussion between North East Times Magazine, planning and development consultancy Lichfields and leading independent law firm for business Muckle LLP, which analysed the area's place within Westminster's much-vaunted regeneration policy.
Featuring leaders from the North East's built environment, construction, education, finance, housing and legal sectors, the roundtable assessed the progress of the 'levelling-up' agenda, identifying where success has been achieved in the region, and highlighting where work remains outstanding if the Government is to truly close the commercial, economic and social divide between London and the rest of the UK. 
The roundtable discussion featured:
Chief executive, NE1
Chief customer officer, Newcastle Building Society; High Streets Task Force board member
Senior director, Lichfields
North East construction director, BAM Construct UK
Regional director and group head of planning, Citrus Group
Director of campus services, Northumbria University; chair of the Royal Institution of Chartered Surveyors' North East board
Partner and head of real estate, Muckle LLP
Director, Broadoak Asset Management
Partner, Ryder Architecture
Director, iMpeC Developments
Assistant director for strategic planning and insight, Karbon Homes
Regional managing director, Avison Young
Director, North East Times Magazine
AMID RECENT CHANGES TO THE NATIONAL POLITICAL LANDSCAPE, WHAT DO YOU UNDERSTAND 'LEVELLING-UP' TO BE, AND HOW DO YOU DEFINE THE PROGRAMME'S PERFORMANCE TO DATE?
To use the phrase 'levelling-up' is to conjure great many meaning to great many people.
For some, the Government's regional equalising strategy is proof of a regime committed to delivering watershed economic and social change.
For others, it stands not as a panacea but mere party rhetoric, another stuttering iteration of the Northern Powerhouse vehicle fashioned during the Cameron and Osborne era.
For more again, it remains a frustrating conundrum, with appreciation of policy met with an equal measure of annoyance at perceived limited outcomes.
What is unequivocal among those voices, however, is the collective desire to see the North East flourish, to harness the innovative legacy of its heavy industrial past and create a new age of prosperity.
And 'levelling-up' has the potential to deliver great transformative change – even if 2022 has seen the programme stutter, rather than sprint forward, following a delay to the publishing of a white paper and the summer and early autumn Westminster ministerial spin cycle.
And as the year ended, some green shoots were beginning to peep through.
According to the Chancellor's Autumn Statement, the region is primed to accept a mayoral devolution deal, widely understood to include authorities in Gateshead, Newcastle, Northumberland, Sunderland and North and South Tyneside – and possibly Durham.
The newly-installed chief financial minister also committed the Government to at least £1.7 billion spending via a second round of the Levelling Up Fund, the initial tranche of which supported projects in Bishop Auckland, Newcastle and Sunderland, among other areas.
And all will be overseen by the returning Levelling Up, Housing and Communities Secretary Michael Gove.
Having unveiled the Government's 'levelling-up' white paper in early 2022, his reappointment provides an element of stability following the recent turbulence.
However, Jonathan Wallace, senior director at national planning and development consultancy Lichfields, said while the moves were abundantly welcome, the ambiguity around 'levelling-up' may well linger for some time yet.
He said: "We know 'levelling-up' is about making sure we bring regions and cities up to the same levels that the more prosperous parts of the country have reached.
"And we did finally get some definition with the white paper.
"But, given the political changes, I suspect we're going to go through some redefinition, as the new Government works through what it can achieve."
Stephen Patterson, chief executive at NE1, Newcastle's business improvement district company, agreed, adding that while some gains have been made, and 'levelling-up' carries the right sentiment, there remains much to do before parity is achieved nationally.
He said: "'Levelling-up' means the Government now has a regular stream of funds the city can pitch for, and they are certainly welcomed.
"But while the intent is very good, the funding criteria has been hugely biased to London and the South East – whether it be around congestion, land values or economic impact – which has sucked funding away from the rest of the country.
"And that is why I don't think we're quite there when it comes to 'levelling-up'.
"It has been a good start, but we need to do more."
Erin Peart, director of campus services for Northumbria University, concurred.
She added: "It is about equality; we all want to be on a level playing field.
"Going forward, it's about how we get an equal share."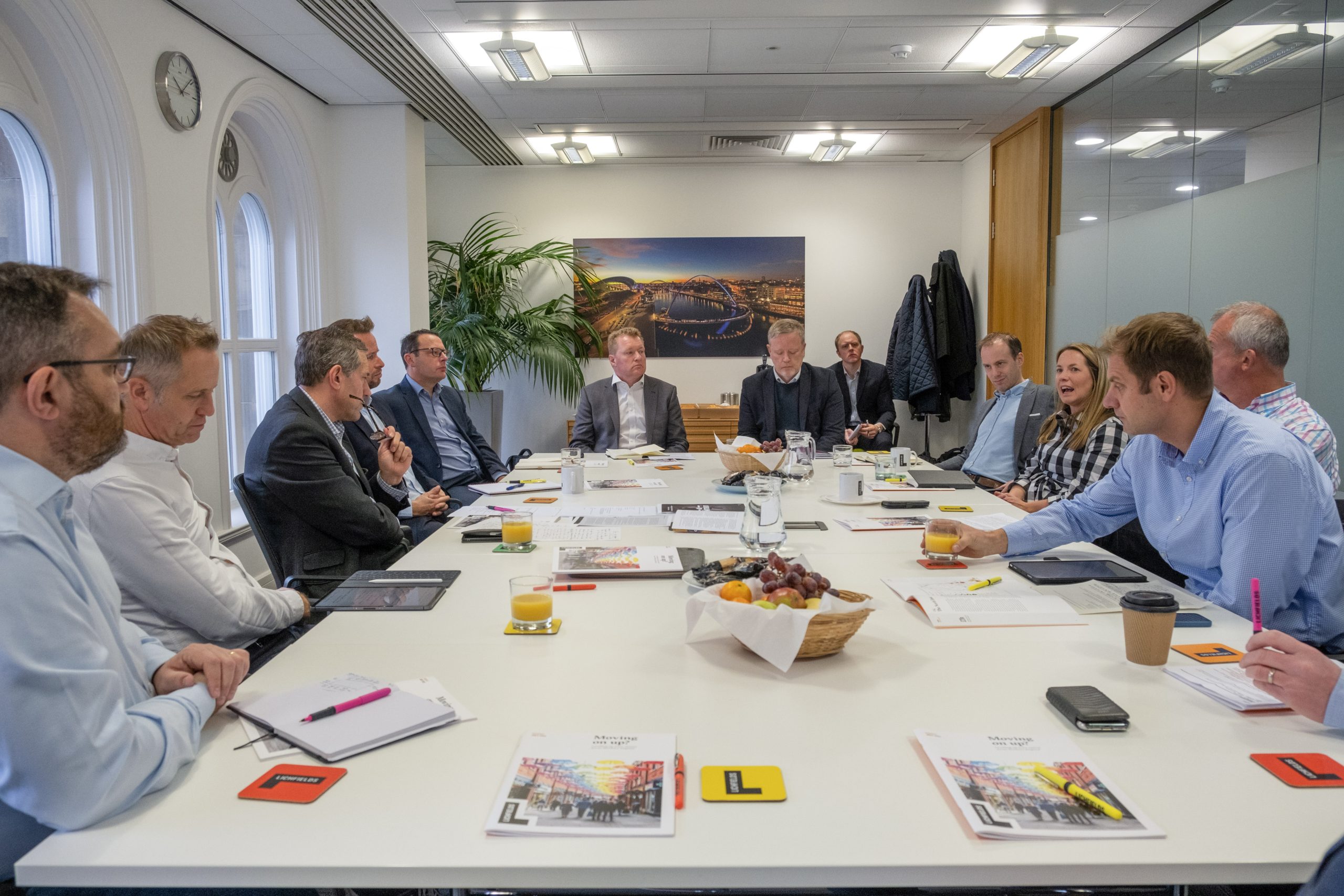 HOW POSITIVE AN EFFECT HAS THE 'LEVELLING-UP' PROGRAMME HAD ON THE NORTH EAST? ARE THERE ANY EXAMPLES OF PROJECTS THAT DEMONSTRATE ITS INFLUENCE? 
For all the aforementioned uncertainty, and the previous stalling of the white paper, the 'levelling-up' story does have some tangible chapters.
One of the most significant is being written in Darlington, where two squares of land, both former unkempt car parks patchworked by years of makeshift repairs, stand ready to drive Government legislation.
The first has already given way to the Darlington Economic Campus, the five-storey office block formerly marketed as Feethams House and based a couple of long ball clearances away from the town's old football ground, which is hosting hundreds of senior civil servants – including the Second Permanent Secretary to the Treasury.
The second, primed for land that was once a vehicle dealership, and which sits between a valet business and a working men's club, will provide a permanent home for existing economic campus staff, as well as further new arrivals, as the Government presses ahead with plans to decamp more than 1000 Whitehall staff from London to the railway town.
Elsewhere, Westminster's ongoing support of Tees Valley Mayor Ben Houchen is helping his Teesworks venture turn ex-steelworks land near Redcar into a global clean energy hub, and five schemes, including Stockton's transformation of its high street into a swathe of greenery and riverside walkways, secured multi-million-pound backing from the first round of the Levelling Up Fund.
Neil McMillan, director of iMpeC Developments, which has been instrumental in originating and delivering the Durham City-based Milburngate business, leisure and residential scheme, told the roundtable: "The Treasury alone can have a big impact on Darlington, with other things happening organically around it.
"We've seen a lot of funding put into the built environment infrastructure, which has been good to see as we've lagged behind on that – and Teesside has been a big beneficiary."
Ronnie Graham, partner at Ryder Architecture, picked up on the foresight of Stockton-on-Tees Borough Council's high street conversion, saying the scheme – which Ryder is supporting – provides a poster project for the 'levelling-up' agenda.
He said: "Stockton is a great example of town centre redevelopment; it is a fantastic project in demonstrating the reimagining of a high street space, of bringing other uses in, because retail is never going to return to what it was."
The roundtable also heard about the completion of the near £10 million Regent Cinema, on Redcar's seafront, which was funded by cash funnelled from central reserves via the Tees Valley Combined Authority.
The venue, overlooking the town's beach where scenes replicating Dunkirk were shot for the 2007 Hollywood film Atonement, was built by BAM Construct UK, and Tony Fitzgerald, its North East construction director, was equally effusive.
He said: "It is a very good news story for what happens with 'levelling-up' funding."
Stuart Miller, Newcastle Building Society's chief customer officer and High Streets Task Force board member concurred, saying such work has the potential to act as a catalyst for further economic and social growth.
He said: "If we have examples like Stockton and Redcar, it gives other people confidence and the ability to say, 'actually, they stand as a really great investment because of what they might be in the future'."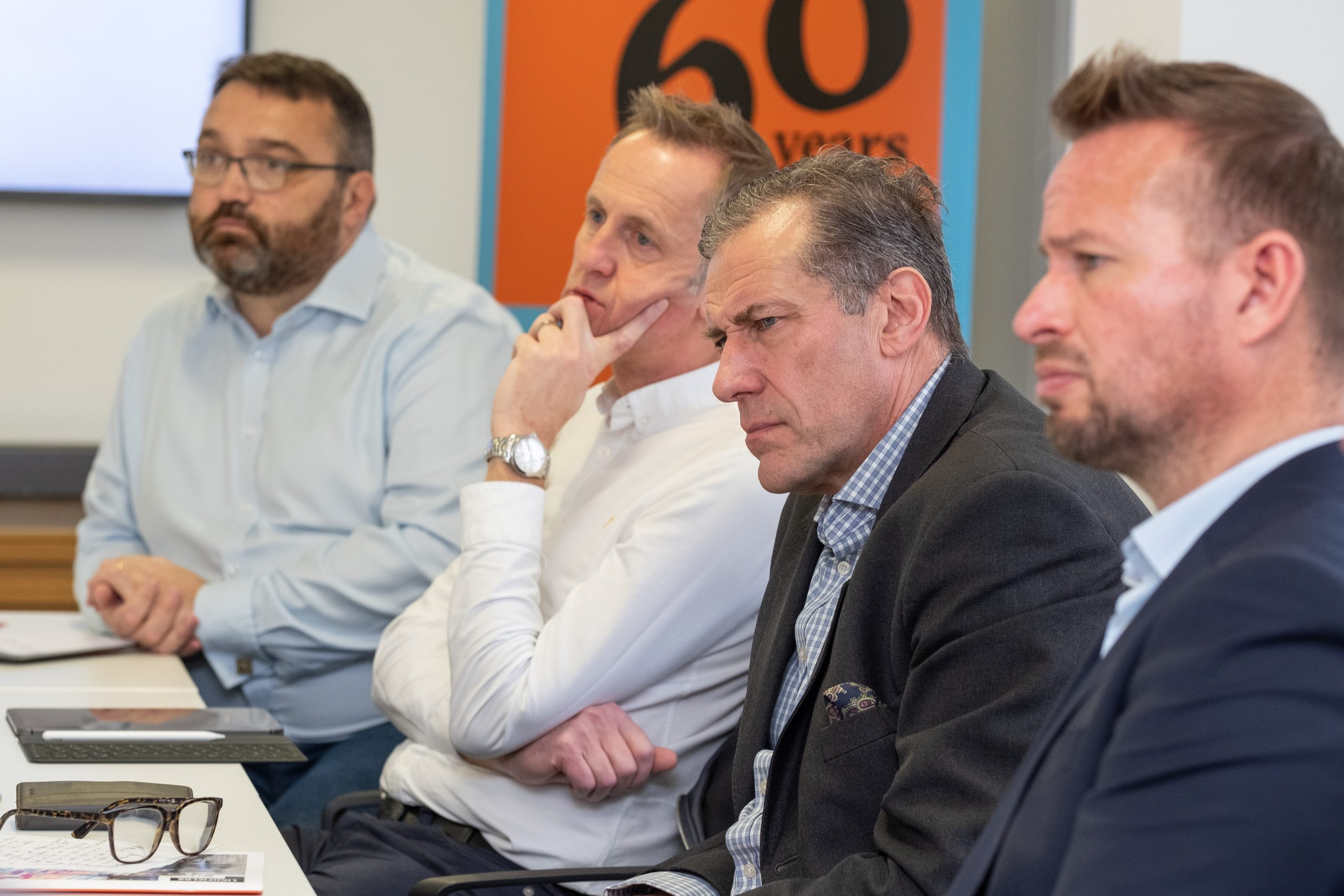 WHAT ARE THE MAIN CHALLENGES TO MAKING 'LEVELLING-UP' A SUCCESS?
For all the opportunity, and initial cash boost for some areas, there nevertheless remain a number of obstacles to clear if the North East is to truly benefit from the Government's flagship regeneration policy.
And the panel was united that a stream of high-value jobs, alongside a conveyor belt of talent, sit central to any future success.
John Seager, director at Broadoak Asset Management, highlighted a paper by Centre for Cities' Paul Swinney, which uses Sunderland car maker Nissan as an employment and investment case study.
Noting the difference in stature of roles across the Qashqai and all-electric Leaf maker's Washington production line workforce to that of a southern-based research and development centre, John said: "Nissan has access to cheap labour and land in the North East.
"But all of its higher value jobs are in Bedfordshire, where it pays a premium to be.
"The key to 'levelling-up' is making sure Nissan employs all those highly-skilled people in the North East.
"Until we have reached that point, 'levelling-up' won't mean anything."
Jonathan Wallace agreed, saying it was crucial the North East develops a stronger private sector base to underpin growth at the upper end of the employment spectrum.
He said: "We need the private sector to grow with a whole range of jobs, including the high-value jobs we presently miss out on.
"We need more higher value jobs, and we need to create more good housing; doing that will help change towns and high streets.
"Unless we increase the wealth, there is a danger we have pretty-looking towns that are empty."
However, the panel noted too the need for a balanced blend of employment, factoring the differing social structures and physical needs of villages, towns and cities across the region.
Andrew Sugden, assistant director for strategic planning and insight at housing provider Karbon Homes, said: "The higher level jobs story is absolutely right at the regional level.
"But at the very local place level, for somewhere to be liveable, there has to be investment in that local economy to create a sustainable jobs market.
"That employment has to be accessible, and support a local financial services sector, a doctors' surgery and the rest of the foundational economy that makes a town work."
Access to skills was another key area emphasised.
Jonathan Combe, partner and head of real estate at law firm Muckle LLP, said the region must do more to plug a 'brain drain' of academic talent.
He said: "We have fantastic universities, but what percentage of graduates stay in the region?
"We need to keep them, and things like the Treasury coming to Darlington could really create some momentum around jobs."
Members also discussed the existing educational framework, delivering a unanimous verdict that it presently fails to meet industry needs.
Acknowledging the pandemic's impact on the world of teaching over the last two years, panellists nevertheless said action is of paramount importance.
Stephen said: "Links between education, schools and employment need to be forged much earlier.
"We deliver NE1 Can, which provides a programme of engagement and events that plugs 1400 businesses into schools.
"But, as a region, we should have a far more integrated strategy between schools and employment."
Jonathan Combe agreed, highlighting the company's Inspiring Careers programme – which encourages youngsters from a variety of backgrounds to consider the legal profession – while recalling his own school's careers advice.
He said: "Inspiring Careers aims to give children from lower social backgrounds access to connections they don't presently have, and there needs to be more of that kind of link.
"I went to a good school, but the careers advice was poor, and I worry in some that it hasn't moved on."
Gordon Hewling, regional managing director at real estate firm Avison Young, concurred, saying he was concerned about the pressures placed on schools and education providers to deliver work experience and placements.
He said: "It's a logistical challenge. If you've got 100 students in a comprehensive school, where are they going to go, and who organises that?
"And if there aren't opportunities on the doorstep, even a week somewhere, you're going to perpetuate the feeling of a glass ceiling, because students are going to go where mum, dad or uncle works."
Against this backdrop, panellists used further examples of organisations' talent pathways to debate the region's commitment to creating a pipeline of excellence.
Referring to Ryder Architecture's PlanBEE programme, which prepares youngsters for careers across construction management and engineering roles, alongside Gateshead College and other partners, Ronnie said there was great opportunity to turbocharge learning and development through 'levelling-up'.
He said: "One of the biggest issues we have is attracting talent into the industry.
"And we've taken the bull by the horns.
"PlanBEE welcomes students for a foundation year, which introduces them to the industry and allows them to spend time with quantity surveyors, contractors, engineers and architects.
"It is a route into the sector, from which they are nurtured and placed within industry.
"It is interesting to consider what we've done against what could potentially happen through devolution, and whether there could be a devolved education budget capable of responding to our region's demands."
Stuart drew attention to Newcastle Building Society's financial advisor academy, which the mutual founded to support expansion while covering staff turnover and retirement, and its partnership with the Newcastle United Foundation, which he said is having a profoundly positive impact.
He said: "The academy has been a real success story, and our work with the foundation really gets children engaged.
"We do joint sessions, with branch managers focusing on things like career opportunities and the workday experience."
Neil took the discussion forward, suggesting 'levelling-up' could create a new conduit for talent progression by creating a skills-based body capable of better coalescing industry and education.
He said: "Is there an interface between education and business?
"Because, I suspect, if you asked a lot of people in education what construction is, for example, they would view it as muddy boots and working in the rain.
"But the breadth of professions in the sector is phenomenal.
"I see a real opportunity, through 'levelling-up', for our region to have a body that matches students with industry."
Neil's call was given added colour by Tony, who revealed BAM Construct UK is evolving its recruitment process to remain at the forefront of sector developments while removing stereotypes.
He said: "The world is changing; modern methods of construction is a classic example, with everything made off-site in a clean environment.
"And within that landscape, we're creating an adaptive workforce for the future, bringing people in that don't necessarily have a focus on construction, but who have strong digital skills, for example, which is bringing new ideas and ways of working."
Erin said 'levelling-up' must too create a platform to remove a marked gender and inclusivity divide.
Citing her role as chair of the Royal Institution of Chartered Surveyors' regional board, she said: "In the last 15 years, accountancy has shifted to a 50/50 gender split, and the legal sector has more females than males.
"But in the property industry, we are missing a whole generation, because we are not including or attracting BAME and greater diversity.
"It's a UK-wide problem, and 'levelling-up' has to start to help some of that mobility, by attracting people into things they may think they shouldn't, couldn't, or can't be part of."
Jonathan Combe backed Erin's point, spotlighting the gender landscape within which Muckle operates.
He said: "You've got to inspire people that there is a career for them.
"We get hundreds of applications for apprentices and training contracts every year, and women perform much better at those interviews.
"Thankfully, we don't have a gender imbalance, but the sector generally needs to find a way to attract more women."
Jonathan Wallace said: "We'd be stronger as a region with greater diversity; if you look around, we have to move a little quicker."
Gordon added: "Our industry is desperate to broaden the social spectrum.
"There is definitely a glass ceiling for anyone from a lower social background."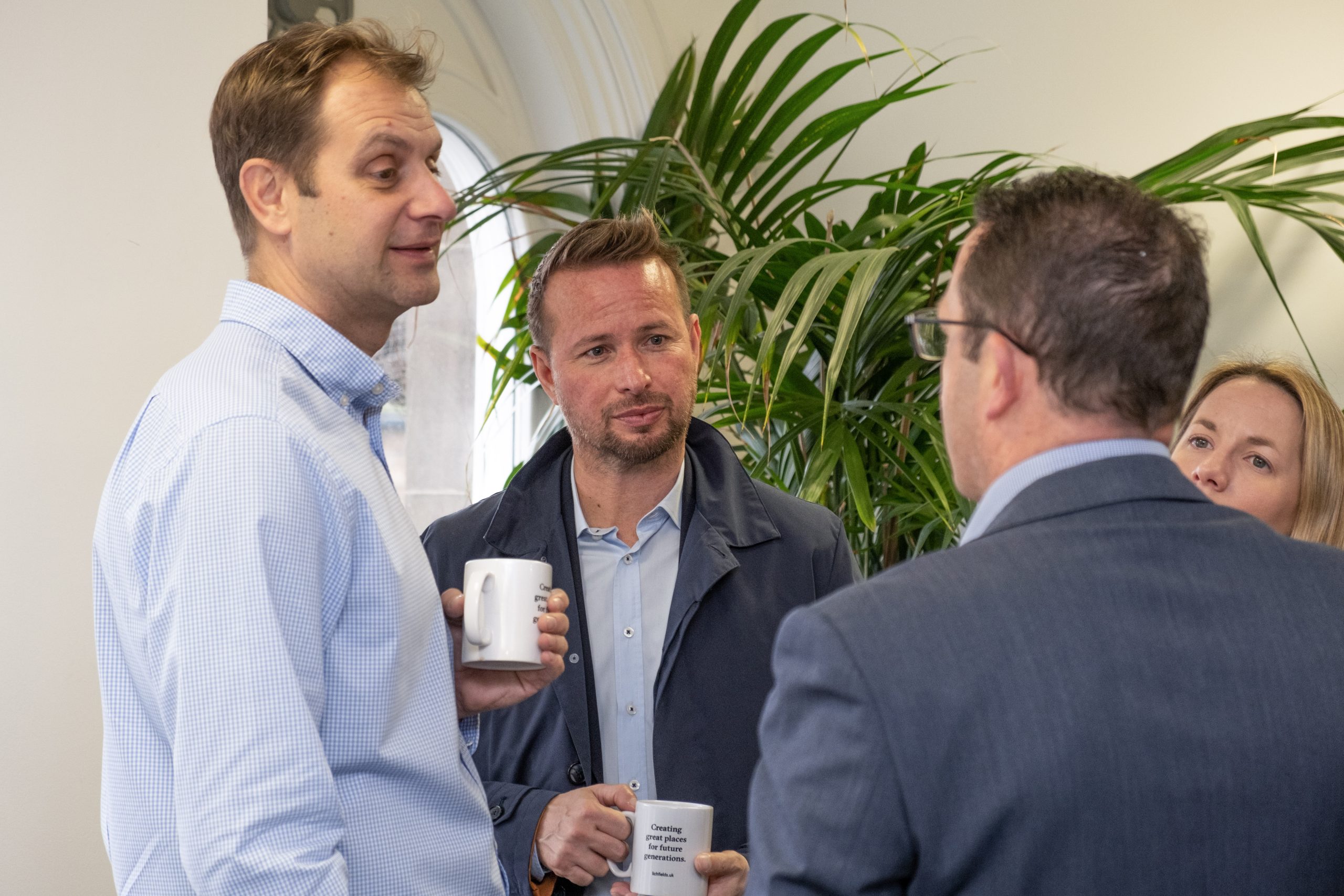 COULD THE NORTH EAST'S 'LEVELLING-UP' AMBITIONS BE STYMIED BY SUB-REGIONAL DIVIDES? SHOULD IT BE SPEAKING WITH A MORE UNITED VOICE? 
For all its collective title, the region has felt, for a while now, somewhat fractured, with elected mayors in the Tees Valley and North of Tyne bookending the so-called LA7 local authorities of Durham, Gateshead, Newcastle, Northumberland, Sunderland and North and South Tyneside.
However, with the recent Autumn Statement confirming the Government is "in advanced discussions on a mayoral devolution deal in the North East", hopes are increasing that those breaks may be healing.
And the panel was decisive in its belief that for any 'levelling-up' policy to work, the area must create a united front.
Jonathan Wallace said: "We need to improve at working as one region.
"We all benefit by having a company like Nissan in the North East, or if something happens in Newcastle.
"When I was a child, the North East started in Teesside and went up to Northumberland.
"But now there's a feeling it begins in Durham and goes up, and that Teesside is a different entity.
"I remember the 'passionate people, passionate places' slogan of One North East – and the underlying reasons for creating that remain today.
"There is a real opportunity, and we must come together and bring it forward."
John agreed, referencing work with the New Writing North charity and a piece by Richard Benson, which celebrates the North East's history and problem-solving attitude, which he said the region must continue harnessing – as one – to succeed.
Neil said such a collective approach would help with the future presentation and investment value of the North East.
He added: "I always think of the region as one entity.
"We're in a global race, and the world doesn't see the sub-divides. It sees one North East.
"So why shouldn't we?"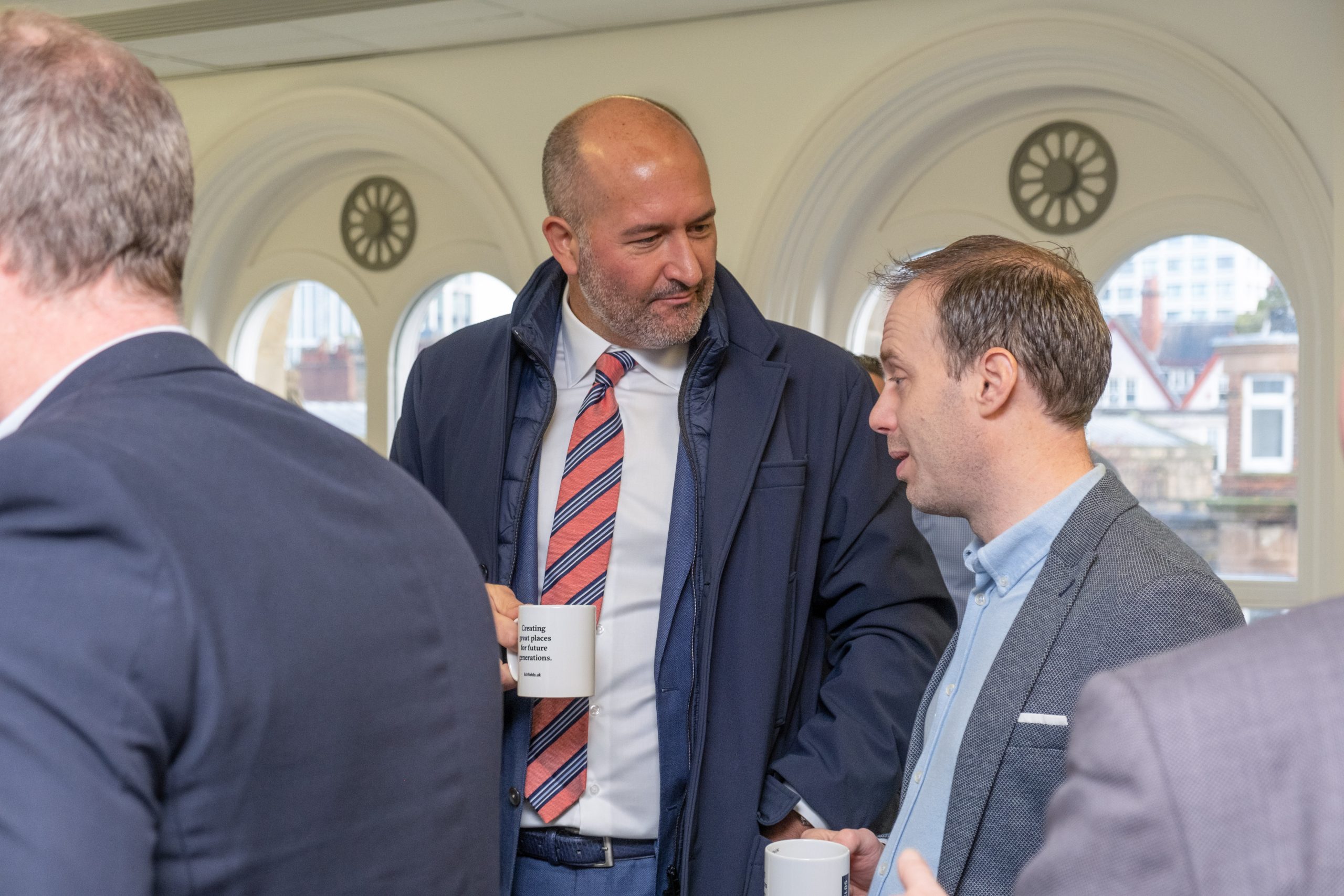 WHAT IS YOUR ONE PRIORITY FOR THE 'LEVELLING-UP' AGENDA ACROSS THE REGION?
Perhaps fittingly, for the cradle of the railway, both Tony and James called for improvements to train travel, which they said would dramatically increase passenger and freight services.
Tony cited the Northern Powerhouse Rail project – namechecked by the Chancellor during the Autumn Statement – which aims to improve connectivity between the North East, North West and Yorkshire.
He said: "This would probably make the biggest difference to improving infrastructure, networks and connecting towns.
"It would really drive economic growth, and make a bigger difference than any individual project funded by 'levelling-up' cash."
James highlighted the growing campaign to restore the 21-mile Leamside line, which runs between Tursdale, in County Durham, and Pelaw, in Gateshead, but has been mothballed for decades.
He said: "We know the East Coast Main Line is congested.
"We want to run more freight on the line, but we can't because it is heavily passenger serviced, and those services drive a lot of income.
"The Leamside line would go up via Washington and allow all the conurbations to the east of Newcastle to be opened up, creating viable commuting services in both directions while allowing for more freight that could link to the East Coast Main Line.
"The knock-on benefits would be enormous for a number of sectors."
Andrew, Ronnie and Gordon championed expansion of the area's green energy space, saying building on developments such as Equinor's Port of Tyne-based Dogger Bank wind farm maintenance hub and Teesworks' BP-led Net Zero Teesside Power project, which promises a gas-fired power station with carbon capture and storage capabilities, is a must.
Andrew said: "We sometimes overlook the region's net-zero credentials, whether they be the Net Zero Industry Innovation Centre at Teesside University, the new Green Lithium factory on Teesside, the development of more eco-homes, the mine water heating scheme proposed around Seaham and the whole wind power industry.
"It makes for a unique offer, which runs right back to our history of mining."
Ronnie agreed, saying he believed it was important to continue strengthening the region's port infrastructure amid a revision of international shipping routes.
He said: "Global trade movement is going to change so significantly over the next 20 to 30 years.
"There will be less demand on the Suez Canal, which is going to put more emphasis on the eastern coast and the ports."
Gordon said: "Low-carbon measures run all the way up the seaboard – the new quay at Teesworks, for example, opens up much potential.
"And we have the best opportunity of any country in the world when it comes to offshore wind power."
Jonathan Combe added: "There is so much untapped potential in our region.
"And now is the time for us to exploit the many opportunities before us."