Build & Sustainability
Vehicle battery maker Britishvolt drives up skills agenda with Northumberland College partnership
A company behind 3000-job Northumberland vehicle battery factory plans has struck up a skills partnership.
Britishvolt is working with Northumberland College and the Advanced Manufacturing Training Centre to nurture the next generation.
Bosses say the college will cultivate Britishvolt production line and technician apprentices, and support the business' BV FutureGen Foundation, which will provide gateway qualifications into the STEM and renewables sectors.
Britishvolt is building a plant at Cambois, near Blyth, which it says will create 3000 direct jobs and up to 5000 supply chain posts, and Katie Sloggett, the firm's head of learning and development [pictured below], said its training tie-up will help "build the batteries that will power… a cleaner, greener future."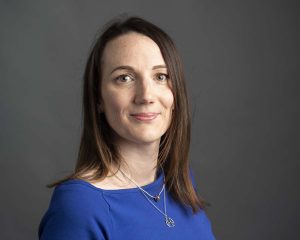 She added: "This is a fantastic opportunity to work within our local communities and help generate the skills required for Britain to play its part in the next industrial revolution.
"These partnerships will initially create opportunities for apprentices at levels two to four, in time forming part of a wider electrification skills pathway towards higher-skills, up to and including level eight (PhD)."
Iain Nixon, vice principal; partnerships and commercial at Education Partnership North East, which includes Northumberland College, said: "Britishvolt's arrival is going to have a massive, positive impact on the local area and its economy.
"We're delighted to be partnering to help recruit new talent and develop its workforce."
The partnership comes after Britishvolt agreed a €36 million takeover of Monbat Group's German-based subsidiary EAS.
Known for work with NASA, EAS develops and produces large format cylindrical lithium-ion battery cells for global use across the aerospace and defence, marine and automotive sectors.
Britishvolt is also working alongside Scorpio Group to steer the shipping industry towards cleaner power, and has deals with sportscar makers Lotus and Aston Martin to help develop next generation electric-powered luxury vehicles.