Uncategorised
World's best real tennis stars set for Jesmond Dene Cup action
One of Newcastle's oldest sports clubs will host its first professional tournament next month.
Jesmond Dene Real Tennis Club, one of only 42 real tennis clubs in the world, will welcome some of the world's best players for the Jesmond Dene Cup presented by Queensway Dental, between May 6 and 8.
The names will include current British Open winner and world number three John Lumley, and former world number two Bryn Sayers.
Real tennis, so-called in the UK to differentiate the sport from its overwhelmingly popular derivative lawn tennis, is a historic sport.
Described as a combination of tennis and squash, its roots predate the game's first formal rulebook, which was published in France in the late 16th century.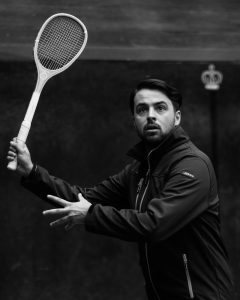 The court in Newcastle was built in 1894 by Sir Andrew Noble, and is considered one of the best examples of a real tennis court in the world.
Mark Eadle, who took over as club professional at Jesmond Dene Real Tennis Club in 2020, said: "It really is one of Newcastle's best kept secrets.
"Jesmond has one of the original racquet sport courts and we are excited to welcome some of the world's best real tennis players to the city.
"We're keen to showcase the game to sports lovers in the North East."
Mark's son Zak, a leading professional player who will compete in the event, added: "It's refreshing to see the return of real tennis tournaments and exciting to hold a pro tournament in the region.
"We welcome anyone who enjoys racket sports to the court for what should be a brilliant event."
The competition is a ticketed event. To order your free ticket, email [email protected]