Uncategorised
'Making a difference to the trajectory of students' lives' – Newcastle's Royal Grammar School hails impact as 500th anniversary looms
An A-Level pupil jumped four grades in a mock exam, thanks to one of the educational projects spearheaded by Newcastle's oldest school.
Royal Grammar School (RGS) has helped 10,000 learners in the North East as part of a drive to raise aspirations across the region.
Staff have mentored state school students with Oxbridge applications, provided extra maths coaching for youngsters in schools unable to provide specialist staff – and even led ten primary schools through the process of entering the international FIRST Lego League.
And RGS' 2023 Social Impact Report found its "small interventions" helped one physics pupil raise their mock grade from a U to a B.
John Smith, RGS' director of partnerships, says: "We believe every child should have the opportunity to fulfil their potential and to explore their passions."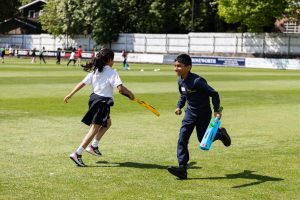 To date, the Jesmond school has worked with 105 local state schools on 50 different partnership projects, focusing on improving results in an array of subjects from art and the classics to science, engineering and robotics.
RGS also continues to provide bursaries, with one in 16 children at the school receiving a free education.
Bursaries are targeted at families living in the most deprived areas of the region and, in the past 20 years, RGS has supported 447 bursary families, enabled by loyal donors.
The likes of The Reece Foundation, British Engines, The HMCK Charity, Classics for All, Newcastle Building Society and Virgin Money Foundation have all backed RGS.
John said: "We're dedicated to finding long-term, cross-sector approaches to create sustained impact for young people in our region, through providing intervention to individual students today and supporting our region's amazing teachers for tomorrow.
"We're proud RGS is bringing diverse partners and funding streams together towards a common goal, and that the North East has a schools partnership model that is unique in the country."
The community work has also reached more than 750 North East state schoolteachers, who have worked collaboratively on curriculum development and CPD.
This year, RGS is part of the National School-Centred Initial Teacher Training (SCITT) scheme, and is directly recruiting and training teachers to help fill the region's maths and physics teacher vacancies.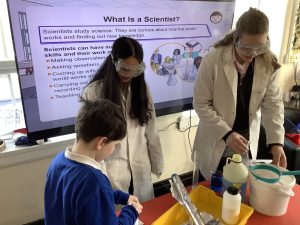 Chris Zarrage, director of school-led regional network Schools North East, said: "It's fantastic to see schools like RGS finding new ways to address issues that impact upon the schools of our region.
"This proves schools can collaborate beyond geographical or sector barriers, and help each other for the benefit of the North East's young people."
The initiatives come ahead of a major milestone for the independent school, which, in 2025, will celebrate its 500th anniversary.
But while it looks to the past with pride, John says it is also focused on the challenges facing education and young people in the present, which "can only be solved through partnership and collaboration".
He added: "We have capacity and influence to make a wider impact beyond the school walls with RGS partnerships and bursaries.
"We are driven by the difference we can make, not only to the trajectory of the lives of students who attend our school, but also to our broader community and wider society."