Uncategorised
Making the multinational local
Preparing for the future in business can mean making big decisions and key investments, all of which balance risk and reward. Providing a wealth of expertise is global professional services firm Aon, which, from its two North East offices, provides tailored support to businesses of all shapes and sizes. Here, Christine Wood, the company's recently appointed head of North East and Cumbria, speaks to North East Times Magazine, revealing how expanding her networks helped prepare her for the role and why being part of a multinational has enhanced localised knowledge and support for clients.
In times of uncertainty and seemingly constant shifts in the status quo, support from a trusted expert can be invaluable. 
No matter how large a business, no matter the sector or the experience of its management team, having a third-party provide fresh insight and specialist advice can provide firmer foundations for the future. 
Offering commercial risk, workplace health, reinsurance and wealth solutions, global professional services firm Aon is well placed to help clients grow, protect their business and be prepared for anything they may face.
With dedicated offices on Newcastle's Quayside and a newly opened base in Stockton, Aon's 40-strong North East team is committed to providing customised support and local knowledge to clients. 
And nobody represents the strength of local knowledge better than Christine Wood, the new head of office for Aon North East and Cumbria.
She says: "Aon is such a large organisation, and sometimes the smaller businesses believe we are too big for them. 
"But that couldn't be further from the truth.
"We work with multinationals right through to sole traders; my team is passionate about making sure the quality of service and cover is the same for every single client, regardless of size. 
"We use Aon's size and strength to support every client in as many different ways as they need, while keeping things very local with our team based in the North East."
Born, bred and educated in the region, Christine started as a trainee at John Lewis – working her way to a senior management position – before further career development with Newcastle International Airport and a role with the Entrepreneurs' Forum.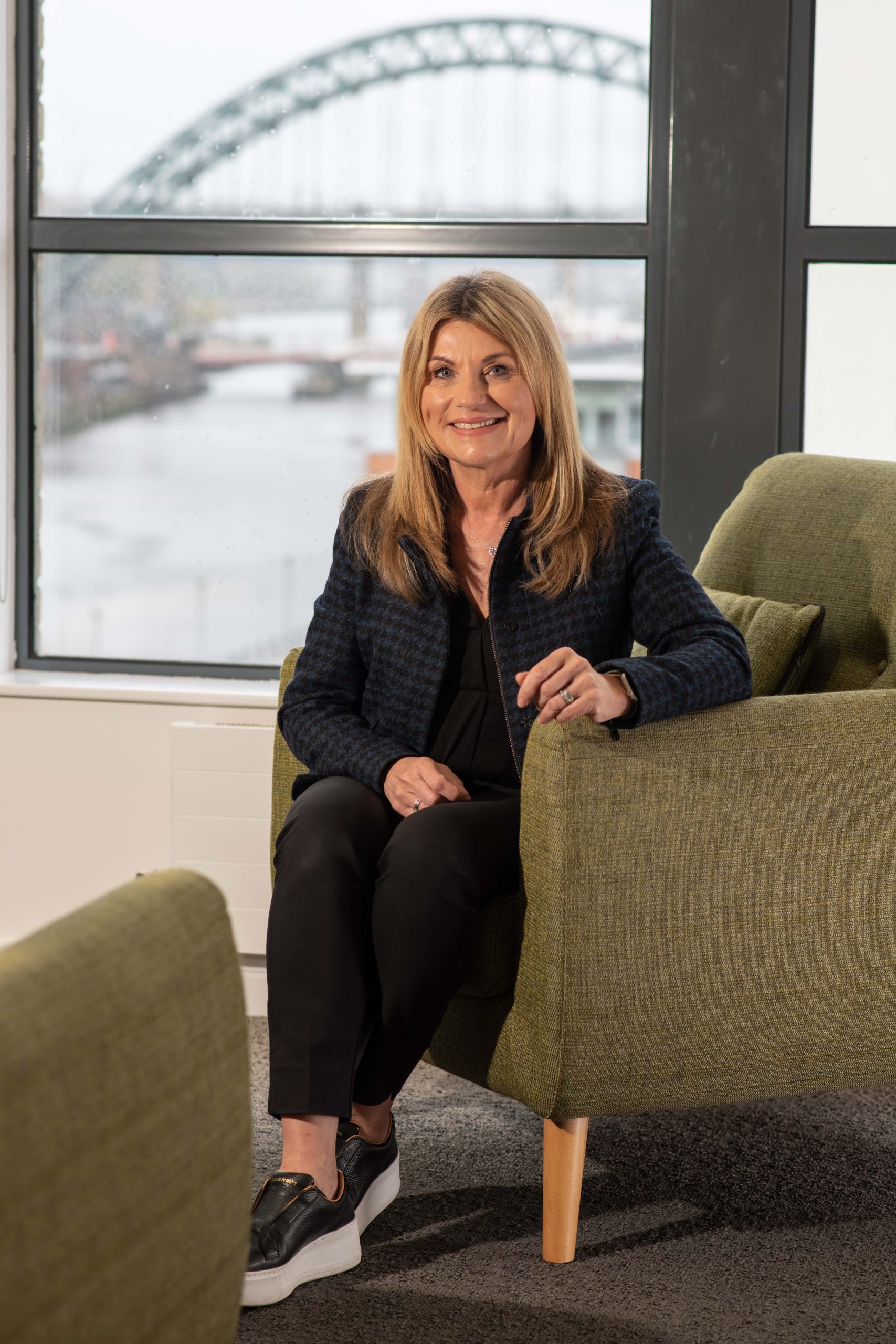 It was through the latter she met senior figures from Aon, leading to her joining the company ten years ago in a development role that saw her work as a conduit between Aon and the region's business scene. 
In recent years, her role as regional director saw her spearheading sales strategy for nine offices and widening her networks across the UK and internally too, working more closely with some of Aon's specialist teams. 
She says: "It's an exciting time with significant opportunity to now share my national experiences within a region I love. 
"My previous position expanded my network of connections within Aon, broadening my knowledge and awareness of all the speciality areas that we cover. 
"More importantly, it gave me the opportunity to work with a large number of colleagues across most offices throughout the UK and overseas.
"Those links have become invaluable within my new role, in supporting and assisting our client base within the area."
Christine's new role coincides with two new office sites for the regional branches – the Newcastle team moving to larger space within its existing Quayside House building and the Stockton team switching to a modern office in Fast Track House.
Opened by Tees Valley Mayor Ben Houchen, the latter will provide flexible hybrid working and offer space for collaborative work between team members and clients.
Christine says: "Both facilities will prove incredibly beneficial as businesses continue to navigate a landscape that shows little sign of settling following a number of challenging years.
"When times change, risks change.
"Our aim is always to be a step, or even two, ahead of our clients. 
"We think of ourselves as an extension of their teams, and so must know them inside out to be ahead of changes that are coming. 
"We make sure their risk programmes are the optimum, whether that's commercial insurance, employee benefits or investments." 
While the support offered has a local flavour, Aon's size and reach means it can offer support across a vast range of sectors and specialisms – something Christine is keen to share with clients in her new position.
She adds: "Aon has afforded me a wide range of experiences and enabled me to meet many influential people in business. 
"The culture at Aon is so positive and it allows people to grow and prosper. 
"I am excited to lead a talented and passionate team that will continue to help our clients grow and prosper too."